Even though Thanksgiving often gets overlooked by its distinguished big sibling, Christmas, it's still a wonderful time of year meant for reflecting on everything we're grateful for and spending time with loved ones. Whether you're getting ready for a family gathering or hosting a Friendsgiving, a big part of preparation is nailing down your ideas for the Thanksgiving tablescape.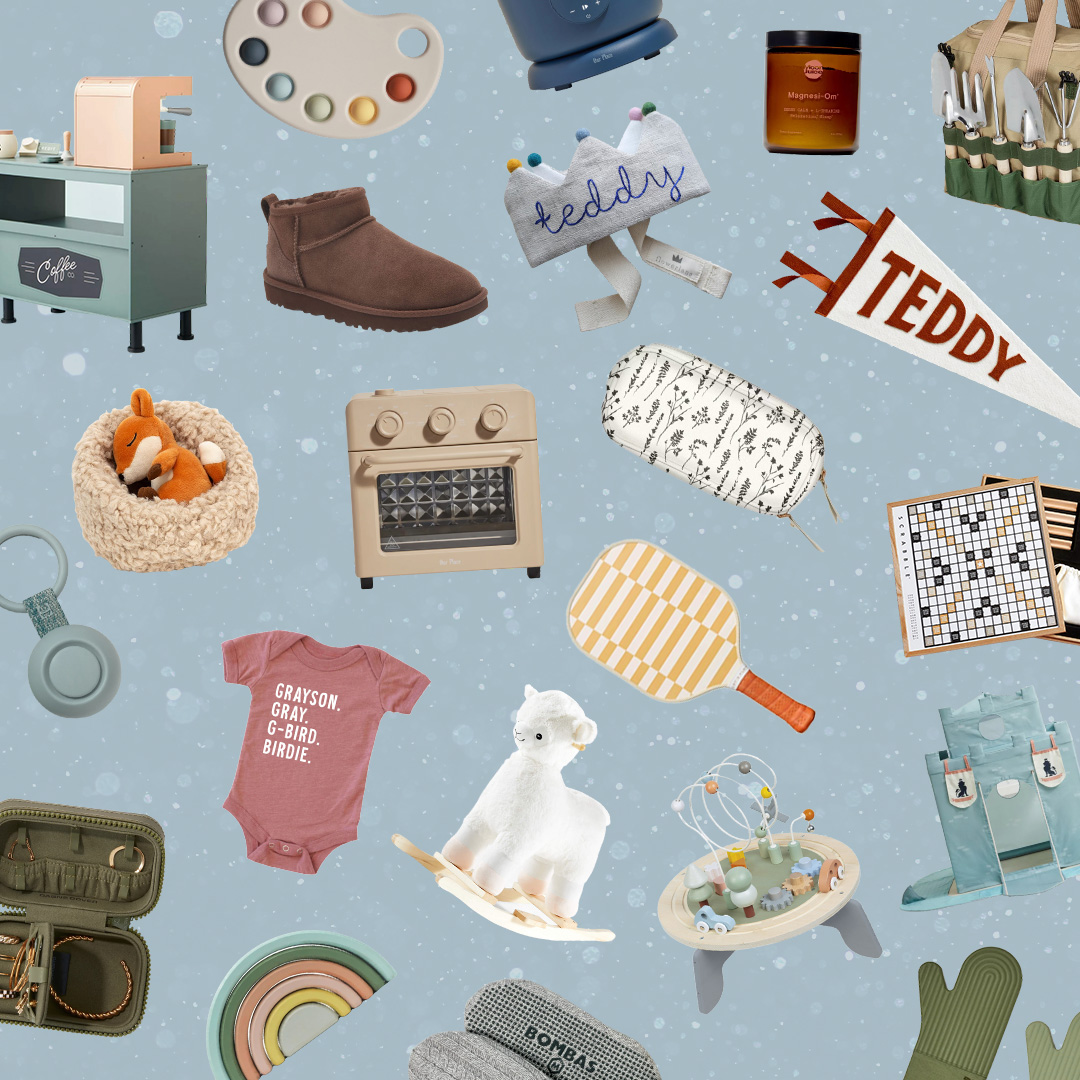 everything you need to ace holiday gifting this year 🎁
If you ask me, the holiday season simply isn't complete without a family gathering together for Thanksgiving dinner. Growing up, our celebration was always held at my grandmother's house. The week leading up to the holiday each year would be spent cleaning her dining room that was reserved for special occasions (yes, it took a week).
Then came time for decorating. She would fill her table with a lovely tablecloth, her favorite china, and decorations she had picked up over the years. Us grandkids always knew something special was coming when grandma shifted into her get-it-done mode. Though grandma's style was a bit traditional for my taste, it was always fun to watch her set her table in anticipation for the guests that would be arriving and see the proud smile she wore all throughout the celebration.
Whether you can appreciate a traditional style, or you find yourself drawn to more eclectic aesthetics, it never hurts to have a little inspiration when it comes to crafting the perfect Thanksgiving tablescape. Your table will likely be the center of your celebration, so be sure to make it beautiful and inviting. We've gathered all the inspiration you could need to create your perfect Thanksgiving table this year. Channel your inner Martha Stewart and keep reading for 14 Thanksgiving tablescape ideas, plus a few items for each to get the look!
1. Nature-Inspired
If you still have pumpkins left over from Halloween that you don't know what to do with, they make a perfect addition to your table. The different shapes and colors of the pumpkins accented with gold candles and wood placemats bring the beauty of nature into your home.
Shop the look:
2. Rustic
There are few pieces of fall decor I appreciate more than white pumpkins. Start with a few statement pieces such as these, add some stems and greenery, and you've got yourself a warm and inviting tablescape.
Shop the look:
3. Extra Cozy
Talk about warmth! This table filled with taper candles is simply stunning. Paired with bold pumpkins and a rustic table, everyone will be ready to gather together to celebrate.
Shop the look:
4. Bold
We can't get enough of the rich, bold colors incorporated into this Thanksgiving tablescape. From the extra large candles to the subtle baby's-breath, this table has us ready to eat up (the personal sized charcuterie boards don't hurt, either!).
Shop the look:
5. Vintage Feminine
From the muted color palette and candles to the antique books on each plate, this tablescape has "old soul" written all over it.
Shop the look:
6. Minimalistic Farmhouse
If you love the farmhouse style but think it can be a bit overwhelming at times, we've got the perfect compromise for you. This tablescape is just subtle enough to still be festive. We love the pears and dried florals that were incorporated.
Shop the look:
7. Cornucopia-Esque
Of all the Thanksgiving tablescape ideas, this might be the most on-theme. This table has a little bit of everything that the pilgrims could have ever wanted—who knew it could be combined to make a gorgeous table set-up? Pumpkins, greenery, and pears, oh my!
Shop the look:
8. Simply Festive
If you would prefer your plate not runneth over but still want to be festive, perhaps this tablescape that simply screams "fall" is more up your alley. The great part? This design is easy as pumpkin pie to replicate.
Shop the look:
9. Bold Florals
The only thing that will smell better than the food cooking in the kitchen is the aroma of the flowers on this table. We love the mix of color in this arrangement and the details incorporated into the design (don't miss the turkey salt and pepper shakers!).
Shop the look:
10. Classic Feminine
If you're partial to pink and don't care who knows it, allow us to provide you all the inspiration you could possibly want for the most gorgeous, timelessly feminine table.
Shop the look:
11. Detailed
This table full of subtle details like lemons, leafs, candles, dried flowers, pumpkins, and gold accents simply makes us want to pull up a seat.
Shop the look:
12. Pumpkin-Central
If, like many of us, you somehow acquired more tiny pumpkins than you ever knew possible, don't put them in storage just yet. They make great table decorations that are simple and easy to set up.
Shop the look:
13. Traditional Farmhouse
If you want to ensure your farmhouse decor style doesn't get over looked, maybe take a more traditional approach. The gold mixed with the bold black and bright whites make for the perfect combination—not to mention the lanterns are simply stunning.
Shop the look:
14. Subtle Greenery
Simple, tasteful, and beautiful. This tablescape is perfect if you want to decorate without being over the top.
Shop the look: