I've said it before, but it's worth repeating: children's books are the greatest tools I have in my parenting toolbox.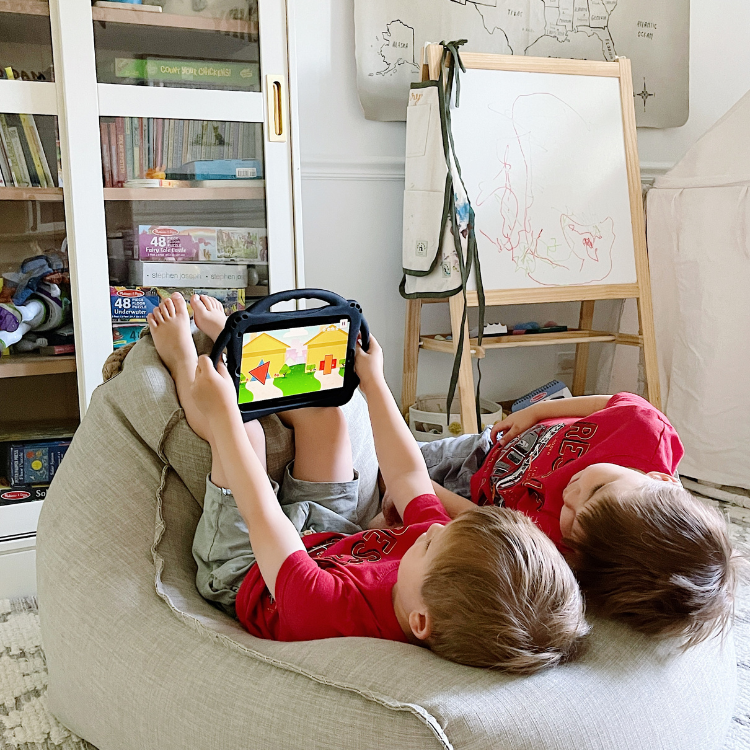 a pediatrician shares what she *really* thinks about LOs and screen time
Books have a way of presenting ideas and promoting conversation in a neutral, objective way, and that's something that my kids really respond to. Instead of being told something by their mother, they gain insight into a concept or idea by the characters in their books, and then we can talk about how this story can pertain to our real lives. In a sense, kids are able to learn the lesson or come to a conclusion on their own, rather than being told so by their parents.
And that, my friends, is a truly powerful thing.
So, when it comes to the anxiety and anticipation of a new school year, books, again, are where I turn to help my kids manage the worry of the unknown and build excitement for the year of learning to follow.
These are a few of our favorite back to school books for this time of year–some light, some poignant, some that have made me tear up on a first read, and some that are just plain fun.
Back to School Books About Making New Friends
Back to School Books About Separation Anxiety
Books About Getting Excited for School
This article was originally published in 2019 and has been updated for timeliness.