Despite having a family camping trip booked for later this summer, I'll be the first to admit that camping with little kids sounds like a nightmare. When it comes to traveling with kids, even staying at a 5-star hotel isn't that relaxing. So why on earth would I want to take away all the amenities and go camping with my kids?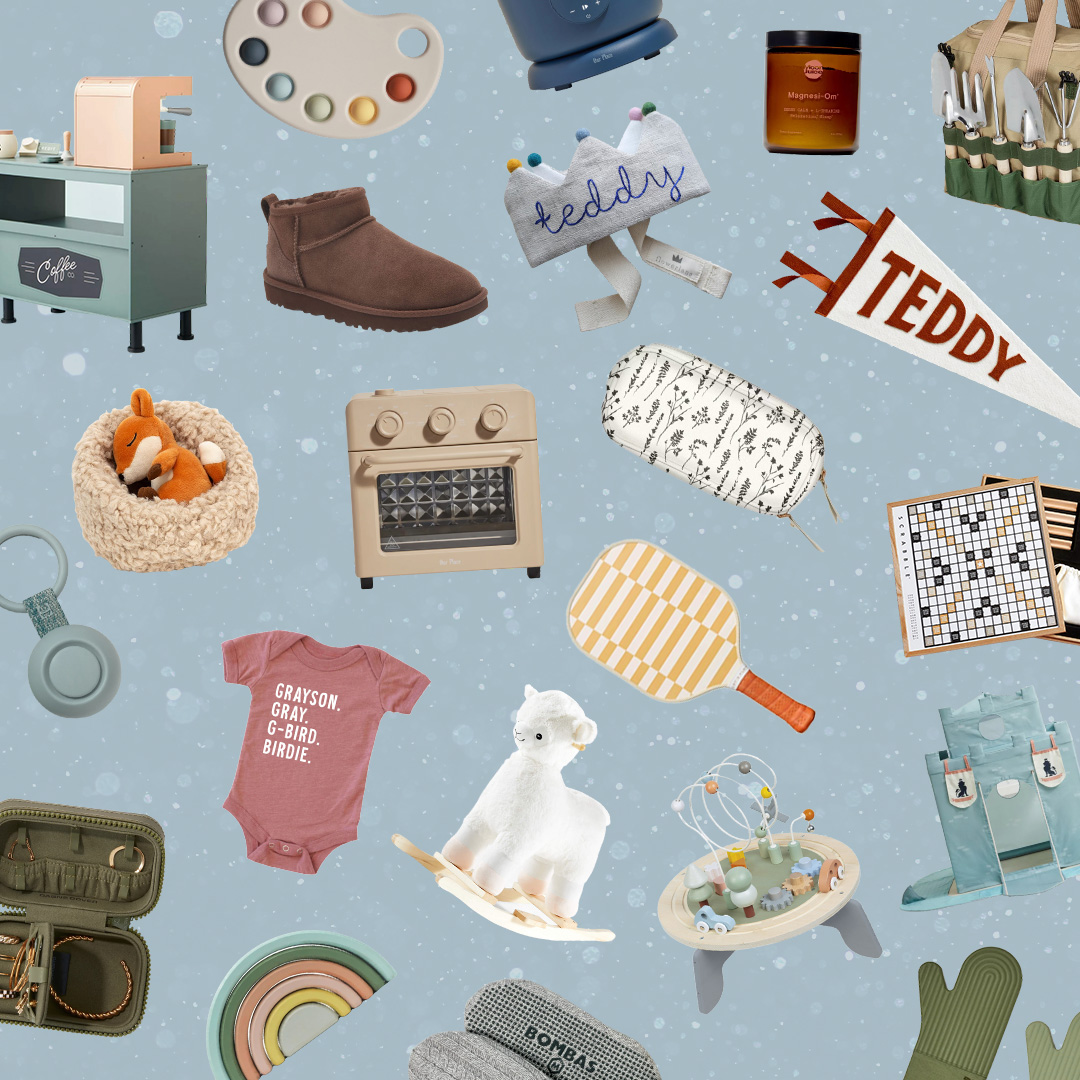 everything you need to ace holiday gifting this year 🎁
Sure, camping is not necessarily going to be a relaxing and luxurious way to spend a weekend, but camping with kids actually has a lot going for it. First, you have to focus on the fact that it's an adventure and experience. It's not about getting good sleep (ha!), and it's not about feeling totally rested by the time Monday rolls around. What it's really about is spending quality time together as a family, finding time to unplug, experiencing something new, overcoming potential challenges, appreciating nature, and getting outside of your normal routine.
When I think about all the benefits of getting outside with my family, camping becomes less of a nightmare and more of a dreamy outdoorsy scenario. To help keep me in that dreamy headspace, I spoke with Kelsey Sheofsky, cofounder & CEO of The Get Out, an outdoor brand catered to "laid-back lovers of the outdoors" who want to spend time outside but don't require highly technical gear. Kelsey and her husband designed chic camping products that will truly make you want to head for the mountains (even if you have no idea what you're doing).
Meet the expert
Kelsey Sheofsky
Cofounder and CEO of The Get Out Outdoor Company
As a mom herself, I asked Kelsey a few questions to get myself and other families feeling ready to camp, including why she loves camping with her kids. "Watching their play transform in nature. I let my kids bring a small bag of toys when we camp, and they love setting up their dolls and figurines on tree stumps and making fair houses. Their creativity really blossoms when in nature," Kelsey said. And that's just the beginning.
Have I sold you yet on packing up your little ones and heading to the nearest campsite? Did you add camping to your summer bucket list? If so, here are some things that will make camping as a family an easier and more enjoyable experience.
Find the right campsite for you
If you think camping means you need to be in the middle of the wilderness with nothing but your tent, you're wrong. Camping can be whatever you want it to be, and especially when you're doing it with kids, don't be afraid to look for certain amenities.
Consider campsites that have a bathroom, showers, a general store nearby, or even campsites that have a playground on-site. And if it's more your speed, spring for a cabin instead of a tent. It's still a camping experience and may be more enjoyable if there is just a tad of glamping involved. Camping does not need to be about surviving with as little as possible. Make sure your site will be fun, enjoyable, and relatively comfortable for your group.
Involve your kids
Kids love to help, and even though accepting their help might slow down whatever you're trying to get done, remember that it's about the journey and not the destination. So when your 5-year-old offers to help pitch the tent, let them. Allow your kids to help with the packing and the trip planning as well. Together you can research activities to do during your camping trip and can allow your kids to help plan the itinerary. They can also help with meal planning, so they'll have a special meal they can look forward to during the trip.
Set safety ground rules
One of my big worries when it comes to camping is keeping everyone safe. Make sure to go over all safety rules with your kids—from reviewing campfire safety to determining where they can wander. This will vary based on their age. Familiarize yourself with your surroundings so you can give the lay of the land to your kids and make sure they know what they can and cannot do as you camp.
Relax and keep it simple
It doesn't take a lot to make amazing memories out in nature. You're already sleeping in a cabin or a tent, so you don't need to make everything about the trip a challenge. Kelsey even recommends bringing leftovers to heat up on the stove for meals. This leads to less time prepping and cleaning and allows for more time to spend enjoying the great outdoors with your kids.
Short and sweet is often best
I always find it's better to leave a vacation wanting more rather than dreading the final days of travel. Camping for newbies is best kept to a night or two. There's a good chance you're not going to get the best sleep of your life, and your whole family may prefer to only rough it for a short period of time.
Especially if it's your first camping experience, consider staying close to home. As you get more comfortable camping, you can extend your future trips. Try not to push yourself too far beyond your comfort zone when you're just starting out.
Pack for function and comfort
When camping, it is best to stick to the essentials. You don't want to overpack and have a ton of unnecessary items at the campsite. That being said, I'm totally for packing some luxury items. If you can swing an air mattress to fit in your tent, go for it! And while we're talking about sleep, if you're camping with a baby, maybe you want to bring a travel crib and a white noise machine for the tent. Sure, the sounds of nature are beautiful, but so is a sleeping baby.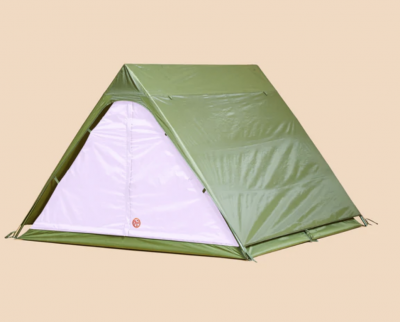 The Get Out
You had me at pink tent. Design your own tent by choosing from 24 different color combinations. This tent can fit either a king size mattress or up to three sleeping pads. Beyond camping, it's great for the beach, the park, or even for a backyard adventure.
The Get Out
Available in two sizes—the lite fits up to four sleeping bags, and the classic fits up to six sleeping pads. It is designed for its practically but also for its style.
FiveADRIFT
These towels are lightweight and durable, which is ideal for camping. Plus, each towel removes 75 plastic bottles from the ocean. Hot tip: These towels get softer and more absorbent every time you wash them.
Stay positive
As I mentioned in the beginning, there are a lot of things that aren't exactly desirable about camping. Forget all of those things. Instead, focus on why you decided to go on this adventure and what you and your little ones are getting out of the experience. Kids absolutely pick up on the thoughts and feelings of the adults around them, so set a good example and take a glass-half-full approach. Try not to complain, and instead, keep a positive attitude around camp that your kids will hopefully pick up on and play off of.