I'll be honest: just the thought of spending the summer in non-stop mom mode has me firing up my espresso machine. I am exhausted. After all, with social distancing orders in effect since March, I feel like we already have been in an endless summer for months.
With two kids underfoot, I have leaned hard on screen time, a swing set, and a ridiculously enormous bounce house in an effort to diffuse seemingly boundless energy. But there's something to be said for embracing the slow and simple—and the dog days of summer were made for doing just that.
To that end, I am hoping to fill our summer days with creativity and fun, nudging my little ones to flex their imaginations and explore in the great outdoors. To make that happen, I have compiled a list of 10 crafts for nature-loving kids—all simple things you can do with a little creativity and stuff your kids can source right in your own backyard.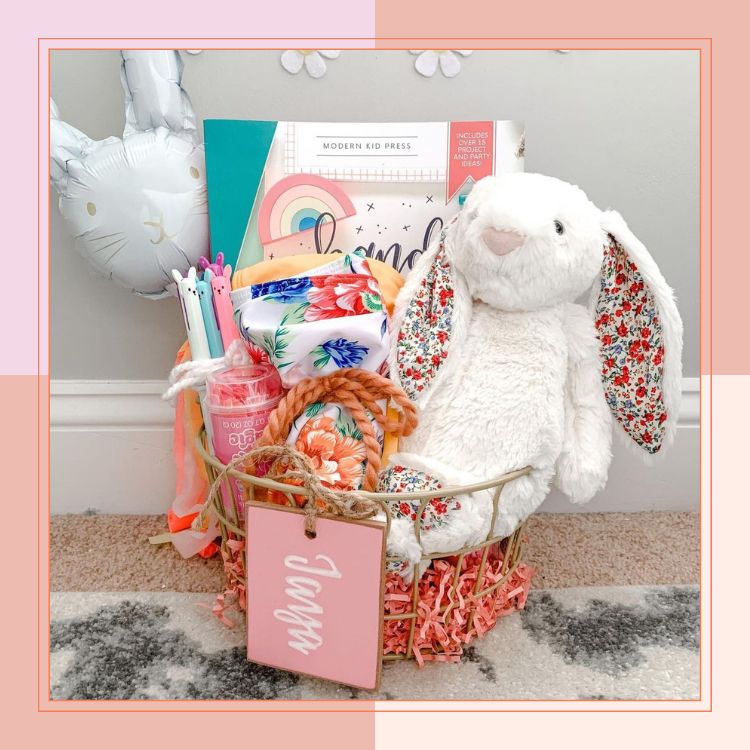 everything you need to get ready for the Easter Bunny's visit on April 9th! 🐰
Invite feathered friends into your backyard with this easy homemade bird feeder. Children can do most of the work here with some help from mom or dad for the final assembling. Hang this one near a window to encourage your kids to get acquainted with the birds as they feast.
Encourage your child's inner artist to take over with this simple yet highly imaginative craft. With only a few backyard supplies, your little one will be creating their own fairy figures in no time. The best part? Each one is bound to be unique.
In my house, it may as well always be Valentine's Day for the amount of heart-shaped crafting always taking place. This project is an easy way to get your child totally invested in their artwork—and leave them with something adorable to display in the end.
This craft doubles as a minimalist garland and an easy activity to boost developing motor skills. Set your little one loose in the yard to collect twigs and an assortment of leaves. Add some twine, and you're well on your way to watching your child dive into this beginning sewing lesson.
My kids have managed to make wands out of practically everything—bottle brushes, rulers, and spatulas are no exception. So, I'm confident that tasking them with creating their own sequined and sparkling wands with some outdoor supplies will be high on their summer to-do lists.
With a little adult supervision and guidance (OK, maybe a lot), kids can make these pretty magnets with just a few ingredients and flowers collected in your yard or around your neighborhood. The result is a lovely (and practical!) summer keepsake your family will love and use.
Remember Pet Rocks?! Simply collect a few rocks, use Googly eyes and paint to decorate, and then glue these little cuties into mini Terracotta pots and you've got a set of adorable pals to hang out with at home all summer long.