I'll be honest: just the thought of spending the summer in non-stop mom mode has me firing up my espresso machine. I am exhausted. After a hefty school year, it only feels right to simplify things a little bit this summer.
With two kids underfoot, I have leaned hard on screen time, a swing set, and a ridiculously enormous bounce house in an effort to diffuse seemingly boundless energy. But there's something to be said for embracing the slow and simple—and the dog days of summer were made for doing just that.
To that end, I am hoping to fill our summer days with creativity and fun, nudging my little ones to flex their imaginations and explore in the great outdoors. To make that happen, I have compiled a list of 18 nature crafts for outdoor-loving kids—all simple things you can do with a little creativity and stuff your kids can source right in your own backyard.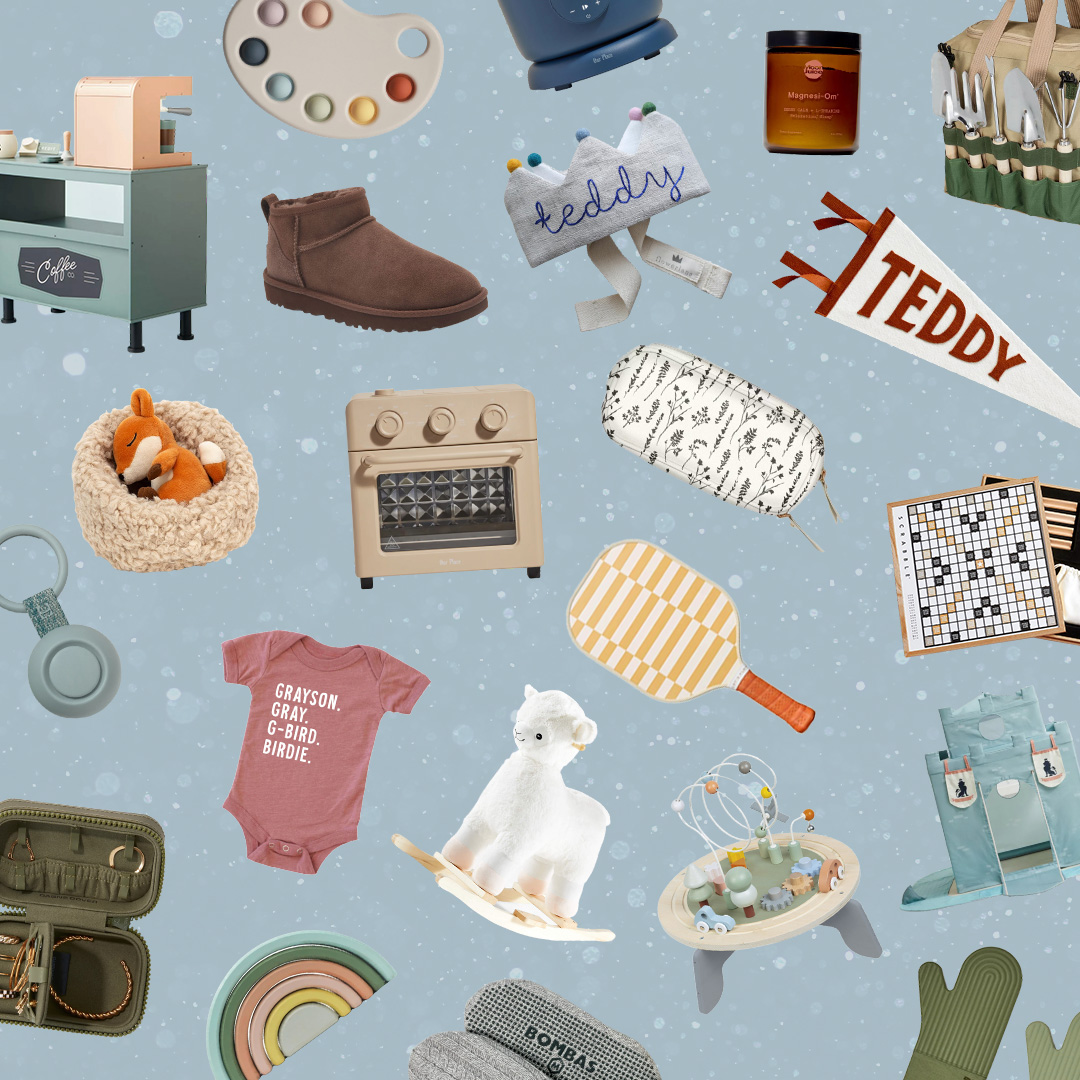 everything you need to ace holiday gifting this year 🎁
18 Nature Crafts Your Kids Will Love
Invite feathered friends into your backyard with this easy homemade bird feeder. Children can do most of the work here with some help from an adult for the final assembling. Hang this one near a window to encourage your kids to get acquainted with the birds as they feast.
Encourage your child's inner artist to take over with this simple yet highly-imaginative craft. With only a few backyard supplies, your little one will be creating their own fairy figures in no time. The best part? Each one is bound to be unique.
In my house, it may as well always be Valentine's Day for the amount of heart-shaped crafting perpetually taking place. This project is an easy way to get your child totally invested in their artwork—and leave them with something adorable to display in the end.
This craft doubles as a minimalist garland and an easy activity to boost developing motor skills. Set your little one loose in the yard to collect twigs and an assortment of leaves. Add some twine, and you're well on your way to watching your child dive into this beginner sewing lesson.
My kids have managed to make wands out of practically everything like bottle brushes, rulers, and spatulas. So, I'm confident that tasking them with creating their own sequined and sparkling wands with some outdoor supplies will be high on their summer to-do lists.
A craft that can double as a simple and friendly competition is the kind of craft we like! Little ones will love making and then racing their DIY rafts for a full afternoon of fun. Bonus: this is a great STEM craft.
With a little adult supervision and guidance (OK, maybe a lot), kids can make these pretty magnets with just a few ingredients and flowers collected in your yard or around your neighborhood. The result is a lovely (and practical!) summer keepsake your family will enjoy and (actually) use.
Remember Pet Rocks?! Simply collect a few rocks, use Googly eyes and paint to decorate, and then glue these little cuties into mini Terracotta pots and you've got a set of adorable pals to hang out with at home all summer long.
I can't be the only one who has a little kiddo in their life that goes a little cuckoo (or should I say, hoo-hoo) for owls. That's why I was so excited to find these adorable pinecone owls—not only are they adorable and fun to make, I think they would make a great Christmas ornament as well!
Some of the most fun nature crafts for kids—and crafts in general—involve getting creative with paint. Follow these instructions for adorable leaf paintings they'll be so proud of.
When I was little, my grandma taught me that we could press flowers and save them by putting them in the pages of a big book. This craft takes that simply lovely idea a step further. This is guaranteed to be an art project you want to put on display.
Help the kiddos make their own bird feeders with these easy-to-follow instructions. They'll love being able to design it however they want, and be excited every time they see a new flying friend use it.
This is one of our favorite nature crafts because kids basically get to go on a treasure hunt before putting together all of their findings. The possibilities with this one are truly endless.
When I was little, I thought dragonflies were fascinating and beautiful. Needless to say, I would've loved this craft, and I know lots of little ones will too. They'll have their very own dragonfly to put on display when they're done.
We can't think of a single thing better than a craft that doubles as a game. Not only will kids love crafting this Tic Tac Toe set out of rocks, but they'll want to play with it again and again.
Nothing says 'summer' like a DIY science experiment. All this one takes is a few white daisies, some mason jars, water, and food coloring. Kiddos will be amazed at how the coloring in the water actually changes the hues of the flowers.
Any little ones who enjoy helping out in the garden will love making these labels. With just popsicle sticks and some paint, they'll be able to make garden markers for all the fruits, veggies, and flowers.
Kiddos who love science will enjoy making these nature sensory bottles out of items found in the yard. All you need are some empty water bottles and whatever can be found in the great outdoors.