Even though the weather may not feel like it where you are, we are just a few hops away from springtime and we couldn't be more excited for warmer weather, spring flowers, and celebrating our favorite spring holidays. One of the most widely-celebrated spring holidays in the U.S. is Easter, and we're sure your little ones are getting excited for the Easter Bunny to pay your home a visit in the next few weeks to bring Easter baskets.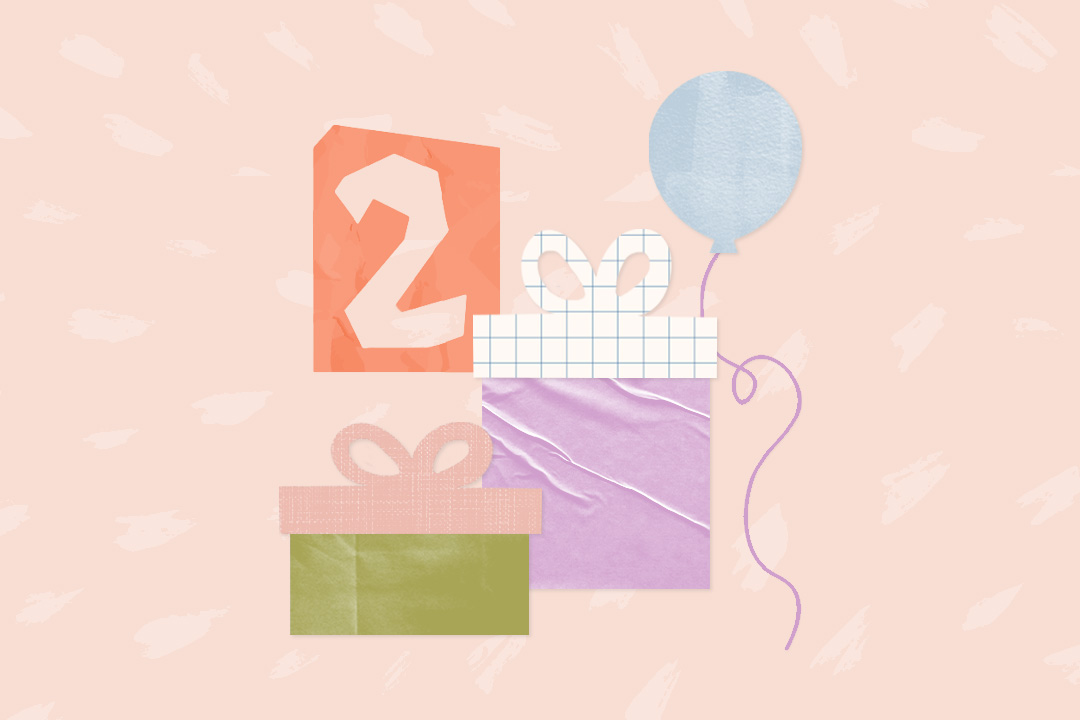 a LO in your life will love these! 🎁
Though the weather outside may still be frightful, we're here to tell you that it's not too soon to start the celebration—it may even make the cold days seem a little more bearable! Start your spring celebrations by mixing up some yummy Easter treats, getting crafty with some seasonal activities, or getting cozy in some Easter-themed PJs and throwing on a fun Easter flick for family movie night. With a whole array of seasonal movies to choose from, you're sure to find one that the whole family will enjoy.
Below, we've gathered 13 of our favorite Easter movies for you to choose from to get ready for the upcoming holiday.
Kids Easter Movies
It's the Easter Beagle, Charlie Brown
Where to Stream: Apple TV+ | Rating: G
A classic Easter flick that the whole family will enjoy. While Linus is sure the Easter Beagle is going to bring everyone eggs this year, the rest of the Peanuts gang isn't so sure—and decides to take Easter matters into their own hands.
Peppa Pig – The Easter Bunny
Where to Stream: Amazon Prime Video | Rating: G
For the little ones that can't get enough of Peppa, add this film to your watchlist immediately. They'll love joining Peppa Pig and her friends as they go on an Easter egg hunt, plant some seeds in Grandpa Pig's garden, visit Granny Pig's chickens, and play in a big mud puddle.
Winnie the Pooh: Springtime with Roo
Where to Stream: Disney+ | Rating: G
Join your favorite group in the Hundred Acre Woods as they get ready for springtime! The gang is all ready to celebrate Easter together at Rabbit's house, but when they get there, Rabbit expects them to help spring clean.
Dora's Easter Adventure
Where to Stream: Amazon Prime Video | Rating: G
Dora and Boots are excitedly awaiting the arrival of the Hip-Hop-Bunny who promises to bring them Easter eggs and treats in his Easter basket. When Swiper gets his paws on the basket first, he throws it far, far away. Dora and Boots must get it back before it heads into a waterfall.
Here Comes Peter Cottontail
Where to Stream: YouTube | Rating: G
Sometimes it just doesn't get better than a classic. In this animated film, Peter Cottontail is proud to be named head Easter Bunny. But when he loses a competition and the evil January Q. Irontail promises to ruin Easter, Peter must go back in time to save his beloved holiday.
Yogi the Easter Bear
Where to Stream: Amazon Prime Video | Rating: G
If you can agree that it's been far too long since we've all watched some Yogi Bear, press play on this one ASAP. When Yogi and Boo Boo awake from hibernation on Easter morning, Yogi shares how his ancestor gave the Easter Bunny his start.
Family Easter Movies
Peter Rabbit
Where to Stream: Amazon Prime Video | Rating: PG
In this fun, live-action movie, your little ones can see their favorite animals like never before. Peter Rabbit and his family enjoy life in Mr. McGregor's vegetable garden, but when McGregor has a relative move in that isn't so keen on having the rabbits in the garden, Peter and his family must battle for their territory. After watching Peter Rabbit, don't forget to catch the sequel movie, Peter Rabbit 2, as well!
Rise of the Guardians
Where to Stream: Amazon Prime Video | Rating: PG
In this movie, your kiddos will love seeing their favorite 'Guardians' including Santa Claus, the Tooth Fairy, and, of course, the Easter Bunny. When an evil boogeyman threatens to take out the Guardians by abolishing children's belief in them, they turn to Jack Frost to help save them.
Hop
Where to Stream: Amazon Prime Video | Rating: PG
Expect Easter fun for the whole family with this one! Beneath Easter Island is a factory that manufactures the world's Easter candy, and it's here that you can find the Easter Bunny. When he's ready to step down and pass the title onto his son, he's shocked to find out he would rather pursue a career as a drummer.
The Dog Who Saved Easter
Where to Stream: Amazon Prime Video | Rating: PG
When the Bannisters decide to go on a family cruise for their Easter vacation, Belinda makes the difficult decision to house their beloved dog, Zeus, at April's dog care facility. Zeus quickly makes friends with the other animals, and when they find out that a competitor is trying to sabotage April's business, they take it upon themselves to save the day.
Ice Age: The Great Egg-Scapade
Where to Stream: Disney+ | Rating: G
If your kids (or you!) can't get enough Ice Age, this may be the only treat they need from the Easter Bunny. As always, Ice Age is taking it back to where it all began—and this time, the gang embarks on the world's first egg hunt.
Easterland
Where to Stream: Amazon Prime Video | Rating: G
The Easter holiday is in trouble when an evil villain named Bad Clyde casts a spell that sends the Easter Bunny to the land of misfits. It's up to Santa Claus and his trusty reindeer to journey through dimensions to save the Easter Bunny and his beloved holiday.
Easter Under Wraps
Where to Stream: Amazon Prime Video | Rating: PG
This Hallmark film is a perfect option for your tweens and teens. Erin Cavendish's family owns a chocolate company and when sales begin to drop, she takes it upon herself to go undercover as an employee and see what's going on. She meets Bryan, the head chocolatier, and together they come up with festive ideas to make more sales.