It wouldn't be Easter without a little sugar, right? Whether you're team Peeps or team Cadbury Eggs, making some spring-themed treats with the kids is both a fun, at-home activity (April is quite rainy, after all) and results in some delicious snacks you and your family can enjoy for several days.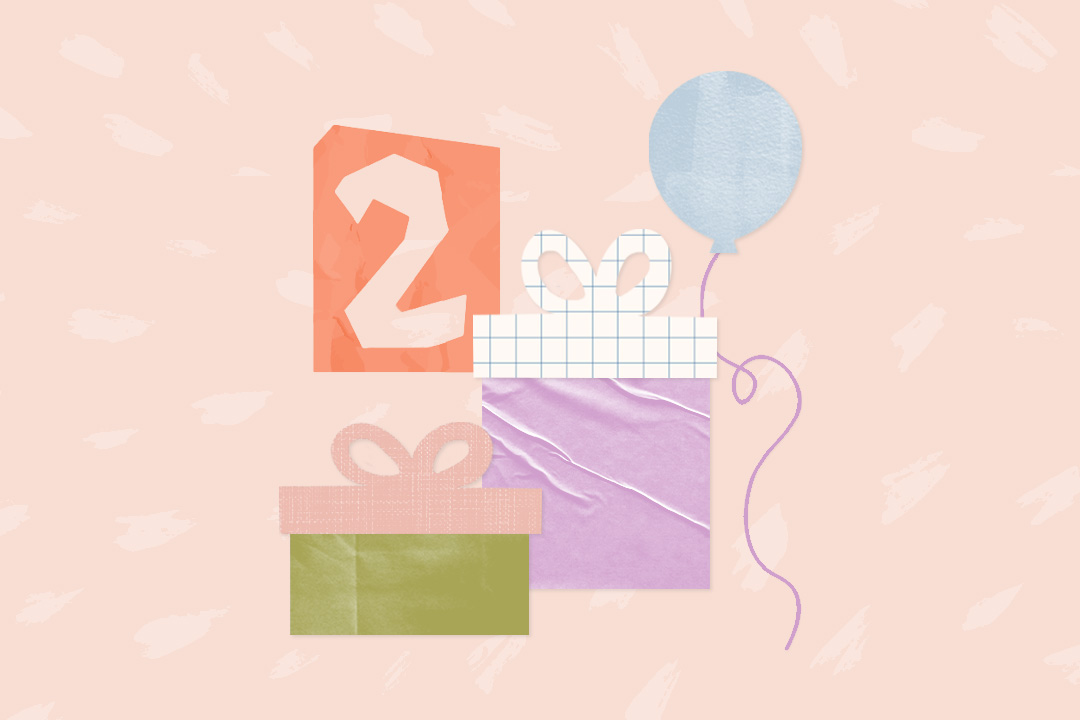 a LO in your life will love these! 🎁
From cookies and brownies to milkshakes and pancakes, we've rounded up 20+ adorable DIY Easter desserts and treats that are not only delicious but most importantly, easy enough to get the kids in on making. Scroll down to check out the list and Happy Easter, Everymoms!
These cookie cups with adorable marshmallow ears are a perfect dessert to make with your family to get into the Easter spirit.
If you're looking for a treat more on the savory side, try out these funky popcorn treat bags that you and your kiddos can customize with any filling you want.
Peeps, cotton candy, and ice cream all in one dessert? Get ready for the sweet treat of the year with this festive milkshake!
Rice Krispie Treats will always be a crowd pleaser for a dessert or sweet snack, so stick to the classic and add a fun Easter flair!
These pastel candy-topped brownies will cure your little one's sweet tooth without a problem and make for a 10/10 Easter dessert.
You really can't go wrong with a chocolate cupcake, and adding bird's nest frosting calls for quite the creative freedom in the kitchen.
This sweet and yummy popcorn is perfect for a fun snack to eat on the go or to toss in a big bowl and enjoy with an Easter move night!
Chocolate bark is not reserved strictly for Christmas time—customize it with chocolate eggs and pastel sprinkles to give it that cute Easter touch.
Decorating the tops with a handful of Easter M&M's or other pastel candies make for the perfect excuse to bake some delicious blondies for the occasion.
Peeps for Easter breakfast? Yeah, your kids will officially deem you the coolest parent ever.
These super unique eggshell cupcakes really kick the dessert game up a notch and are fun to make with kids of any age in the kitchen.
The only thing better than a chocolate cupcake is a chocolate cupcake with a Cadbury egg baked into the middle of it, right?
Indulge in a warm, fluffy pretzel twisted into some adorable bunny ears that are perfect for a snack or side dish at dinner.
These cake pops aren't only just incredibly tasty, but they're perfect for some simply DIY decorating for your little ones, too.
These super cute sugar cookies are a fun new take on the typical Easter egg decorations!
Easter is the best day of the year to have carrot cake, so enjoy making and decorating these yummy cupcakes with the help of your little ones!
Try out this healthier take on an Easter candy favorite where you and your kiddos can have fun making candies of all different shapes and sizes.
Use those extra pretzel sticks or dried noodles you have in the cupboard to whip up these ultra cute egg nest bites that are guaranteed to be the cutest Easter snack around.
What kid isn't going to love a slice of cake on a stick? This fun and festive way of serving a to-die-for chocolate will definitely be a crowd pleaser.
We all know of the obsession that kids have with Starbucks Frappuccinos (AKA, milkshakes in disguise), so treating them to one that has a special Easter twist will make their whole day.
This sweet dip is the perfect colorful and flavorful treat for your Easter gathering! It's super easy but fun to throw together, and pairs perfectly with your favorite fruits and salty snacks.
If you and your kiddos want to venture into some pretty detailed decorating, try out these sunflower cake pops and create a lovely bouquet that doubles as decor and dessert!