While part of growing up for kids is outgrowing games they loved or losing interest in past go-to activities, it's safe to say that there's at least one venture that remains a consistent favorite: going to the movies to watch the newest releases (with some good ol' popcorn and candy in hand, of course).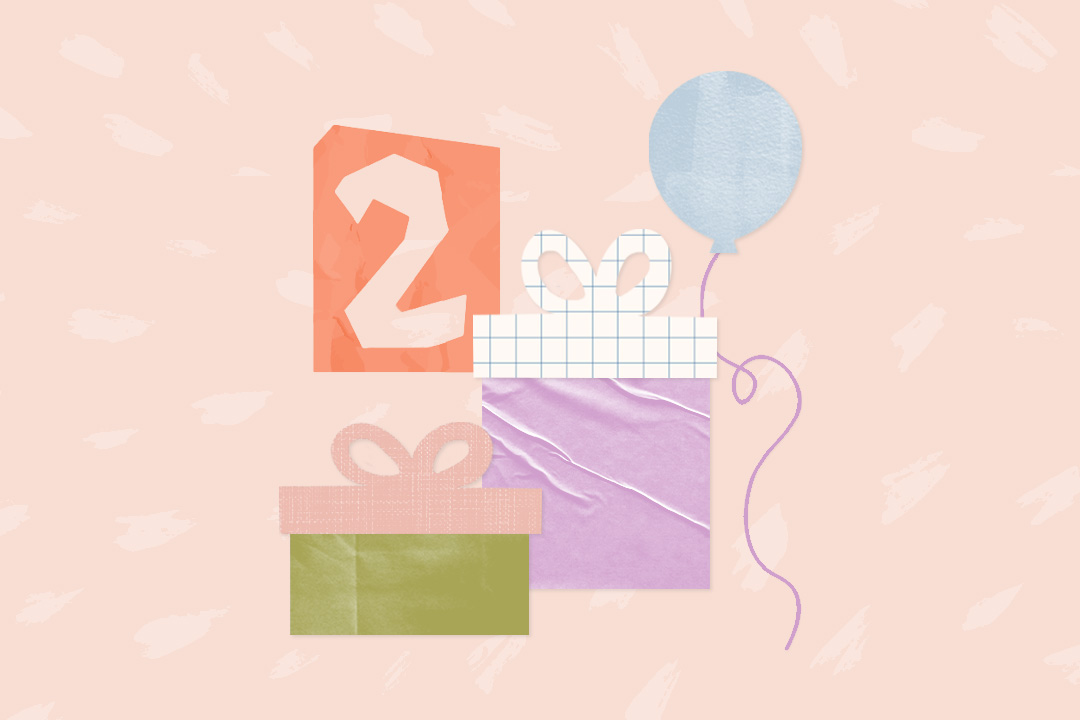 a LO in your life will love these! 🎁
While we love our streaming services as much as anyone, nothing really compares to catching a feel-good flick at your local theater with the kids—especially during summer and school breaks when you need something to entertain the kiddos.
Check out the most anticipated kids' movies hitting the big screen this year—you won't want to miss 'em!
The Little Mermaid
Rated: PG
Coming to Theaters: Now Playing
In this iconic remake, beautiful Ariel (played by Halle Bailey) is a spirited young mermaid longing for adventure in the world beyond the sea. Ariel visits the surface and falls for the dashing Prince Eric, leading her to make a deal with the evil sea witch, Ursula, to experience life on land.
Spider-Man: Across the Spider-Verse
Rated: PG
Coming to Theaters: June 2

After reuniting with Gwen Stacy, Brooklyn's friendly neighborhood Spider-Man is catapulted across the Multiverse, where he encounters a team of Spider-People charged with protecting its very existence. However, when the heroes clash on how to handle this new threat, Miles finds himself pitted against the other Spiders, forcing him to redefine what it means to be a hero.
The Secret Kingdom
Rated: PG
Coming to Theaters: June 9
While most kids worry about monsters under their bed, in this film, siblings Peter and Wendy find an enchanted land hiding under their bedroom floor. When they enter the land, they learn that the inhabitants need their help to unite five treasures and save the kingdom. Adventure awaits in theaters with this one!
Elemental
Rated: PG
Coming to Theaters: June 16

In a city where fire, water, land, and air residents all live together, a fiery young woman and a go-with-the-flow guy discover how much they actually have in common—and that they shouldn't let their surface-level differences define them.
Ruby Gillman, Teenage Kraken
Rated: PG
Coming to Theaters: June 30

Ruby Gillman is a sweet and awkward high school student who suddenly discovers she's a direct descendant of the warrior kraken queens, who are sworn to protect the oceans of the world against the vain, power-hungry mermaids. Destined to inherit the throne from her commanding grandmother, Ruby must use her newfound powers to discover who she is and protect the ones she loves most.
Haunted Mansion
Rated: PG-13
Coming to Theaters: July 28
We have a feeling this movie will bring up all the nostalgia for moms who grew up enjoying this classic Disney attraction and watched the 2003 version of The Haunted Mansion. This time, a woman and her son seek the help of some unexpected individuals to get rid of the ghosts haunting their home. As we inch closer to Halloween this fall, this flick will be a great family movie for older kids who like a lot of laughs and spooky vibes.
Teenage Mutant Ninja Turtles: Mutant Mayhem
Rated: PG
Coming to Theaters: August 2

After years of being sheltered from the human world, the Turtle brothers set out to win the hearts of New Yorkers and be accepted as everyday, normal teenagers. However, their new friend, April O'Neil, helps them take on a mysterious crime organization at the same time, and they soon get very in over their heads.
Paw Patrol: The Mighty Movie
Rated: G
Coming to Theaters: September 29
Little ones whose eyes are glued to the TV each time they spot Rubble, Skye, and Marshall will love a trip to the movie theater to see their favorite characters on the big screen. In the film, the gang gets superpowers from a meteor that strikes Adventure City. Things go downhill when Humdinger and a mad scientist steals their powers and turn themselves into supervillains.
Trolls Band Together
Rated: G
Coming to Theaters: November 17

Poppy discovers that Branch and his four brothers were once part of her favorite boy band, and when one of his siblings gets kidnapped by a pair of nefarious villains, Branch and Poppy embark on a harrowing and emotional journey to reunite the other brothers and rescue him from disaster.
Wish
Rated: PG
Coming to Theaters: November 22

This heartwarming film follows a young girl named Asha who wishes on a shooting star and ends up getting a more direct answer than she bargained for when a mischievous troublemaking star comes down from the sky to join her and her trusty goat sidekick, Valentino.
Wonka
Rated: G
Coming to Theaters: December 15
If you've ever watched Charlie and the Chocolate Factory and wanted way more information on how Willy Wonka came to be the quirky businessman he is, you're in for a treat. This winter, a prequel to the beloved classic will come out and tell the story of a young Willy Wonka, how he came to meet the Oompa Loompas, and the background of his famous chocolate factory.
Ghostbusters: Firehouse
Ratied: PG-13
Coming to Theaters: December 20
While little is known about this film, we do know that it's a sequel to the 2021 flick Ghostbusters: Afterlife and is set to hit theaters this December. Supposedly, Firehouse will pick up right where Afterlife left off. What this means is more laughs, more iconic one-liners, and more family-friendly fun.
Migration
Rated: PG
Coming to Theaters: December 22
Get ready for lots of laughs just in time for the holidays. From the creators of Minions and The Secret Life of Pets comes the story of a family of birds with an overprotective father. The family tries to convince him to go on the vacation of a lifetime, and, when he finally agrees, nothing goes as planned.