While part of growing up for kids is outgrowing games they loved or losing interest in past go-to activities, it's safe to say that there's at least one venture that remains a consistent favorite: going to the movies to watch the newest releases (with some good ol' popcorn and candy in hand, of course).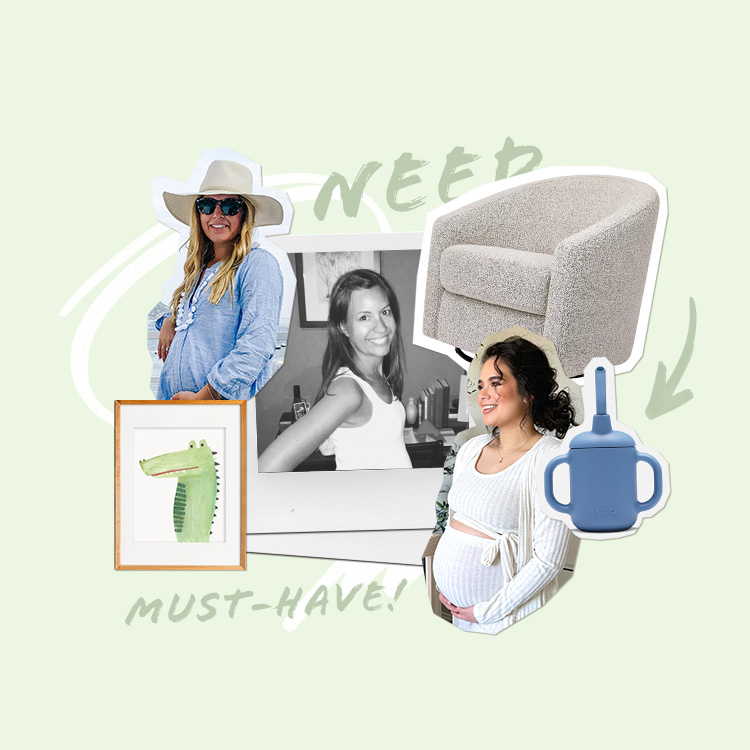 babylist has everything you need—and more! 💕
After spending so much time over the last 2+ years at home watching movies on streaming services, simply catching a feel-good flick at your local theater with the kids might now seem like the best thing ever—especially during summer and school breaks when you need something to entertain the kiddos.
Check out the most anticipated kids' movies hitting the big screen this year—you won't want to miss 'em! 
Now Playing: Lightyear
Rated: PG
The iconic space ranger from Toy Story, Buzz Lightyear, faces a new intergalactic adventure along with some of his brave recruits: Izzy, Mo, Darby, and more. As this somewhat of a rag-tag crew attempt to conquer their toughest mission yet, they have to learn to work as a team in order to escape the evil Zurg and his intimidatingly strong robot army that are always by his side.
Now Playing: Minions: The Rise of Gru
Rated: PG
In the groovy times of the '70s, young Gru attempts to join a group of supervillains called the Vicious 6 after they cut off their leader, Wild Knuckles. When the interview to become a part of the crew goes terribly wrong, Gru and his Minions go on the run with the Vicious 6 trying everything they can to catch them. Luckily but surprisingly, Wild Knuckles himself becomes his source of guidance through this crazy journey, discovering that even bad guys need a little help from friends.
Now Playing: Thor: Love and Thunder
Rated: PG-13
Thor embarks on a journey unique and brand new—a quest for inner peace. But, his retirement gets suddenly interrupted by galactic killer Gorr the God Butcher, who's fighting for the extinction of the gods. To combat the threat, Thor enlists the help of King Valkyrie, who, to his surprise, inexplicably wields his magical hammer as they set forth on a harrowing cosmic adventure to uncover the mystery of the God Butcher's vengeance.
Now Playing: The Bad Guys
Rated: PG
Based on the popular children's book series, The Bad Guys movie follows several reformed criminal animals (who have a tendency to be a bit misunderstood) as they attempt to become "good guys", but they run into some disastrous results along the way due to their mischievous ways. Can they actually leave their villain ways behind?
Now Playing: Paws of Fury: The Legend of Hank
Rated: PG
The classically timeless rivalry of cats and dogs combined with the fun tradition of Kung Fu movies—Paws of Fury has it all. Hank, a hound dog voiced by Michale Cera, is ready to train to be a samurai and save a town from a ruthless villain determined to destroy a village. The problem? The whole town—including his teacher—is run by those pesky cats. Will he be able to get the job done?
July 29: DC League of Super-Pets
Rated: PG
Oh no—the Justice League is in huge trouble, and it's up to Krypto, Superman's dog voiced by Dwayne Johnson, to convince other super-charged pets to help. He reaches out to Ace the hound, PB the potbellied pig, Merton the turtle, and others to form their own heroic squad to save the day.
October 7: Lyle, Lyle Crocodile
Rated: PG
Based on the charming children's book by Bernard Waber, this new film starring Lyle is on its way to theaters as a musical based in New York City! Constance Wu, Javier Bardem, and Winslow Fegley are set to star.
November 23: Strange World
Rated: PG
Disney's newest animated film promises to be a full-blown adventure centering on the legendary Clades, a family of explorers whose unique differences threatened to topple their most crucial mission to date in an uncharted, whimsical land where magical creatures are around every corner.
December 21: Puss in Boots: The Last Wish
Rated: PG
It's been over 10 years since we've gotten up close and personal with Puss in Boots himself, but of course, he's still up for any and all adventures. In this one, our favorite feline has already torn through most of his trusty nine lives, leading him on a mission to restore them by finding a special wish.
This article was originally published in 2019 and has been updated for timeliness.