Does anyone remember when television sets had antennas and our favorite kids' shows only came on at certain times during the day? I can recall the many times my grandmother indulged me after school by watching shows like Swat Kats: The Radical Squadron and Captain Planet. Ah, the joys of being born in the 90s.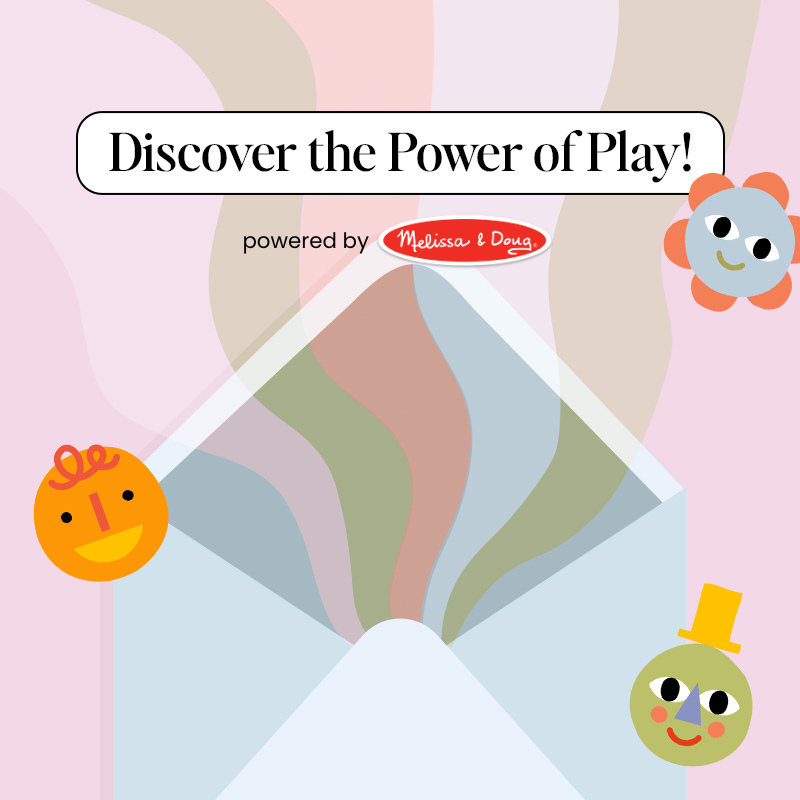 make the most out of every moment with your little one
However, long gone are the days when kids have to search through different channels to find the latest show they love. Streaming services have all but eliminated the need for cable television. The "problem" is figuring out which services are not only kid-friendly but also work for your budget.
With so many options available, we thought we'd help you eliminate some of the guesswork by rounding up the best streaming services for kids. You'll find everything from the price of the subscriptions to original kid-related content on each platform. Not to mention, if you have a smart TV, you can also set a time limit for how much screen time you allow your kids to have each day. Read on for the best streaming services for kids.
Pricing: $8.99/month
Amazon Prime isn't just great for receiving emergency diapers in the mail in 1-2 days. They also offer a wide selection of TV series and movies. If you don't have an Amazon Prime membership already ($14.99/month), you can get Prime Video for just $8.99/month.
Amazon Prime Video Original Movies
I know, how many more Cinderella remakes do we need? Well, it's one of those movies that is able to be reimagined as many times as life calls for it. Each remake, including this one, imagines Cinderella in the modern world and is sure to speak to a part of life that your kids are familiar with.
Hotel Transylvania 4: Transformania
What happens when Drac and Jonathan, Mavis' human husband are transformed into the opposite of who they are? Funny moments and a rush to find a cure before the transformations are complete take place.
There's a reason why people believe a dog is a man's best friend because this movie does an excellent job at showing how deep the bond between a boy and his dog can be.
Amazon Prime Video Original Shows
Shaun the Sheep, The Farmer's Llamas
This follows Shaun the Sheep as he creates mischief and mayhem by convincing the Farmer to buy three prankster Llamas. What could go wrong?
This series follows Devin Burke as she moves to a new place with her family and finds herself faced with playing soccer for a team that isn't quite what she's used to. It shows that unexpected things can be found in unlikely places if we allow ourselves to be open to them.
Dana absolutely adores dinosaurs and spends a lot of time learning about them. After being gifted a Dino Field Guide, she's able to imagine that the dinosaurs she learns about are a part of her everyday life.
Pricing: $4.99-$14.99/month
While AppleTV+ might be known for its more grown-up favorites like The Morning Show, Euphoria, and Succession, it also has plenty of original shows for kids.
A monthly AppleTV+ subscription is just $4.99 per month after a free seven-day trial. If you buy an Apple device, Apple TV+ is included free for three months. Apple TV+ is also included in Apple One, which bundles up to five other Apple services into a single monthly subscription. Apple One plans start at $14.95 per month.
Apple TV+ Original Kids Shows
Hello, Jack! The Kindness Show
Affable Jack McBrayer hosts this sweet show all about kindness, which is perfect for preschoolers.
An animated series based on the beloved book by the same name, Harriet is an 11-year-old (future) writer and kid sleuth.
Travel back in time with narrator Sir David Attenborough to imagine prehistoric times. Dinosaur-loving kids and parents will love the realistic and stunning visual effects—but note, they might be just a little too real for kids easily scared.
Pricing: $7.99/month or $79.99/year
Featuring beloved shows and movies from Disney and Pixar, Disney+ has endless opportunities for your kids to find something they love to watch. This experience allows you and your kids to watch shows and movies without commercials or ads. That's right—you don't have to worry about choosing different levels of plans to enjoy that. Beyond that, you can enjoy Disney+ on 10 devices and you can watch it in 4K UHD and HDR.
Right now you can bundle your service with ad-free Hulu (more on Hulu below) and ESPN+ for $19.99/month.
Disney+ Original Shows
While fictionalized heroes are often praised in TV series and movies, this show aims to celebrate everyday heroes in the form of young people. Each episode features a young person who is making a difference in their community by focusing on issues that plague everyday life like ending hunger, homelessness, etc.
This series is a spaced-based western that features the main character risking his life to protect a (well-known) infant from the remaining Imperial forces.
High School Musical: The Musical: The Series
This cute series is a nod to the original High School Musical movies but features a drama teacher who decides to stage a production of High School Musical: The Musical at East High School. The first season follows students as they practice for the production and learn to navigate the many layers of their lives.
Disney+ Original Movies
In this movie, young Eleanor is a fairy-godmother-in-training, set to prove that the world still needs fairy godmothers after learning her job is in danger of ending. After finding someone who needs mentoring, she sets out on a journey to connect with what she thinks is a 10-year-old girl. Despite the huge task at hand, Eleanor's determination helps her discover the true meaning of connection and mentorship.
Adapted from the award-winning book, this movie is based on a lovable and amicable gorilla named Ivan who finds himself drawn to a young elephant named Ruby. Her arrival at the suburban mall that he inhabits with a few other friends leads them to a powerful discovery about what home truly means.
Pricing: $6.99/month (Basic Plan); $12.99/month (ad-free)
Hulu is home to what feels like an endless supply of shows for kids of all ages. What we love about this platform is that new episodes of shows can be viewed the day after they air. If you're no longer fond of cable TV, this is a great way for your kids to stay up-to-date with a new show they've fallen in love with.
Right now you also can bundle your service with Disney+ and ESPN+ for $19.99/month.
Kids Shows on Hulu
It's hard to resist this lovable family of cave people, especially since it features two different families joining together to create a new community. It gives your kids a sneak peek into what life may have been like during prehistoric times, which has always been something we've thought about. If you don't mind watching this series with them, it could be a great conversation starter about the way you currently live.
This 90s hit TV series introduced us to the idea of a young teen living a double life as a witch. Under the watchful guidance of her aunts Zelda and Hilda, Sabrina finds herself trying to balance everything that comes with being a teenager while using her powers to fix things that go array. Your older kids will love watching the chaos that ensues and may convince you that you need to find a pet that talks.
The Madagascar series holds a special place in our hearts for several reasons. It's hard not to love Alex the lion, Gloria the hippo, Marty the zebra, and Melman the Giraffe. However, Madagascar: A Little Wild follows the beginning of the main character's journeys. We get to see them when they were much younger. It's a show about developing long-lasting bonds, celebrating differences, and chasing one's dreams. 
Pricing: $9.99/month (Basic Plan); $14.99/month (ad-free)
HBOMax offers an expansive user experience for subscribers. It allows you to create five profiles and those who subscribe to the ads-free experience can download titles to watch when they're not connected to the internet. It can also be accessed via smart TVs, computers, gaming consoles, and mobile or tablet devices.
HBOMax Shows & Movies
I stumbled across this amazing show by accident and found that it held my son's attention for four episodes. Each episode takes viewers on a journey that features music, art, and dance. Better yet, the conductor is a baby in diapers. It doesn't get any cuter than that.
Young Theodosia Throckmorton is the daughter of Egyptologists and finds herself living in the Museum of Legends and Antiquities. What happens when you live among mystical artifacts that may or may not contain curses among other things? You find yourself going on dangerous and hilarious adventures.
This series features characters such as Doris the Door and Mr. String who aim to teach young children basic concepts. It's similar to Blue's Clues except common objects are at the center of each episode.
You may be familiar with the story of Peter Rabbit from the many books detailing his adventures. Thanks to HBOMax, the beloved original story reimagines the original story by showing the misadventures of young Peter Rabbit as he tries to evade being captured due to his mischievous nature.
This movie reimagines the classic ugly duckling story and features Elmer at the center. He doesn't fit in with everyone else and lacks courage the majority of the time. The beautiful thing about this movie is that it is a musical so it's sure to hold the attention of you and your kids.
When young Charlie goes to live with his grandmother, he encounters a witch shortly after moving in with her. After his grandmother confirms what he believes he saw, they decide to go stay at a hotel so they will be safe. Unfortunately, a group of witches end up at the hotel and transform Charlie into a mouse along with a young boy he befriends. As they race to stop the witches from unleashing their horrible plan, they face uncertainty and the realization that anything is possible with dreamwork.
Pricing: $9.99-$19.99/month
Netflix is constantly releasing new titles, sometimes on a weekly basis. Unlike other subscription plans, Netflix does not have any ads regardless of subscription level. It can also be viewed on multiple devices depending on which subscription plan you choose and even offers mobile games for users.
Netflix Original Shows
Based on the popular children's book, Ada Twist works with her friends to answer their biggest questions in the name of science. This show is a great way to introduce your kids to science
This cute series is about a group of young children in preschool whose parents are some of the world's most famous monsters. Follow along as the children work to navigate learning about their powers and being in preschool.
Ironically this show reminds me of the Indiana Jones series. As part of the Representation Matters collection on Netflix, it follows the main character as she works to protect the museum's secrets and treasures. There are characters such as Fred, the non-binary bison display model and Ismat, a young mummy display model who has 2 fathers. It is a nod to the way people, including children, may be different but are able to work together and form friendships.
Netflix Original Movies
This animated film is all about awesome adventure. Legendary monster-hunter Jacob Holland is the best sea-creature slayer there is. When there's a young stowaway on his ship, the two embark on an unimaginable journey. If the trailer alone doesn't motivate you to watch, I don't know what will. Coming July 8.
When young Missy Moreno and other heroes' children are forced to unite after their heroic parents are captured on live television, they use the powers they possess to do so. As the children learn to work together as a team, they find they are able to reach a common goal.
A Babysitter's Guide to Monster Hunting
Who can resist a good babysitter tale? If you grew up loving The Babysitter's Club then you will love introducing your kids to this movie. Main character Kelly Ferguson finds that she has to rescue the child she's caring for from The Bogeyman, on Halloween nonetheless. This leads her on an unforgettable adventure and allows her to network with a group of babysitters that are committed to protecting children from other monsters.
Pricing: $7.99/month
Get Noggin for just $0.99/month for your first two months when you sign up today!
If you're looking for a streaming service/education platform specifically created with your kids in mind, Noggin by Nick Jr. is arguably one of the best available options. Not only is it ad-free, but it is also accessible on different devices and new content is added weekly. This means your kids will never run out of educational yet entertaining content to watch.
More than just streaming, Noggin is home to kid-favorite shows and games with their favorite characters from Peppa Pig, Paw Patrol, Bubble Guppies, and Blue's Clues. Some of their originals are also listed below.
Noggin Shows
This show is all about using one's imagination as main character Jack creates elaborate musicals with his puppets in his backyard. Sometimes real musicians make an appearance which further brings young Jack's musical productions to life.
Have your kids ever wondered what happens in their classroom when they go home? Well, Wonder Pets weaves a wonderful tale that answers that question. The classroom pets in this show take charge by uniting to help animals who may be in need. What we love about Wonder Pets is that it helps normalize the idea that it can take a few times before we achieve a goal.
Pricing: $5-$10/month
Prior to streaming services, kids found themselves alternating between watching shows on Cartoon Network and Nickelodeon. Parents who were a fan of the latter can now gift their kids with the choice to have access to some of the shows they used to watch.
Depending on your family's needs, there are two subscription plans. The essential plan is $4.99/month or $49.99/year. This plan does feature commercials, so if you feel your kids may get distracted each time one comes on, you can consider investing in the premium subscription. This plan is $9.99/month or $99.99/year.
Like many other streaming services, you can create profiles for your kids. My toddler is at the point where he knows his special profile is where he'll be able to watch endless episodes of Spongebob Squarepants. Also, you can connect to Paramount+ on three different devices (television, laptop, gaming console, etc.) so your kids can have access to it at their grandparents' homes or during long car rides.
Paramount Exclusive Shows
Who can forget the eccentric Thornberry family as they conducted wildlife studies and filmed their adventures in the form of a documentary? With main character Eliza Thornberry gifted with the ability to talk to and understand animals, this show is sure to introduce your kids to different animals. Who knows, you may find them having their own adventures in your backyard or during hikes.
Personally, I was a fan of this show when I was younger, thanks to my older brother. His interest in playing video games that involved construction trucks trickled down to me, hence my respect for Bob the Builder. This series follows Bob and his crew as they work to repair damaged poles or build new fences around Bobsville.
Paramount+ Original Movies
This movie follows teenager Winnie as she seeks to train a monster athlete who isn't well known for his wrestling prowess. The more they work together, the more her trainee becomes skilled at wrestling through an unconventional method.
Timmy Turner has finally grown up but only physically. In this original movie, we see him do everything in his power to remain a kid so he can continue having a relationship with Cosmo and Wanda, his Godparents. Will he acknowledge that he is a young adult or will he continue to run from being responsible?
The Spongebob Movie: Sponge on the Run
Just when we thought Spongebob had his fair share of adventures dealing with King Neptune, this movie finds him venturing to Atlantic City to rescue Gary from King Poseidon. Hilarity ensues as Spongebob enlists the help of his best friend Patrick along with other familiar faces to make the perilous journey to Atlantic City.
Pricing: Free! Download the PBS Kids Video app
This is another streaming service created with young children in mind and best of all, it's free to download! Featuring heartfelt shows from the past and modern ones, it's a great option to consider for your kids.
PBS Kids Original Shows
If you grew up watching Mister Roger's Neighborhood then you will love introducing your kids to Daniel Tiger's Neighborhood. It features some of the same elements with a modern take and follows young Daniel as he explores his neighborhood. More importantly, it shows him visiting his doctor and friends and interacting with his teacher and classmates in his classroom.
The Cat in the Hat Knows A Lot About That
Who can forget the chaos that ensues at the beginning of Dr. Suess' The Cat in the Hat book with twins, Thing 1 and Thing 2? Well, The Cat in the Hat Knows A Lot About That shows The Cat in the Hat as he takes his neighbors on various science-related adventures. Your kids will love the many transformations of The Cat in the Hat's flying contraption.
Curious George aims to show kids that unintentional mistakes can happen in the form of George, the monkey. He lives with The Man in the Yellow Hat who serves as George's friend and father figure. Whether they are in their apartment in the city or vacationing in their country home, your kids will love to watch the many adventures found in Curious George.
Pricing: Free-$9.99/month
Peacock is free to sign up but it is $4.99/month for a premium subscription with limited ads and $9.99/month for a plus subscription.
Subscribers are able to access 40,000 hours of critically acclaimed movies, TV series, and live news. Users who have the plus subscription are able to download and watch select titles offline along with enjoying an ad-free experience.
Peacock Original Shows
If you're a fan of home projects found on HGTV, you will love introducing your kids to this show that revolves around children working with experts to build their family's dream backyard.
Archibald's Next Big Thing is Here!
Archibald is a chicken who finds himself embarking on adventures that often take him away from home. If you found yourself among three siblings, you would probably try to forge your own path too.
Did you ever think you would see Queen Cleopatra in another location, especially space? Well, this show finds the young version of herself receiving a glimpse of the Queen she is set out to become on an Egyptian-themed planet. Join her and her new friends as they try to return Cleopatra to the time period she belongs in.