It was around this time last year when I had something of a parenting meltdown. Months of stress and strain had reached a cumulative breaking point, and I was having trouble admitting to myself the thing that I knew deep down to be true—I wasn't sure how to parent my own child, and I needed help.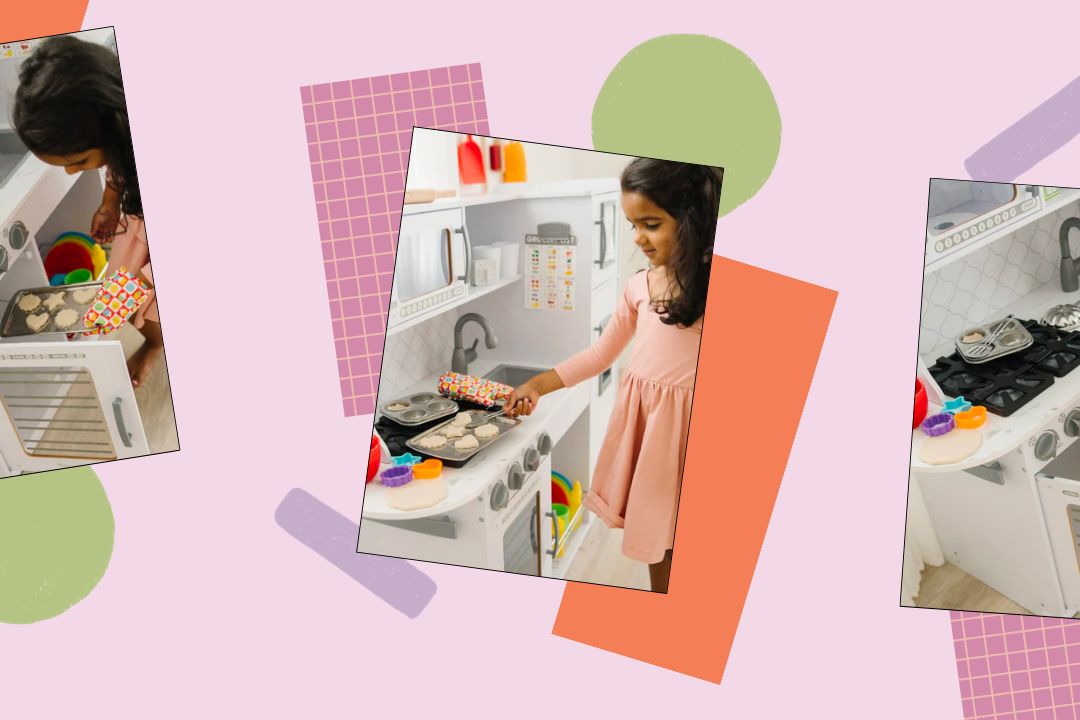 It didn't happen overnight, of course. My then 4-year-old son's sensory processing issue was a lot to manage from his babyhood. But, as an early childhood special education teacher, I felt like I had a good grasp on the situation. I knew what to do and how to do it, the adaptations to make at home and what to ask for from his teachers. We were doing okay. Well, he was thriving and I was doing okay.
As he got older, my struggles grew. My patience grew thinner and I found myself getting upset at him for things I knew weren't in his control—his rigidity, the speed of his brain, his inability to be still. I worried about his difficulties in relating to his peers, and it broke my heart to constantly see flopped attempts at friendships at the playground. It was all getting to be too much for me. I knew I shouldn't get so frustrated with him, but I still did. And when I did, I felt like a true failure of a mother and a teacher. With a degree in education, I should know better and be better, I told myself.
But, I needed a push to get him and me the help we needed. That push came in the form of a children's book – Ada Twist, Scientist.
We had previously gotten and loved (like, truest of book loves) two of Andrea Beaty's other bestsellers, Rosie Revere, Engineer and Iggy Peck, Architect. Of course, when my kid requested we add Ada Twist to the Amazon queue, I couldn't argue. The previous two were so fantastic on so many levels, I was sure this one would become another family favorite. I had no idea just how important this book would be for my own parenting journey.
When we finally settled in to read it one night before bed, we were both so excited to hear Ada Marie's story. And, within the first two lines, my mom mind and heart were hooked.
Seeing my parenting struggle in the pages of Ada Twist, Scientist
Beatty starts Ada's tale off with a little glimpse into Ada's language delay and how her sweet parents were "frazzled—but tried not to freak—as Ada grew bigger and still did not speak." The first few pages focus on what goes on in Ada's head, even when she doesn't talk—the observations and the endless amount of questions. Of course, when Ada does start to speak, she doesn't stop and her insatiable curiosity often leaves a trail of chaos in its wake.
Ada's parents love and support their little thinker as best as they can; they have confidence in their daughter and they encourage her experiments and the unending research she undertakes. When Ada asks "Why?" they kiss her and whisper, "You'll figure it out."
Basically, within minutes, they became my parenting idols, and when I read it the first time, I felt entirely intimidated by these incredible, fictional parents.
But then, Ada's parents had a meltdown. Their little girl's questions and constant chaos was just too much for them at the moment and they freaked out.
"'Enough!' said her mother, 'That's it!' said her dad. Her parents were frustrated, frazzled, and mad. 'You've ruined our supper! You've made the cat stink! Enough with your questions! Now sit there and THINK!'"
There it was. Ada's perfect parents had lost their cool. To top it off, they sounded just like me, except without the "just STOP talking!" I tended to tack onto the end of that same spiel.
Ada was sent to her thinking chair for some quiet time, but her curious little mind couldn't stop. And, just like my own sweet boy, she began to create a bigger mess than the one from which she was taking a break.
When Ada's parents had cooled down, they came back to find a visual image of Ada's curiosity written all over the walls of their hallway.
There, in their defeat, I saw myself. Their feelings of struggle and frustration had washed into quiet surrender. In that moment, they saw their daughter for who she really was. They saw her mind, her questions, her heart. They were where I needed to be.
There, in their defeat, I saw myself. Their feelings of struggle and frustration had washed into quiet surrender.
"They watched their young daughter and sighed as they did. What would they do with this curious kid, who wanted to know what the world was about? They smiled and whispered, 'We'll figure it out.'"
My eyes filled with tears as I read that page. I knew then that frustration and struggle were all a part of the parenting game, but more important is what comes after – the way we respond, the steps we take next to pick ourselves up, how we recognize our defeat and get back to the work of supporting and encouraging our babies.
The universal truths about parenting
Parenting is hard. There's so much we don't know. There is even more we can't control. This is normal.
In a world where we continue to compare our struggles and failures to the highlight reels of other people's lives we see on social media, it can be extremely easy to feel isolated in your own life – especially as parents.
Our social newsfeeds are full of smiling, perfectly dressed babies, and loving, doting parents. Rarely do we ever see the messes of motherhood showcased on social media and rarely do we read a post that says, "Wow, today was hard. My kids got the best of me and I lost my s—." 
Parenting is hard. There's so much we don't know. There is even more we can't control. This is normal.
It took fictional parents for me to see the reality of my own parenthood. It took Ada's parents seeing their daughter for the first time for me to really be able to see my little boy for who he was—his mind, his questions, his heart.
He deserved the best I could give him, and for that, I knew I needed help.
I smiled and whispered to myself, "You'll figure it out."
Later that week, my husband and I decided to make an appointment with a pediatric neuropsychologist. We didn't do this because there was something "wrong" with our kid, but because he was his beautiful, amazing self, and as his parents, we needed help to support him in the very best way that we could.
Motherhood doesn't come with a manual. Kids are not all the same. Life isn't like the pictures and posts we see on social media.
The best we can do is be honest with ourselves and accept our realities. We can try to see our children for who they are and not who we thought they would be. And, when we inevitably encounter frustration or come across struggle, we can feel it fully, then move past it to the next step.
We can figure it out.
That last one I learned from Ada's parents.
Shop The Story