Does your Easter morning includes going on egg hunts, searching for Easter baskets, heading to church or brunching over mimosas (maybe all four)? Whatever your plans, you're going to need to eat. So we wanted to help with some recipe ideas for Easter brunch.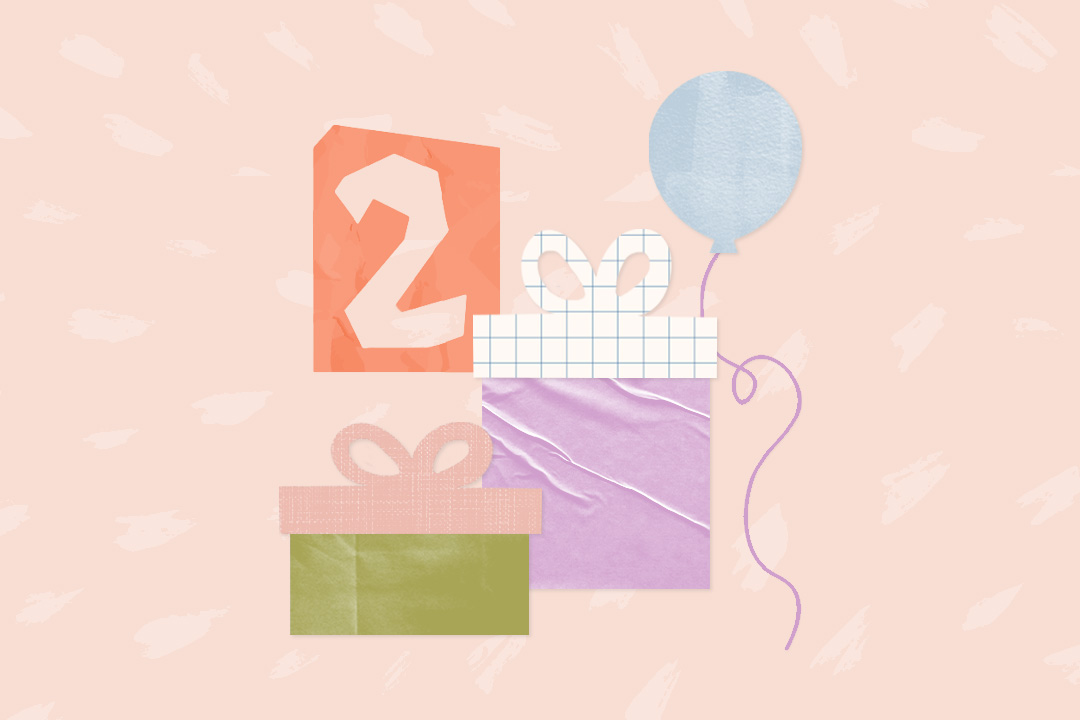 a LO in your life will love these! 🎁
Maybe your family loves savory egg dishes or prefers sweet pancakes and tarts. We have plenty of options to choose from. Plus, much of the preparation can involve the kiddos—if you want their help—in measuring out ingredients or taste-testing. Below are 20+ easy, kid-friendly recipes for Easter morning and brunch.
This stuffed french toast makes for a delicious sweet treat to kick off the day, as it's a super fun breakfast that feels perfect for the start of spring.
If you're looking for something a little more savory that's fit for a more formal Easter brunch, try out this spicy take on the classic eggs Benedict!
Ideal for if you're feeding a bigger crowd, this yummy frittata is great for some easy prepping and convenient serving.
Cookies for breakfast? Absolutely. These carrot cake cookies are obviously a perfect fit for the occasion and are easy to take on the go.
Here's an amazing option for an Easter brunch dish that cures a little one's sweet tooth, but is still something that everyone at the table will love.
Give this super fun recipe a go by making an Easter morning activity out of prepping the crust and decorating with any fruit toppings your heart desires!
Topping these delicious waffles with a handful of candy eggs takes this crowd favorite breakfast up a notch and gets everyone in the Easter spirit.
Uses simple ingredients, fluffy, and ideal for something quick to start the day, these whole grain muffins are definitely a must-try.
An egg-based dish that's completely vegan? You may feel a bit skeptical, but this recipe is absolutely delicious and is a great option if you're looking for a breakfast on the healthier, savory side.
These protein-packed egg cups make meal prepping and eating on-the-go exciting with three different and tasty flavors: chipotle sweet potato, verde, and fajita!
Making crepes may seem a bit daunting if you've never done it before, but this simple, easy-to-follow recipe will be an absolute hit at Easter brunch.
If you or your kiddos are huge savory breakfast fans, look no further—a cheesy hash brown egg bowl is the meal of your dreams, and it'll keep you nice and full for whatever activities are ahead for the day.
There's truly no better day to eat eggs in a basket than on Easter, right? It's simple, fun, and easy way to get into the spirit!
This baked oatmeal dish is definitely the way to go for something sweet, Easter-friendly (carrots, duh), and hassle free to make for groups of any size.
You can't go wrong with a classic pancake stack, and this recipe is filled with whole grains for a nutritious yet delicious start to Easter Sunday.
Try out this to-die-for vegan recipe that will make your kiddos feel like they're getting the treat of dessert for breakfast.
If you and your family are fans of the famous Starbucks egg bites (if you've never tried them, they're an absolute must-have), try a delicious homemade version for a savory dish perfect for Easter brunch.
What kid doesn't love donuts for breakfast? Start off the holiday right by having these tasty donuts for breakfast—making and kneading the dough from scratch can be a super fun cooking activity for everyone, too!
This super simple breakfast bake is perfect for prepping the night before and warming up for a quick and tasty bite to eat before a day of egg hunts and other festivities.
You'll never need to wonder whether to go with waffles or croissants for a treat ever again, because now you can have both. This ridiculously easy recipe is a unique spin on two classic breakfast options that kids will be obsessed with.
21. Bunny Pancakes
A Bonus! While this isn't a recipe, these yummy pancakes can be made out of any pancake mix you have at home and plated in an adorable bunny shape. Add berries, banana slices, whipped cream or butter, and use a little creative cutting for the ears. Hoppy Easter, Everymoms!