In about two weeks my family dynamic is going to totally change as we prepare to bring home our second baby. At just 20 months, my older child still feels like my baby and though I've been telling her for months that there's a baby growing in my belly who will be joining our family, I'm nearly certain she has no idea what's about to happen.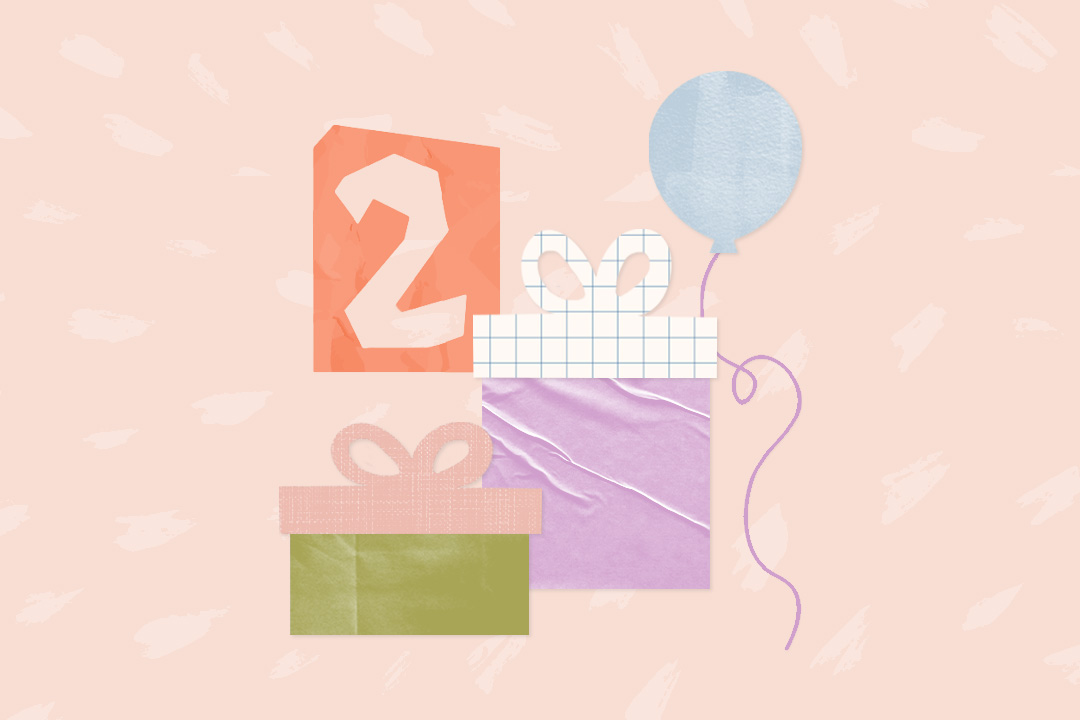 a LO in your life will love these! 🎁
And honestly, neither do I. I've heard a whole range of stories about what going from one to two kids is like, and no story is the same. While none of us have any way to know what we're in for with this new family member, there are some things we can do to make the transition from only child to big sister a bit easier for my little one.
In normal circumstances, I would picture this exciting meet and greet to be a blissful experience as my older child is brought to the hospital to snuggle up in bed with myself and the new baby. Due to current rules, this meeting will take place at home, which might actually help to make the transition to a family of four a little easier.
In hopes of making this big moment as positive as possible, I asked fellow moms of two-plus kids what helped when bringing home the new baby. Per usual, seasoned moms to the rescue! I received so many great tips that I'm planning to put into practice. If you're also preparing to bring home a second child, here are some things to consider.
1. Buy a meaningful gift to give between the siblings
Everyone loves gifts! Make a little gift-giving a part of this exciting moment. Allow your older child to help pick out a gift for the new baby that they can give them upon meeting. Also, have a gift that the baby is giving to their older sibling.
Read more: Creative Gifts to Give Kids When They Welcome a New Sibling
2. Don't hold the baby for the initial introduction
Avoid having your older child feel like they've been replaced as the baby. Instead of holding the baby as you introduce them, have the baby in their car seat, in a bassinet, or laying on a blanket for a more neutral introduction.
3. Avoid "big kid" language
Some children might respond negatively to being told they are now a big kid and this is the new baby. Your older child might still feel like and want to be your baby, and that's OK. You can say both children are your babies. Don't immediately give your older child a new label, let them ease into their role.
4. Keep expectations in check
It would be lovely for your older child to welcome the new baby with open arms and excitement, but it's important to understand that might not happen immediately. It's perfectly normal for your older child to not understand who this new little baby is and to not be excited about it. Don't force anything and let them explore and ask questions and even leave the room to go do something else if they'd prefer. It's very common for the older child to not want to hold the baby initially, this will come with time.
5. Take into account your older child's mood and the time of day for the introduction
If your toddler is always cranky after a nap but that's when you're getting home from the hospital, get creative with when you'll do the actual introduction. Perhaps you have the baby in the bassinet in another room and hold off on the introduction until the timing is right. Aim for a time of day where your older child is in a good mood (not sleepy, cranky, hungry, etc).
6. First greet your older child when you get home from the hospital
Since you likely just spent a day or two away from your child, make sure to give them a warm and loving hello before you launch into talk of the new baby. Hug and kiss your older child and show your excitement about seeing them. Maybe even spend a few minutes playing with them before you do the introduction to the new baby.
7. Let the big kid help when they want to
Some older kids want to be a part of the action and are eager to help with the new baby by getting diapers, wipes, a bottle, and so on. If that sounds like your kid, allow them to help how they want. If your child isn't interested in helping with the new baby initially, let them have that space, and don't expect them to fetch things for you and the baby. They may just want to do their own thing at first.
8. Consider your language with both children
As you get into the groove of having two children, be mindful of the language you use with both of them. While it might be your immediate response to tell your older child to hold on when the baby needs you, try to use the same language when referencing the baby. If your older child needs you and the baby is crying, say to the baby, "baby please wait, your big sister needs me," so that the older child doesn't feel like they are coming second to the baby.
9. Have special time with your older child
Adding a new baby to the family is a huge transition. While you're likely to be overwhelmed and busy with the newborn, try to carve out some special time to spend one-on-one with your older kid with an activity just for them. It can be something as simple as going for a walk or to the park, but this time will be important for both of you.