The Montessori approach to learning can be a sanity-saver for parents with young kids at home. The philosophy fosters independence and confidence, encouraging children to take care of their environment and themselves. In many classrooms, even preschool students prepare their own snacks, wash dishes, clean up messes, and tend to their needs—and they're exceedingly proud about it too.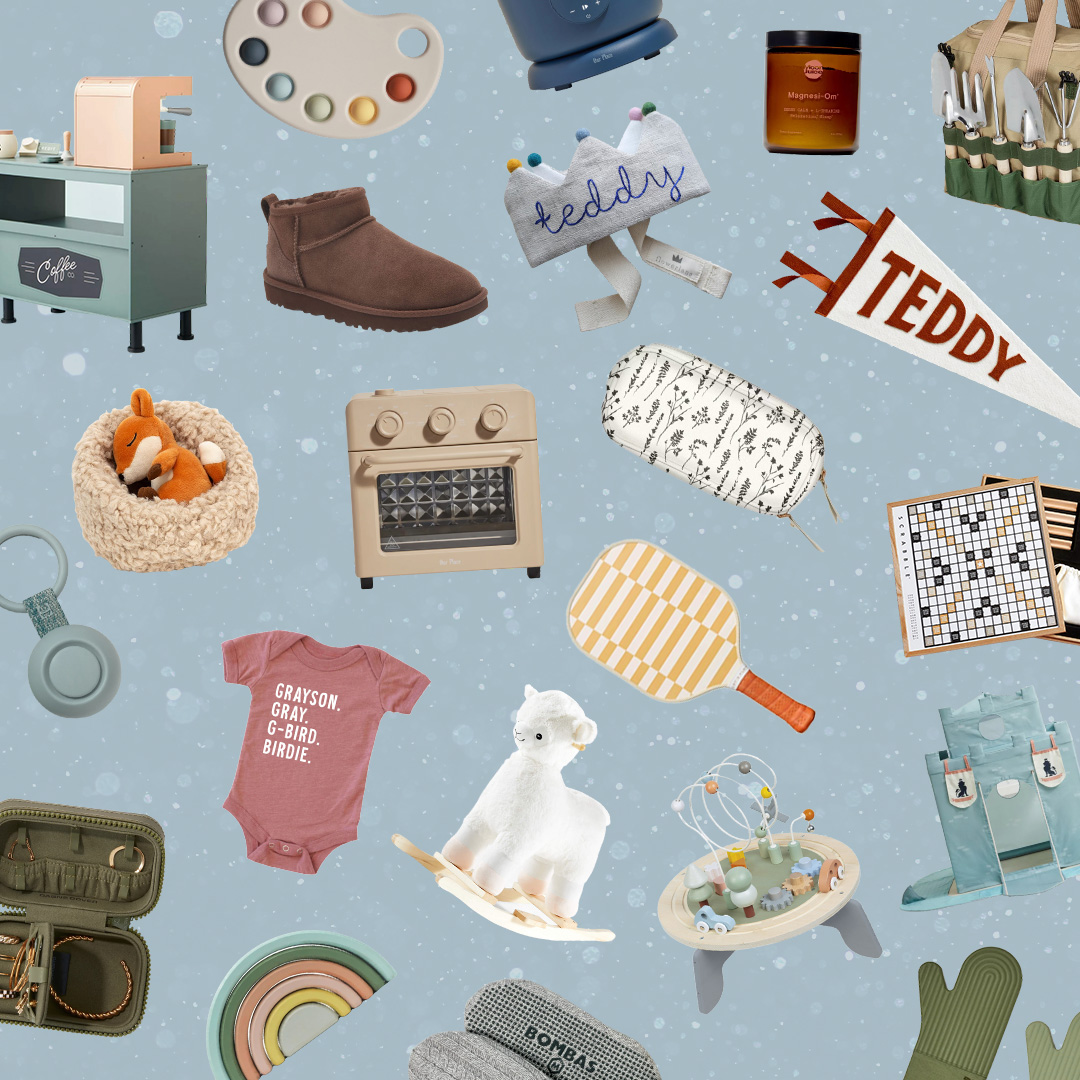 everything you need to ace holiday gifting this year 🎁
The whole approach runs on setting kids up for success, and it all begins with preparing a space for them and giving them encouragement to explore their curiosities.
For any parent hoping to embrace this approach at home as we begin another academic year, we walk you through everything you need to start off on the right foot.
Carve Out Time
Marketa Howard, a seasoned Montessori homeschooler and the mom behind the popular Instagram feed @Schoolathomeandbeyond, advised parents to create a distinction between playtime and school time. "Young children thrive when they know what to expect and when to expect it," she said.
Design a Thoughtful Space
"Because I know we will use our learning space most days, I want my children to love and respect it and have a constant thirst to work in it. I set up their learning environment to reflect the Montessori aesthetic of beauty and order," Howard said.
Jennie Bonko, a Montessori teacher in Chicago, advised parents to prepare a space with a child-sized table and chair, along with inviting materials ready to be used. "Your home does not need to mirror a Montessori classroom exactly in order for it to be a wonderful learning environment for your child," Bonko said.
A dedicated schooling space signals to your child that it's time to learn. Montessori kids thrive in well-organized, clutter-free, and peaceful classrooms. Be prepared to rotate materials and introduce your little one to new works when you feel it's appropriate. Here are some of our favorite furniture pieces for setting your space:
Provide Accessible Learning Options
Both Bonko and Howard stressed the importance of creating a prepared space for children—one that's not only clean and organized, but that's accessible to them. The goal is to foster independence and confidence by allowing kids to complete tasks without your input.
"When a child has access to their own art materials and can pour themselves a glass of water or make their own snack, they feel empowered!" Howard said. "This contributes to the child's development of a strong sense of self, and they feel confident to move on to more independent and academic work."
"Having multiple options for the children to choose from is so important," Bonko said. "By giving a young child freedom of choice and independence, you are setting them up to have a life-long love of learning." Ideally, she added, a workspace would have options from at least five curriculum areas, though the options for what you include in each are endless.
Bonko suggested starting with the subjects below to build a simple and welcoming learning space for your child:
Culture
Encourage your little one to explore the world from the comfort of your home with hands-on activities that promise to broaden their horizons.
Math
Manipulatives can help our youngest learners understand big concepts–but you don't need to buy new items to encourage learning in your home. To go DIY, Bonko suggested taking your child outside and assembling sticks to create your own number rods. For a hands-off approach, we found some affordable options below.
Language
Visit any Montessori classroom, and you're bound to find baskets and bookshelves filled with simple, real-world, and nature-loving titles, along with hands-on alphabet materials.
Practical Life
"Remember that children enjoy real work, and it teaches them so much," Bonko said. Encourage your little one to care for a plant, prepare fruits and veggies for eating, fold laundry, and sweep crumbs.
Sensorial
Invite your child to explore their imagination through their senses. This is a great opportunity to introduce art materials, like finger paints or coloring pencils, and musical instruments.
Become an Observer
"Observation is a Montessori teacher's best tool," Bonko said. "Instead of correcting your child because they are struggling with something, see how you can better prepare the space for next time." For example, Bonko described a scenario in which a child gets frustrated by preparing a snack. Instead of stepping in and correcting them, consider what might help them in the future, such as a smaller measuring cup or bigger bowl.