Just like Black lives, Black mental health matters.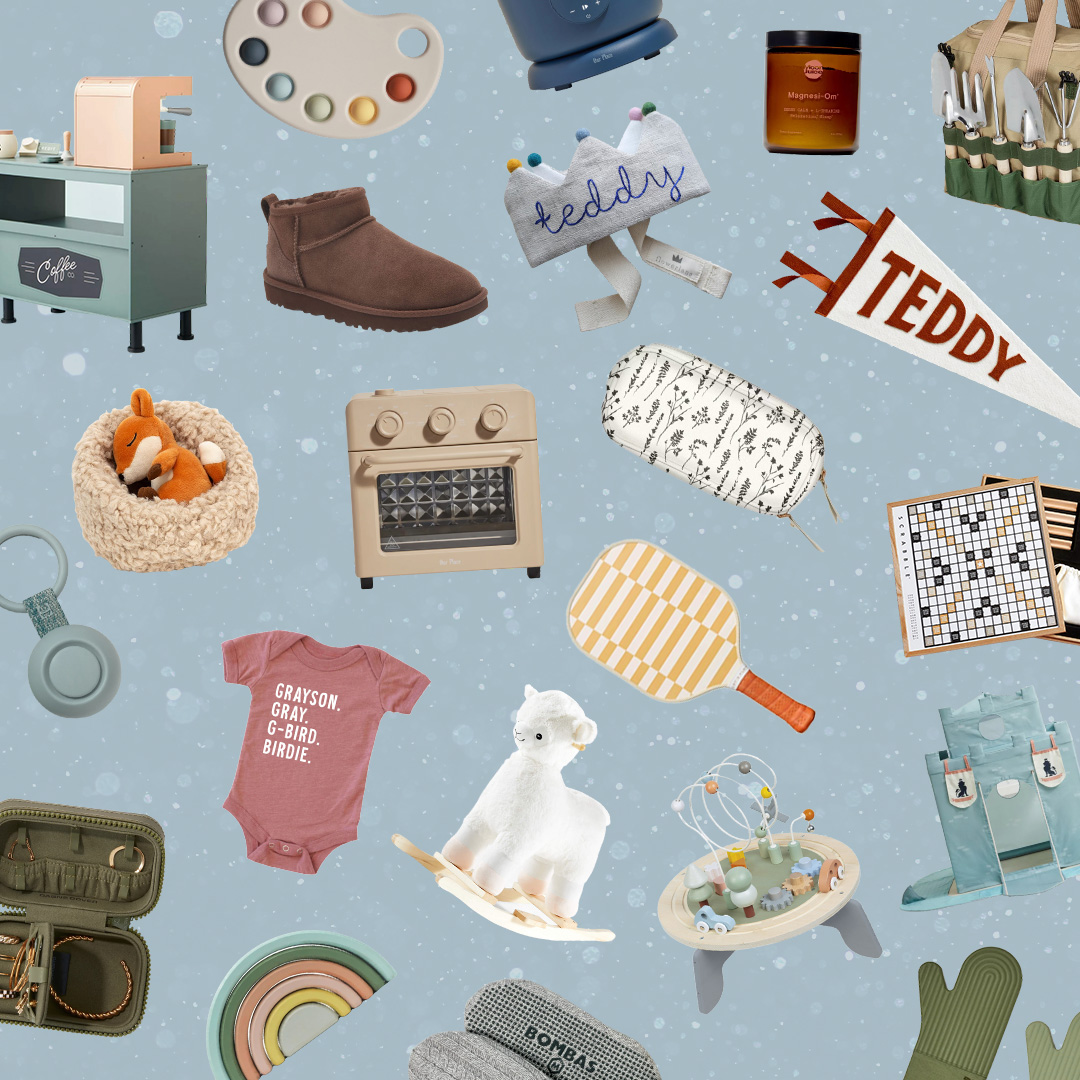 everything you need to ace holiday gifting this year 🎁
As tensions in our country have been at an all-time high over the past few months, a wide combination of factors have made this time especially challenging and exhausting for Black women and girls. As Grace, the founder and editor-in-chief of Sorella Magazine, wrote in a piece about the realities she's learned about being a Black woman, "Black women have become the face of Black activism. When you think of Black Lives Matter, more than likely an image of a Black woman holding up a sign comes to mind. However, few people are willing to talk about the mental side effects of dedicating your life to fighting social injustice."
To help you out in your search to help relieve the tensions in your mind and seek the help and comfort that you need at this time (and in the future), we wanted to provide you with some useful wellness resources, accounts to follow, podcasts to stream, specialized therapist directories, and more. As culture plays a key role in every aspect of our lives, therapy and mental well-being is no exception. These resources have been created for and by BIPOC, and are designed to resonate with and impact you on a deeper, more lasting level.
Wellness Resources and Communities
Chicago-based and Black women-focused, this mental wellness community has pivoted to expanding their reach online, and provides monthly support groups, group therapy sessions, and workshops for GenZ and Millennial Black women. Additionally, their site also currently offers online community events on various topics and an abundance of mental health resources and information.
This vibrant virtual space serves as a hub for BIPOC to find community and resources to thrive mentally and creatively. Members have access to in-depth conversations, live-streamed classes, wellness sessions, and more with various young and diverse creatives. Follow them on Instagram to gain access to amazing advice and information, as well as free resources to help out with mental health and well-being.
This Brooklyn-based wellness space was established by its founders Darian Hall and Elisa Shankle to "create a safe space where healing is accessible, inclusive, and community oriented." It's currently offering online live-streamed classes and workshops that allow your mind to take a break and feel rejuvenated and restored. Some samples of these are Meridian Cleansing Yoga, Mindfulness Grounding Meditation, Breathwork for Trauma, and Circle of Care for Black Womxn.
The Liberate app is guided by the notion that "culturally-relevant practices are essential for healing," and has been used widely to help ease anxiety and assist with sleep. It presents guided meditations and talks that are designed specially for (and by) BIPOC, and gives users the opportunity to join an online community of like-minded individuals.
This online classroom contains resources, syllabi, and zines created for People of Color, by People of Color. It aims to help empower marginalized groups and individuals through its various links to free online readings resources regarding topics such as Racial Communities & Identities, Organizing, Intersectional Feminism, Self-Care, and more.
Instagram Accounts to Follow
This account is designed to create a mental health community for GenZ and Millennials. As you scroll through their page, you'll find photos and videos of personal stories by Black women, wellness tips, and artistically bold graphics designed to give you an instant emotional boost.
Activist, writer, and speaker Rachel Elizabeth Cargle is one the most powerful voices in media today, and is also the founder of The Loveland Foundation, a group committed to the healing and well-being of BIPOC communities, with a special focus on Black women and girls. Follow this account for mental health and self-care tips, statistics, inspirational mantras, and more.
Powered by the Black Mental Health Alliance, this page features insight from the organization's experienced team members, advice from licensed Black therapists and mental health professionals, information on virtual town halls and workshops, and messages to help remind you to check in with yourself.
Their mission is to "help Black women healing from trauma go from 'every once in a while' self-care to EVERY DAY self-care," and they do so through self-love reminders, wellness chats, thought-provoking messages, support, and more.
Run by Dr. Jennifer Mullan, a clinical psychologist, this account is full of talks and conversations regarding current issues' effects on well-being, discussions about the importance and justification of rage, wellness resources, and call-to-action graphics regarding decolonizing therapy and mental health.
Therapist Dr. Mariel Buquè's Instagram feed features graphics to help make positive mental shifts and create affirmations, and is full of wellness exercises, breathing techniques, facts and information, and advice for dealing with trauma and grief, among many other things.
Podcasts to Stream
Created by licensed psychologist and public speaker Dr. Joy Harden Bradford, this podcast features in-depth discussions about current issues and pop-culture from a Black perspective, everyday mental health best practices, wellness tips, interviews with notable figures, and more. Follow them on Instagram here.
This podcast is all about storytelling through candid and insightful conversations with guests. Alex Elle discusses love, mindfulness, music, coping techniques, and more with friends and family members.
Featuring talks with various certified Black psychologists, psychiatrists, educators, and more (including Dr. Michelle Durham, Dr. Annelle Primm, and Dr. Ericka Goodwin), this podcast focuses on matters specific to the Black experience and mental health. Their site also contains an online magazine, full of stories and resources to help you on your wellness journey.
All about having "Uplifting Conversations for the Black Woman," this podcast has new episodes every Friday hosted by Dr. Dominique Broussard (a professor and psychologist) and Terri Lomax (a branding expert). They discuss everything from self-care and relationships to current events and coping mechanisms.
This podcast by therapist Celeste Viciere is intended to cover "ways to shift your mindset and change your thought process." It may happen that you get stuck in a negative mindset that causes you to spiral, so her podcast aims to help you break out of that and change the way your mind processes these feelings.
Virtual Therapy Networks and Directories
These various organizations are dedicated to helping Black women, marginalized individuals, and People of Color find and sustain mental health support. They can help you access virtual therapist networks in which you can find the right licensed and certified Black or BIPOC therapists for you in your area. Click on their links to find out more:
Black Emotional and Mental Health Collective (BEAM)
National Queer and Trans Therapists of Color Network
Psychology Today's African-American Therapist Directory
Hold Your Employer and Academic Institution Accountable for Racial Justice
One of the biggest ways that you can champion your mental health and wellness is to fight for your workplace and/or academic institution to make changes in the way they treat their BIPOC employees.
Via Patreon, Rachel Cargle has shared this template for your workplace's leadership and this one for your school or university's faculty and staff  for you to send to hold them accountable for racial justice in and outside of the workplace and academic institutions. If you make use of these (or are actively looking to help promote the cause), we strongly encourage you to support her on her Patreon account by contributing as much as you can. These letters are a great way to advocate for yourself and your community's well-being, and help further the fight to end systemic racism.
This article originally appeared on The Everygirl on Friday, June 5, 2020 and first appeared on The Everymom on June 8, 2020. It has been updated for timeliness.