I'm a firm believer in buying good, versatile staples for pregnancy that are both high on comfort and classic in style. And while I'm sure to leave a little leeway for a fun shower dress here or a special event dress there, creating a seasonal capsule that can grow with your bump or take you across the finish line will be key to beating the heat in style this summer.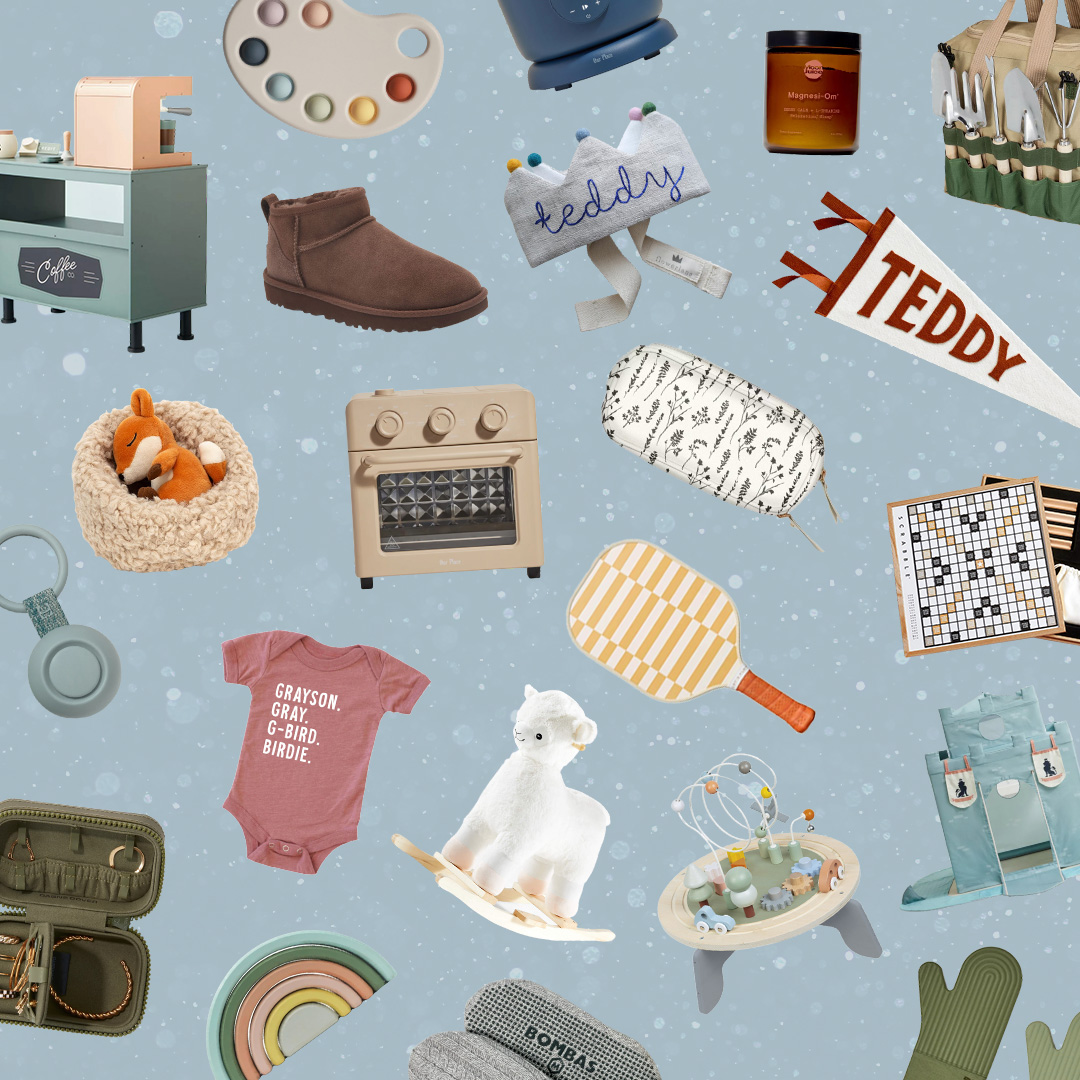 everything you need to ace holiday gifting this year 🎁
I'm a big fan of not subscribing to the idea that I have to buy a ton of pregnancy items – in fact, when I can, I'll purchase items that I can wear during the last stages of pregnancy (hello, stretch) and into postpartum. You've probably got the staples covered — think great jeans, leggings, sneakers, and work wear separates, so below you'll find a few summer-specific items to rock that bump this season!
Neutral Dress
Easy to wear and easy to style – dress it up, dress it down – and wear it all the time. Black, grey, navy and even blush are great neutral options that you can wear a variety of different ways. Just add your favorite slides or sneakers and you're out the door.
Patterned Dress
Stripes, florals, polka dots (my current fave) are all great options for adding a bit of fun into your pregnancy style. Don't be afraid of pattern; just be sure you're wearing a fabric that's meant to stretch or drapes well around your new curves.
Maxi Dress
Another great dress option to wear with sandals when the temps heat up. Opt for fitted through the bodice or an empire waist to show off your bump. The key here is breathable fabrics that move with you, not against you.
Simple Slide
At some point, dealing with shoes becomes an issue.  Especially in the last stages, tying your shoes or dealing with buckles becomes absolutely laughable. And don't get me started on swollen feet. To ensure you're putting your best foot forward (literally) great slides are a must.
Jumpsuit
Yes, a jumpsuit. You can pull this look off while pregnant – and it's super cute and comfy! Just one reminder – like any other jumpsuit, you'll have to take EVERYTHING down when dealing with all of those pregnancy bathroom breaks – so give yourself extra time!
Tanks and Tees
Here's one where you don't necessarily have to shop in the maternity section. Luckily oversized tees are always in style (I even "shop" my hubby's side of the closet from time to time!). Get some great basics like neutrals and stripes for creating great layers or stand-alone looks.
Swimsuit
A great swimsuit can make a beach getaway, babymoon, or pool day that much more enjoyable.  Whether you opt for a great one-piece or rock a two piece and let your belly catch some rays, I do recommend investing in at least one great suit for the season.
Layering Jacket
This is another great way to shop non-maternity so you've got a great piece to wear once baby arrives too! I love a good boyfriend denim jacket or blazer that hits at your mid-bum and can work a variety of different ways.