Finding out you are newly pregnant is one of the most simultaneously joyous and nerve-wracking feelings ever. You're so excited for that little baby-to-be, but there's still a long road ahead. And managing that first trimester can be particularly tricky.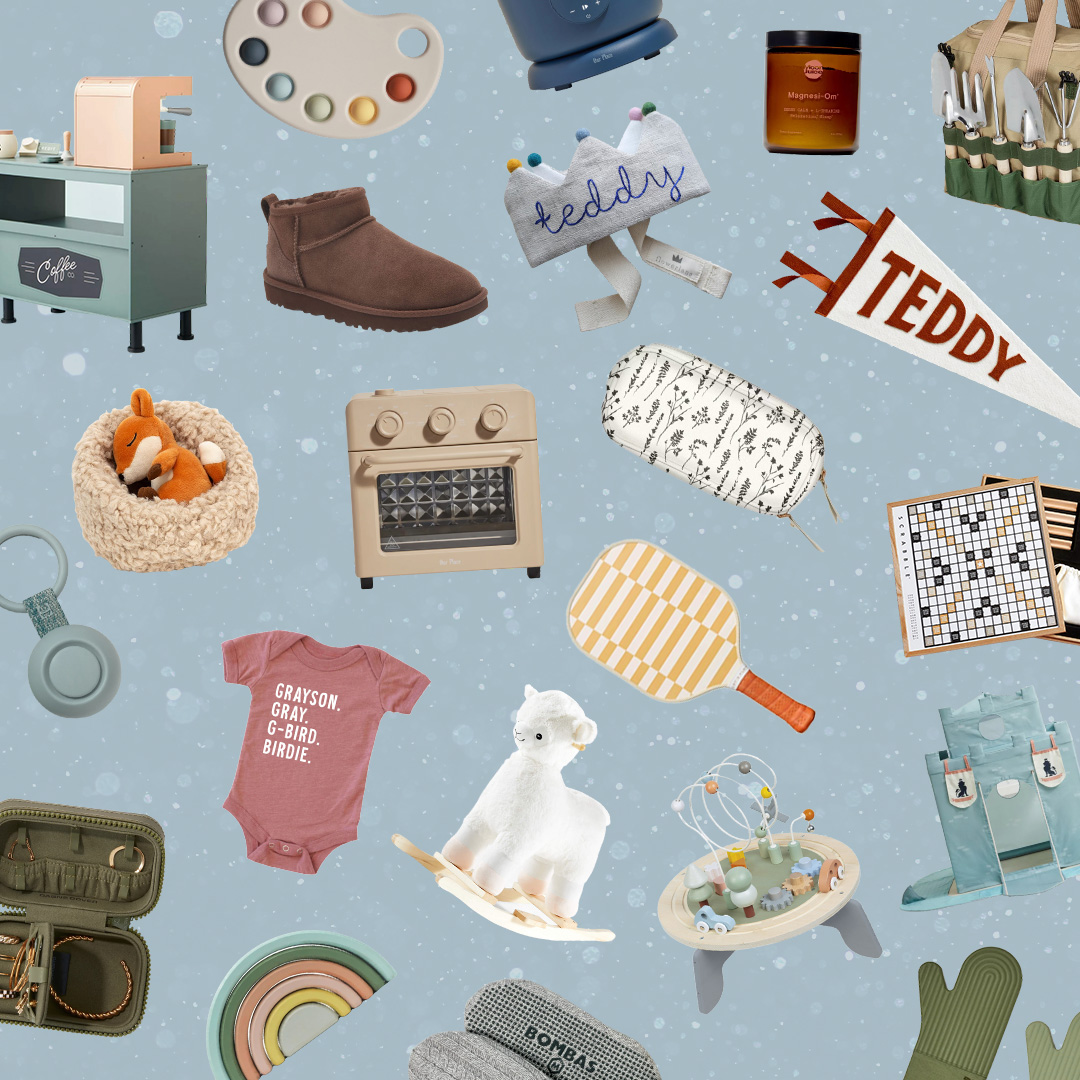 everything you need to ace holiday gifting this year 🎁
Many women don't tell anyone they're pregnant until after the first trimester, while others tell only close family and friends. Most of us, though, at least refrain from telling our co-workers or bosses (depending on our relationship). Managing these communications while battling extreme fatigue, nausea, vomiting, soreness, and a host of other early-pregnancy symptoms can be truly stressful. And, that's all in addition to the excitement, anxiety, and mental and emotional transitions that go along with preparing your lives and family for a new baby.
So, how do you get through it? Well, from the advice of the women who came before you, of course. We checked in with The Everymom Tribe to get the details on how to manage the first trimester.
All the foods that got us through…
"Lucky Charms and 4 pm bedtimes (no joke)." – Ojus P.
"Naps and Cheerios." – Stephanie H.
"Greek yogurt. I needed all of the protein to help with nausea." – Kristina W. 
"Carbs, lemon water, early bedtimes, and Gin Gin ginger chews." – Allison C. 
"Arby's roast beef sandwiches!" – @2fifimama
"Milkshakes, smoothies, and tears!" – @captioncommunications
"Jolly Ranchers, applesauce, popsicles, ginger ale, and lying horizontally on my couch watching Vanderpump Rules." – Mahima J. 
"Pizza in bed. Every. Day." – Tiffany S.
All the self-care…
"Lemon popsicles and a bit of meditation in yoga were key!" – Daniela D. 
"If I had a craving, I caved. If I felt tired, I slept. If my mind started to worry (oh, the endless worry!), I busied it with reality TV trash and girl talk. I did whatever felt right that first trimester — and ever since, as I now parent two children with special needs. Self-care has been, and always will be, my cure." – Stephnie H. 
"Diclegis around the clock. I had horrible morning sickness til 19 weeks with both babies. I wouldn't have been functional at work if not for that medicine." – @aaless85
"Walks to stretch out my legs, peplum everything, loose-fitting clothes and bulky cardigans for work to hide my growing body and a really early bedtime, sometimes like 6:30 pm!" – Nannette H.
"Chewing a lot of mint gum to help with the morning sickness that lasted all day." – @avaandskychildrenclothing
"I wore those wrist acupressure bands, they really did help! I spritz a little bit of peppermint oil on them to help with any weird smells." – @get.it.girlboss
"Perspective – for me it was all about keeping a positive perspective and the end goal in mind. Life can bring about pain, but at least this pain was bringing forth new life! It made the daily morning sickness and aversion to everything much more manageable." – Shelby V.
For the mom with an office job or other littles, we salute you…
"I was running a summer camp of about 200 kids a week! It was non-stop action which kept me pretty distracted. That, plus grad school classes at night twice a week. Sour patch kids and lemonade got me through the worst of it!" – @wigglewonderwander
"I turned my light off, shut my office door, and napped under my desk." – Menton D.
"7UP, ginger drops, and throwing up in my classroom closet while the kids were working. The only thing I could keep down was pasta and I couldn't eat it before noon." – Maddie R. 
"Naps when I could – sometimes I'd sleep in my car on my lunch break." – Nannette H. 
"So many baguettes with cream cheese (for nausea)… and lots of tears. Also, I slept on a yoga mat on the floor of my office with the door shut-daily." – Carly E.
It already takes a village…
"Hanging out with friends! Even though they didn't know I was pregnant it was a nice distraction to just have fun with them!" – @jchiesa
"Love from my hubby and bagels with cream cheese." – Adrienne L.
"With baby one – ginger ale, naps, and frozen grapes. With baby two – an episode of Doc McStuffins to entertain my toddler so I could nap." – Yvette P.
And wondering who to tell…and when…
"I visited a restaurant with my in-laws before I told them I was pregnant, but I got there early to tell the bartender to give me a soda with lime every time I ordered a vodka soda." – Cheryl L.
"I didn't keep it a secret – after having a miscarriage, I knew that if my pregnancy ended that way that I'd need the community and support to surround me again! I don't think there's any point to keeping it a secret nowadays. If the pregnancy ends then you shouldn't have to suffer through it alone! It's also such a tough part of the pregnancy so it's great to have the extra support during that time." – Sarah B.
"I didn't keep it a secret. If I was going to be feeling miserable, Everyone was going to have to hear about it." – @lexandliv
How did you handle your first trimester? Tell us in the comments below!