This year, just in time for our daughter's fifth birthday, my husband and I will welcome our second child. I'm ecstatic to become a mom for the second time at the age of 34. And my husband will become a father for the third time at the age of 58.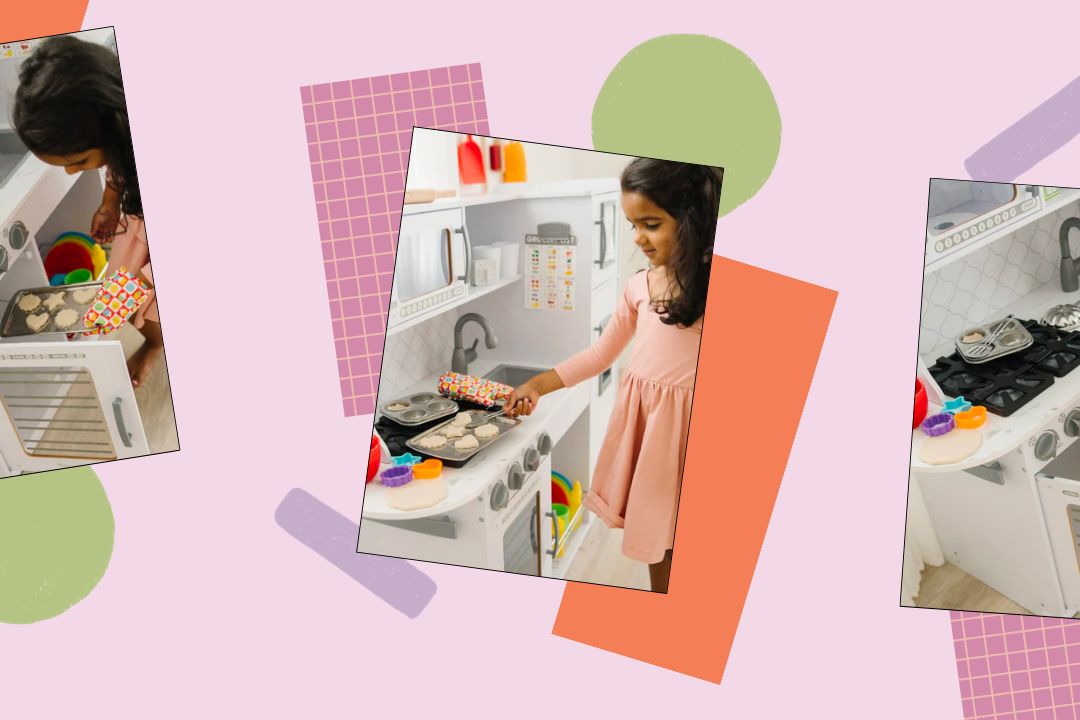 You see, my husband is obviously a bit older than I am and became a father for the first time at the age of 25 with his first marriage. Now, with our marriage, he's in a special club of second-time fatherhood.
When my husband and I first got together nearly eight years ago, I was very upfront about wanting kids. Since I knew he was older, I wanted to be honest about this from the beginning so no one's time would be wasted, or hearts broken. I made it very clear that all of my life I had dreamed about becoming a mother and for me, that was non-negotiable. Luckily, even though he was older, my husband was open to the idea of having more children.
My husband is a young 50-something. I sometimes joke that he's actually younger than I am, at least in terms of his spirit and heck, even his attitude. My husband was excited about the idea of becoming a dad again and making my dreams come true to become a mom. He was thrilled about the prospect of starting our lives together and creating a future with our children.  But, to be fair, it's not always easy. 
Second-Time Fatherhood
The Challenges
Parenting isn't easy for anyone—regardless of age. But, for someone older and who has essentially lived so much of their life, it's harder. I know it is, because I see it.
Though my husband is a currently a young 57, he's still 57. So, running after our energizer bunny daughter non-stop is a lot of work. It takes a lot of energy—both mental and physical. I mean, it's a lot of work for me and I'm 23 years younger (albeit, currently five months pregnant.)
While we had initially spoken about having two children over the past few years, we had deeper conversations about that decision. To be honest, there were moments when my husband expressed his doubts, understandably so.
He expressed concern about not having enough energy to take care of our daughter and raise a newborn. He was nervous about having enough time during his golden years to return to his passions, like painting. He was concerned about how our relationship might struggle if he couldn't contribute as much as an older father when it came to the tough moments with a newborn while taking care of our daughter. And he was nervous about not having the patience required to take care of a newborn at his age.
But I assured him that everything would all work out, and so far, so good. 
The Benefits
Becoming a parent much later in life though has its benefits. While on one hand you can be so set in your ways and therefore not open to change, on the other hand, if you're an intelligent and mature adult, you can see the benefits of adapting to positive change, as has luckily worked out for my husband.
My husband's focus now is 100% on our family, even though that is a lot of pressure for him. He takes care of so much for our family to ensure that we're all happy and healthy. He sets up doctors' appointments, playdates, runs errands, takes our daughter to the park, and does all the "physical" work that our family needs done. He takes his role of second- time father very seriously and it shows.
A Thank You to My Husband
So, to my dear husband, I want to say thank you.
Thank you for becoming a father again at the age of 58. I know you changed a part of yourself to make my dreams of becoming a mom come true. And for that, I will be forever grateful.
And thank you for making me a mom not once, but twice. You could have insisted we stop at one child and to be fair, I could've understood why.
I know it's not easy, because I can see it. But what I see is a man who loves his children and his wife and would do anything in the world to make them happy, just as we would for you.