As a relatively new mom, I will do almost anything to shorten my to-do list.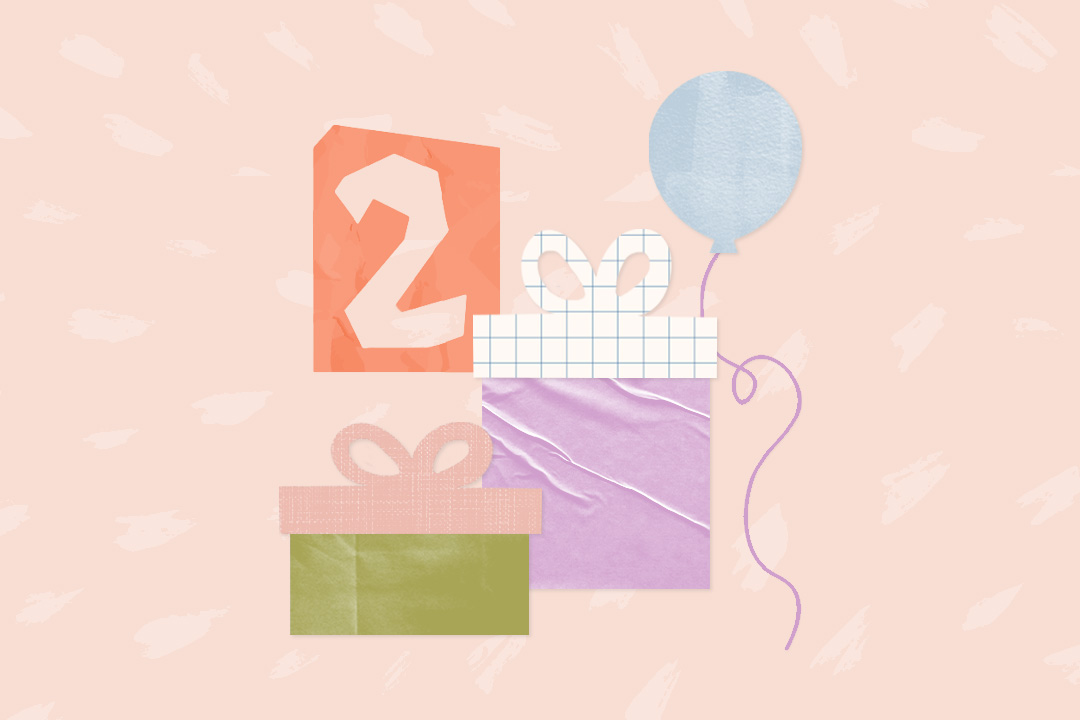 a LO in your life will love these! 🎁
If I can get what I need for my family without leaving the house or even going online to re-order, I'm happy. As they say, work smarter, not harder, right?
Amazon Prime has, of course, been my BFF since day one, but in the last couple of years, there's also been an explosion of subscription services with new products and added conveniences that are made for modern families and busy lifestyles like mine. (And no, I'm not just talking about Netflix.)
It's also becoming more common to list subscription services like diapers, food services, and household supplies on baby registries since they can really take the load off new parents in those first few sleepless months. You can even get your tampons via the mail!
My favorites subscription services, as listed below, aren't only convenient but are easy, cost-competitive, unique, and get delivered on time. From toddler toys, snacks, vitamins, wine, and postpartum smoothies, these are the subscriptions my family and I can't live without (or at least, we prefer not to).
1. Diapers From Hello Bello
Founded by Kristen Bell and Dax Shepard, Hello Bello just came onto the diaper delivery scene this year and is already my favorite by far. The diapers are premium but don't cost any more than the traditional brands you'd pick up at another retailer. In fact, you can buy Hello Bello diapers at Walmart too.
The patterns are cute, and the products (wipes, lotion, diaper rash cream, bubble bath etc.) are great. The best part about these diapers, however, is their softness. These diapers are so flexible, they're almost like cotton underwear. I was so impressed the first time I tried them, and I haven't looked back.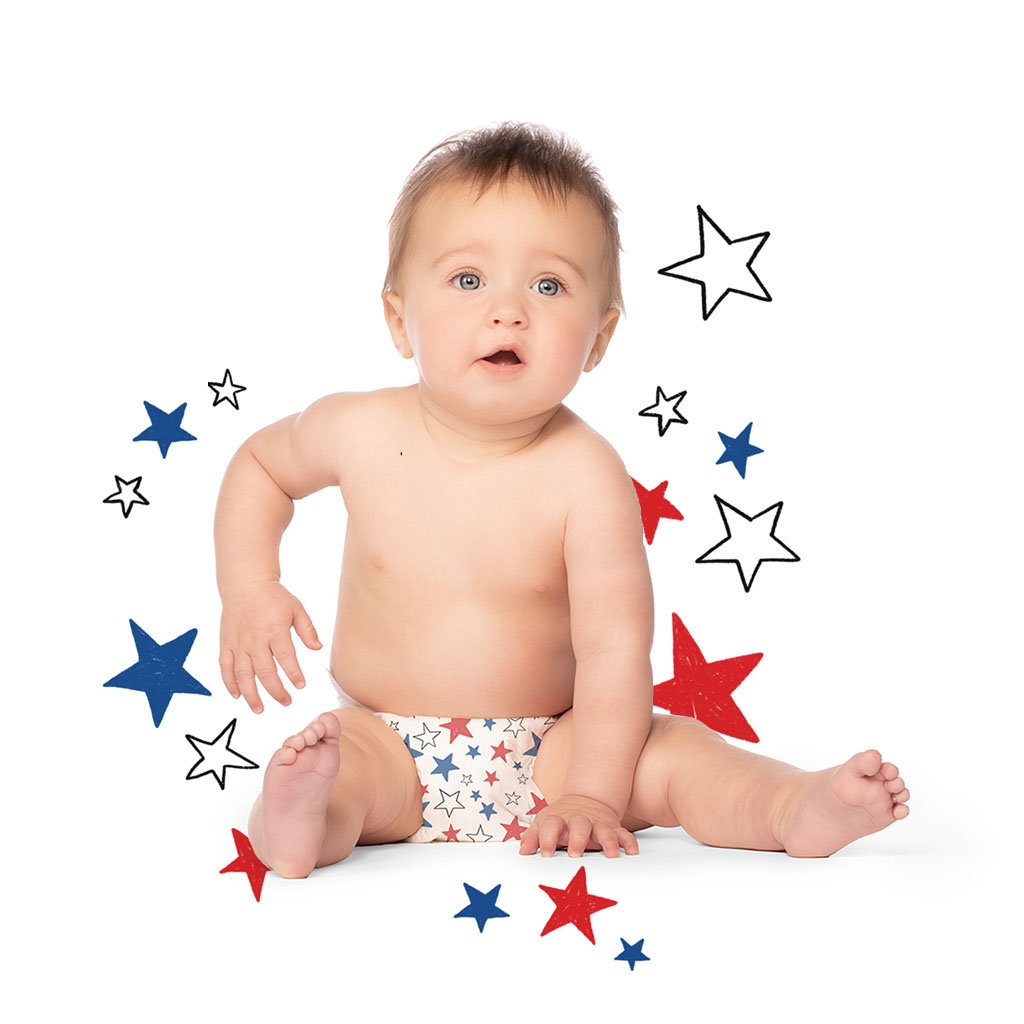 2. Baby Food Packets From Once Upon a Farm
Judge me all you want, sometimes baby food packets just make my day easier – especially if my son and I are out of the house all day or traveling, which we often are. As long as my toddler is happy and getting healthy food, I'm happy.
All of the ingredients in Once Upon A Farm packets are sustainably grown, certified USDA organic, non-GMO, and don't contain preservatives, colors, concentrates, or added sugars. They're also cold-pressed, which is unlike most other packets on the market that are made to be shelf stable. Cold-pressed means that Once Upon A Farm packers are stored in the fridge but also that they lock in the nutrients, taste, and texture of their farm-fresh, organic ingredients.
3. Toys From Lovevery
I received my first box of Lovevery toys along with their bestselling Play Gym as a shower gift. Since then, I've purchased every age-appropriate box for my son as he has grown.
Each Lovevery play box includes a variety of simple, high-quality toys designed by child development experts to be exactly what your kid needs at each stage. The toys are grouped into three-month phases which keeps costs down. The guide that comes in each box helps me understand my child's development at that stage and how to use the toys to benefit my child's play and learning.
Lovevery boxes are especially perfect for first-time moms like me who don't already have toys and might not be sure which toys are best for their child at each stage of their development. Right now, we're on the Play Kit for Toddlers which is aimed at kids aged 13-15 months, and my son loves it!
4. Clothes From Stitch Fix
Have you ever tried shopping for kids' clothes with your kid? It definitely doesn't go smoothly and trying things on before buying is next to impossible. Any time I do it, I usually end up having to make a second trip to the store to return a bunch of items that don't fit.
With Stitch Fix, I can save the gas money. Every month, they send me a box of seasonally appropriate clothes in my kid's sizes so that I can try them on at home. And I only pay for what I keep! The 8-12 items (which are all adorable) usually range from $10-$35 each, and they have sizes 2T and up (and adult clothes!).
Take my word for it, Stitch fix is a game changer.
5. Household Cleaning Supplies From Grove Collaborative
Getting my household cleaning supplies from a delivery service is kind of a no-brainer, and Grove Collaborative makes it easy. You can include whatever you want in your shipment (all-natural home, beauty, and personal care products), and it'll show up on time. I love that they offer a variety of clean and kid-safe products so I'm not making multiple trips for different things.
It's not complicated, and it's worth it.
6. Snacks From Graze
I first got introduced to snack box subscriptions when I worked in an open concept office. Graze was, and still is, my favorite brand, and I kept my subscription even though I now work from home.
The snacks are healthy, convenient, tasty, and there's a huge variety. I love keeping the little packs in my car and diaper bag when I'm on the go, and my husband loves them too. As a busy mom, sometimes sitting down and making complete healthy meals is a bit of a reach, so nutritious snacks are a must for me.
7. Tampons From Lola
Before you skip this section, hear me out: you will never have to go to the store for tampons again once you get Lola. Their products have no toxins, dyes, or synthetic fibers. They also have pads, liners, cleansing wipes, condoms, and lubricant, all which are delivered to your door on your schedule.
The best part? The designs are much more modern and discreet than anything you can buy at the drugstore, so your mail carrier won't know what's up.
8. Vitamins From Care/Of
Care/Of is my favorite vitamin brand because the pill packs are personalized for my needs and lifestyle. There's a pack for each day, which makes it easy to take on the go and pack when I need to.
When I was pregnant and breastfeeding, I switched to their prenatal line and loved them. All of their ingredients are rigorously tested for quality and are easy on your stomach (which is a major plus during pregnancy, right?).
They also now have protein and energy-boost powders that are great for pre- and post-workout or to round out your diet on a busy day.
9. Wine From Winc
If you've ever chosen a wine based on its label and hated it or have a "favorite" wine you keep repurchasing because at least you know you like it, you should try Winc. It's a non-boujee wine subscription where you create a flavor profile based on expert questions and they send you (at least) four bottles of wine each month.
The price range is usually $13–$15, so it's pretty affordable, and you can easily skip months whenever you need.
10. Smoothies From Bumpin Blends
I've tried and loved a lot of different food subscriptions but none have stood the test of time like Bumpin Blends. Bumpin Blends is a superfood smoothie subscription that sends you packs of little frozen blocks that make a 12 oz smoothie. They are designed to have all the nutrients you and your baby need while he or she is growing in your belly.
These smoothies are also perfect postpartum, while breastfeeding, and for kids who are teething! They contain whole, real vegetables, fruits, nuts, seeds, protein, and spices that are almost exclusively organic.
They're also so delicious, I can't stop reordering. And my body thanks me for it.
What subscription services does your family use?