When my husband and I decided we were ready to try for a second baby, I figured getting pregnant would happen in the same way it had the first time – unprotected sex for a few months and voilà, two pink lines. But after a few months with single pink line after single pink line, I decided it was time to add a few tools to our procreation toolbox. I bought a basal thermometer, ovulation test strips, and started tracking my cycle with an app, Kindara.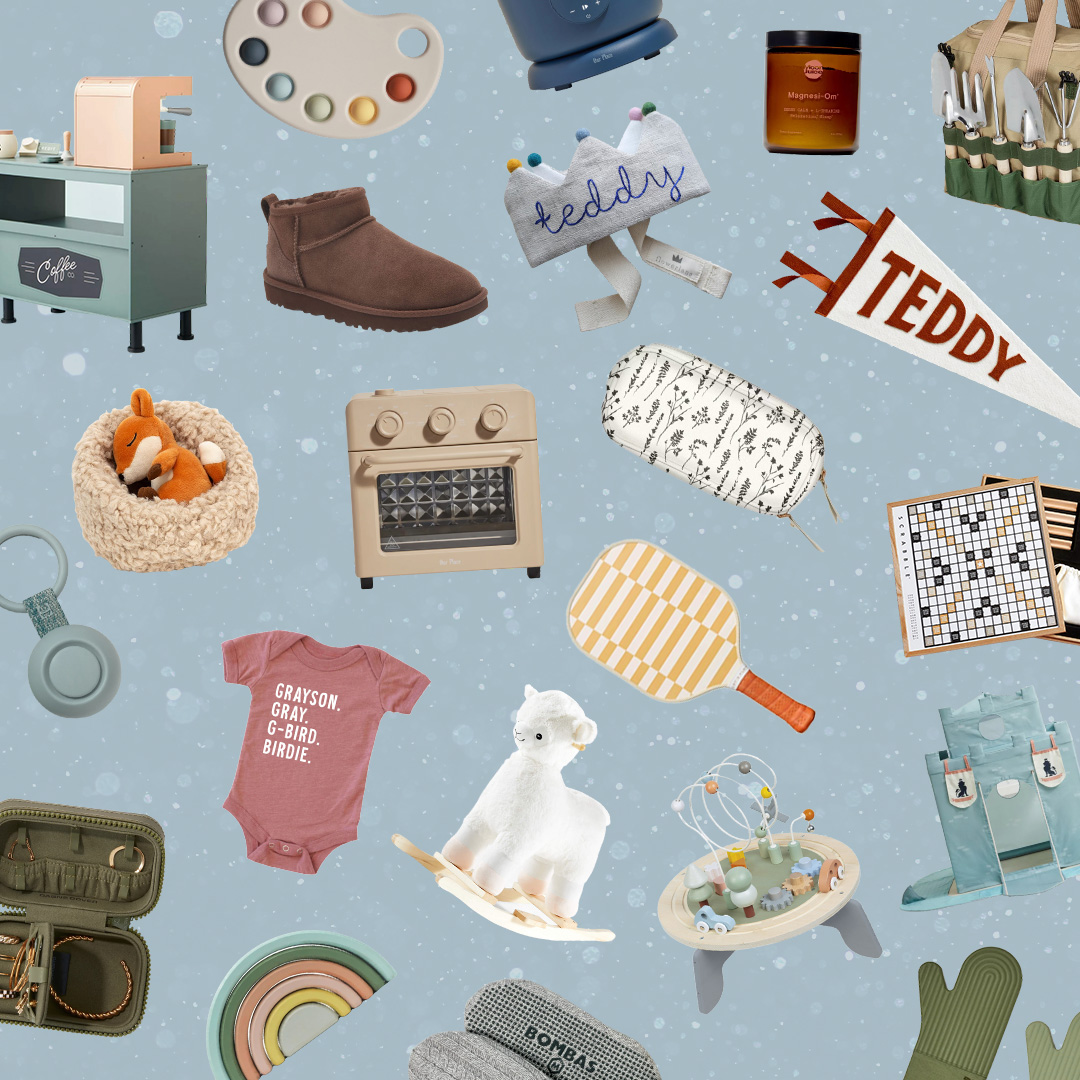 everything you need to ace holiday gifting this year 🎁
I have friends who began with the tools right away, but my naiveté after getting pregnant so easily the first time was working against me. If you've had any type of difficulty while trying to conceive, you probably remember a time when the business of baby-making took the turn from fun to functional. Starting with technology tools might feel a little cold, but starting to input your data before you're trying to get pregnant can help you better understand your cycle and your body (and can also be helpful if you're trying to avoid pregnancy.) Starting early helps the app get smarter about your cycle for better fertility predictions in the future.
We've rounded up five fertility apps with top reviews and noted some of their key highlights. Each has been used by at least one of our Everymom Editors to track periods, ovulation, and more. All basic apps are free, include a community element, and most include in-app purchases to unlock certain features. A few additional fertility app usage tips from our editors include:
Any app is only as good as the data you're entering. Each piece of data helps the app get smarter about you, so the data gets more useful the longer you use it.
The content articles help you learn things you never knew about your cycle ("and your vagina" – direct quote from our office.)
Some apps get paid based on referrals to fertility clinics and specialists or are in business with companies that profit from infertility. Be mindful if you are offered discounts or promotions through the app. If you're having trouble getting pregnant, often the best starting point is a conversation with your OBGYN.
Some apps share aggregate data from their users for research purposes and sell data for profit. Make sure you are comfortable with how your data could be used.
Flo
Flo is described as an artificial intelligence powered women's health app (versus focusing on period tracking or fertility only.) It's currently the most popular Health & Fitness app in the U.S. App Store and includes a "pregnancy mode" within the same app once you become pregnant. The app caught some heat earlier this year after it was uncovered that private user data was shared with Facebook for advertising purposes, but Flo has since updated its privacy policy.

Ratings: Apple 4.8, 400K Ratings / Google 4.9 900K Ratings / Everymom Editor Tested
Cost: 1-month subscription for $9.99 / 1-year subscription for $49.99 / Other price options available
Clue
Clue is the top-rated free period tracker and was created by the Obstetrics & Gynecology Journal. Clue takes a more straightforward tone and approach, eschewing feminine design choices for more frank and factual user experience. They have shared aggregate user data for scientific research purposes.
Ratings: Apple 4.8, 107K Ratings / Google 4.8 697K Ratings / Everymom Editor Tested
Cost: 1-month $0.99 / 1-year $9.99
Ovia
Ovia has great user experience and is very focused on pregnancy versus period-tracking only; however, it's important to know and accept that some of their funding comes from trading and selling aggregate user data. Recent news articles have questioned the ethics of the use of this data by employers. User reviews mention an excess of data collection questions.
Ratings: Apple 4.8, 14K Ratings / Google 4.8 80K Ratings / Everymom Editor Tested
Cost: Free. Employer-sponsored plans can also unlock premium features.
Fertility Friend
While not as pretty in design as the other apps we've reviewed, Fertility Friend has been in business since 1998, and while they haven't updated their website much in that time, they have focused their offering on accurate ovulation predictions in their 20+ years in business. Additionally, their funding comes from premium memberships instead of selling user data, and they are committed to user privacy.
Ratings: Apple 4.8, 1.3K Ratings / Google 4.5 13K Ratings / Everymom Editor Tested
Cost: 1-month $9.99 / 1-year $9.99
Kindara
Kindara is a majority female company based in Boulder, Colorado founded in 2011 by a couple who wanted to better understand their fertility. In addition to the fertility app, Kindara has a product called Wink, the first Bluetooth connected thermometer to make charting your temperature easier.
Ratings: Apple: 4.6, 4K Ratings / Google: 3.9, 1.1K Ratings / Everymom Editor Tested
Cost: 1-month $4.99 month / 1-year $49.99