Recently, I was spinning my toddler around in the living room, attempting to be the "fun mom," when a painful pinch in my back put a sudden stop to the spinning. It was the second incident since my 38th birthday when I felt age starting to creep into my body. Maybe you've also experienced similar moments – like when you wake up with injuries from sleeping or pinch a nerve from something simple like lifting your baby out of their crib.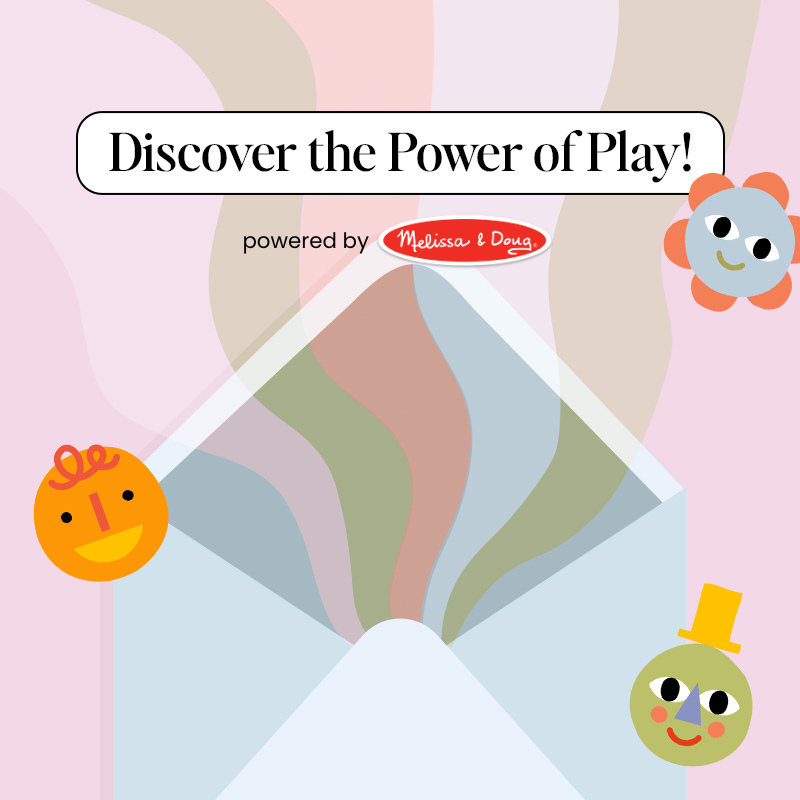 make the most out of every moment with your little one
To help my back, I decided to try some CBD balm and was amazed that it did quickly ease the pain. CBD is popping up everywhere – in mascara, in candles, in lattes – so it's hard to have NOT heard about it. But not knowing anything about it, I thought it was related to pot and had to Google "CBD" so I knew what I was actually using on my body.
As it turns out, CBD can be an incredibly useful tool in your parenting toolbox.
To learn more, I spoke with Coco Meers, CEO of Equilibria, a company founded by women for women providing awesome CBD products for female wellness (they even have a subscription box!). And, now I know even more about the benefits of using CBD in motherhood. Equilibria offers premium organic, full-spectrum CBD products, and all of their research and development in cannabis education and support focus strictly on applications of cannabis for female wellness. Basically, they know their stuff and have the lab reports to prove it.
So, I was happy to speak with an expert on the subject to answer some common questions – and address misconceptions – about CBD.
The reported benefits of CBD include being a potent anti-inflammatory, as well as helping to calm anxiety symptoms, relieve pain, and more. But what I didn't know was how the regulating properties of CBD are perfectly matched for the way our female bodies work.
With new CBD products entering the market every day, it's important to know what to look for – and look out for – when considering CBD during pregnancy, motherhood, and beyond.
Here are answers to some common questions about starting CBD for moms.
Why should mothers consider using CBD? What common struggles of motherhood can it help to address?
Beyond the inflammation and pain benefits, CBD is renowned for helping improve anxiety and sleep conditions. We juggle so much as mothers and multi-faceted women, CBD brings calm to the many overwhelming moments.
Meers shares, "CBD helps me be a more present and even-tempered mom. I find I have a longer fuse when responding to tough conversations and stressful moments (bathtime, toddler tantrums, stressful drop-off!!). Instead of escalating when they're pushing boundaries, I'm able to more calmly react and not get rattled."
Many mothers struggle with sleep, especially when getting back into a "normal" routine once infants are sleeping on their own. For many, CBD improves sleep quality and duration so mom can be her best self tomorrow.
With all that we balance as moms, CBD can be a great secret weapon to help us manage our full plates with a little more calm.
Is it legal and will it make me feel "high"?
Confession – this was the first question I googled.
Yes, it's legal in all 50 states.
No, it won't make you "high" because CBD is required to have less than 0.3% THC. A marijuana plant, on the other hand, contains more than 0.3% THC, the compound that creates the mental "high." Marijuana plants are federally illegal, with legalization growing on a state-by-state level.
CBD will often create a "relaxed" sensation, so Equilibria first recommends trying their products before bed.
How does CBD specifically benefit women?
Equilibria's mission is to "help women attain homeostasis." Remember ninth-grade biology? Yeah, me either. What I learned, though, is that "homeostasis" is the tendency toward a relatively stable equilibrium between interdependent elements. First of all, I love the term "relatively stable," especially in describing that elusive internal balance we're always trying to attain as moms. "Relatively stable" seems somehow more attainable than "balance."
If biology is your thing, you can go deeper into the science of CBD in this super informative Facebook video from Equilibria Cofounder Marcy Capron Vermillion, but here are the basics:
Our bodies naturally produce cannabinoids, including when we breastfeed! Meers says that is what helps CBD work so effectively within our bodies. "We produce our own 'endo' (as in endogenous) cannabinoids that are depleted over time and during stressful periods – as in early motherhood," Meers said. CBD includes "phytocannabinoids" (made from plants) and is effective because it mimics our endo-cannabinoids.
According to Meers, "When taken consistently, CBD works within women's bodies to boost a powerful system of receptors in our body responsible for balance and regulation. Female biochemistry is by definition cyclical — and often out of balance — which is why CBD's regulating properties are so beneficial to women."
Benefits of regular CBD use can include hormonal regulation (mood stabilization during PMS and menopause), inflammation management (menstrual cramps, endometriosis, autoimmune and other types of arthritis), and mental health support (sleep promotion, calming and centering benefits).
Every woman's body and wellness goals are different, so your CBD routine should reflect that! Finding balance can take some experimentation, which is why Equilibria assigns a Personal Dosage Specialist to every member to help guide you through one-on-one consultation and ongoing check-ins.
What CBD products are safe during pregnancy and while breastfeeding?
With little research available, we can't yet answer this question.
Understandably, pregnant and breastfeeding women are always the last group to be studied in clinical trials, so there's very little data around CBD while pregnant and nursing. It ultimately comes down to personal choice.
"CBD, when used topically, can bring incredible relief to pregnant and nursing moms," says Meers. "When rubbed on the body, CBD does not enter our bloodstream but can still bring powerful pain relief to those sore muscles and joints during pregnancy and breast-feeding. However, right now, there are more questions than answers when we talk about ingesting CBD."
The American College of Obstetricians and Gynecologists opposes any use of marijuana and its byproducts while pregnant or breastfeeding, but most of the research is focused on the negative effects of THC and not on CBD produced from industrial hemp plants.
Any industrial hemp plants, like Equilibria's organic farm-to-home CBD, must have less than 0.3% THC or they are categorized as marijuana plants.
Before beginning any CBD regimen, it's important to have a conversation with your doctor. CBD can interact with certain prescriptions, so keeping an open dialogue with your doctor is key. But, as Meers tells us, "We find that the medical community is more and more open to CBD and overall cannabis research."
What should I look for – and look out for – in CBD products?
As per FDA guidelines, CBD is not intended to diagnose, treat, cure, or prevent any disease or ailment. However, Equilibria offers the most premium organic, full-spectrum CBD from their exclusive bioscience partner in Colorado. CBD is not yet regulated by the FDA, but Equilibria is pushing for federal regulation of industrial hemp for consumer safety.
As Meers told us, "Because CBD is not yet regulated, some suppliers and brands are cutting corners and offering less expensive, less efficient, and potentially dangerous products to consumers. If CBD becomes regulated, others who are putting profit before results will be required to improve their practices." So, it's important to keep these things in mind as you're considering CBD.
Other important things to keep in mind as you're considering CBD:
Check the Source. Currently, Colorado has the strictest CBD regulations, making it the safest state to source from. Equilibria partners with an organic farm in Colorado, so the company knows the complete supply chain of their strain of CBD, down to the person who picked the flower.
Be Wary of "THC-Free." While CBD must have less than 0.3% THC, "THC-free" products are actually negative because those all-important cannabinoids need a tiny bit of THC for your body to read and react to it.
Dosing Takes Time to Learn. It can take about seven days to tell if your daily dosing is correct, and Equilibria offers Personal Dosage Specialists to help figure out your personalized dosage plan and meet your goals.
It May Cause Drowsiness. CBD is used to treat insomnia, so be warned if you are already overtired from middle-of-the-night feedings, as CBD could make you more tired.
What's next in CBD for women?
Research and more research.
According to the Mayo Clinic, the only CBD product currently approved by the Food and Drug Administration is a prescription oil called Epidiolex approved to treat two types of epilepsy.
With CBD's popularity, new research studies are being done every day, including upcoming research on CBD during pregnancy and menopause by the National Institute of Health. So, hopefully, we'll have more information in the next couple of years. Equilibria is consistently sharing the latest research, and all their product research and development efforts focus on applications of cannabis for female wellness.
One new application Equilibria is going to be launching are vaginal suppositories – the most direct route to get CBD into your bloodstream, bypassing your liver. Are you intrigued? We are too!
This post was in partnership with Equilibria, but all of the opinions within are those of The Everymom editorial board.