Top roles for TV moms have evolved and expanded since Claire Huxtable; Jill Taylor; and the mom-substitute trio Danny Tanner, Uncle Jesse, and Joey Gladstone from our youth. New shows include women handling the complexities of modern motherhood in their own unique ways—and without a laugh track.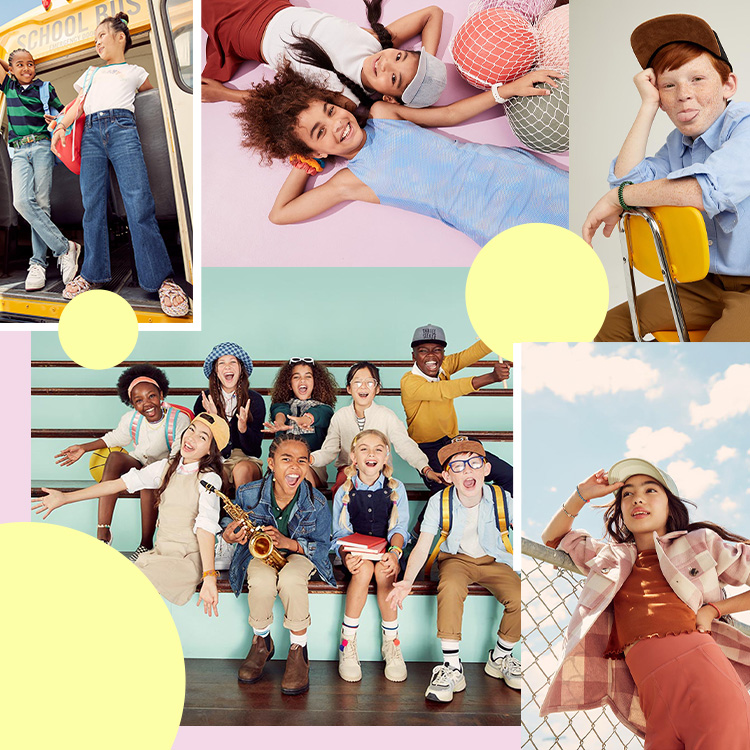 we did all the work for you—download our free printable and shop the list! 🍎✏️📚
For fun, we wanted to combine some of our favorite modern TV moms with one of our favorite personality assessments—the Enneagram. Read on to find out which TV mom you are, based on your Enneagram type. 
Type 1: Reformer – Madeline Mackenzie from Big Little Lies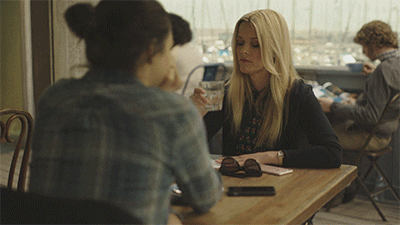 Reformers don't operate in grey areas; they have a strong sense of right and wrong. They like to have a mission or a purpose and we see that in Madeline befriending single mom, Jane. Type ones are people of instinct and passion who sometimes feel they have to justify their actions to themselves (i.e. Madeline's relationship with Joseph). Reformers have a noble drive to try to improve things but are afraid of making a mistake. Madeline takes control of the chaotic situation at the end of the first season but has a hard time as the pact starts to unravel in season two.
Part of parenting is letting go of what we can't control. Ones at their best can be wise, discerning, and inspiring once they accept certain things as they are.
Ones can count Claire Dunphy from Modern Family and Queen Elizabeth from The Crown among their fellow reformers.
Type 2: Helper – Jane Villanueva from Jane the Virgin
Twos tend to be warm-hearted, helpful, generous, and empathetic. They see love, closeness, sharing, family, and friendship as some of the best things in life.
But helper twos can sometimes tend toward people-pleasing, as we see Jane often worrying about other people and how she is perceived in the eyes of her loved ones. Twos benefit when they take care of their own needs as well as their families. For example, setting boundaries and saying no to yet another school volunteer opportunity when they're stretched too thin will be tough for twos, but worthwhile for their overall wellbeing.
Other helpers include Beth Pearson from This Is Us and Kristina Braverman from Parenthood.
Type 3: Achiever – Rainbow "Bow" Johnson from Black-ish
Bow Johnson is a strong and funny mother and a doctor who unapologetically loves her career. Like most Achievers, Bow is driven and ambitious. Like most working mothers, she's sometimes conflicted with bouts of guilt about the time spent away from her family.
As moms, threes are their kids' biggest fans, cheering them along the way, and celebrating accomplishments together. In work, threes can counter any pesky mom guilt by reframing ambition as something positive to teach their children. Plus, seeing the good in their kids as a reflection of themselves can help fuel their desire for achievements.
Other achievers include Julia Braverman-Graham from Parenthood and Kate Foster from Workin' Moms.
Type 4: Individualists – Mia Warren from Little Fires Everywhere
According to The Enneagram Institute, type fours maintain their identity by seeing themselves as different from others. Mia and her daughter Pearl have lived a transient life pursuing Mia's work as an artist. When they move to Shaker Heights, Ohio, Mia and Pearl's lives intersect with the suburban upper-class Richardson family. It's Mia's refusal to conform that ultimately puts her at odds with a fellow mom, her landlord, and employer, Elena Richardson, who grows to envy (and resent) Mia's lifestyle.
Fours are individualists and highly creative. As moms, they will revel in the unstructured and messy nature of play with young children. A watch-out for fours is they often think no one else is like them and feel they must do everything themselves, on their terms. Asking for help is hard for a four. And making mom friends may feel daunting, but new friends will be drawn to their style and their ability to stand out, rather than fit in.
Other individualist moms include Moira Rose from Schitt's Creek and Bonnie Carlson from Big Little Lies.
Type 5: Investigator – Jen Harding from Dead to Me
Fives cannot have enough information, as evidenced by Jen's vigilante antics to find the person who killed her husband. As Jen uncovers so much more about the husband she thought she knew, she develops blind spots in her growing relationship with new friend Judy, whom she met at a grief support group. Like Jen, fives can become closed off as they dive into their investigative work, with so much living inside their heads. This can cause strain in relationships as we see in Jen's interactions with her oldest son. Sometimes fives can also start to neglect their own needs during their endless quest for knowledge.
In parenting, fives may find frustration during early motherhood when all the investigating in the world may not help a baby who doesn't sleep through the night or won't take a bottle. But as their children grow, fives will love learning what's going on inside the minds of their little people, helping them stay curious about the world as they grow.
Other investigator TV moms include Dr. Jean Milburn from Sex Education and Sharon Morris from Catastrophe.
Type 6: Loyalist – Gloria Pritchett from Modern Family
Sixes are loyal and protective and can also tend towards being smothering and overbearing. We see this often in Gloria's relationship with her son Manny and as she strives comedically hard for acceptance into the Pritchett family in the early seasons.
Part of the fierce loyalty shown by sixes may be driven by their fear of abandonment. In parenthood, sixes may have more separation anxiety than their children during daycare drop-offs and may have a hard time seeing their children gain more independence (and less need for their mom). But sixes are like the tree in The Giving Tree, and their children will always know they can go home to feel cared for and loved.
Katherine Saville from A Million Little Things and Joyce Byers from Stranger Things are also loyalist type sixes.
Type 7: Enthusiast – Mindy Lahiri from The Mindy Project
Funny, colorful, energetic, and magnetic, enthusiasts are the life of the party. Like Mindy, sevens are often found sharing stories, quips, and jokes with a captive audience. With their social butterfly personalities, sevens can easily get scattered, which is why she pairs well with a sidekick like Morgan and other members of her team.
The fun and spontaneous mom may find some of the monotony of motherhood dull at times. Remember Mindy on maternity leave? Seeking out other moms to share stories and struggles with can be life-giving for sevens. Practicing gratitude and seeking joy in the small moments may help sevens feel more engaged with parenthood.
Other fun-loving enthusiast TV moms include Miriam Maisel from The Marvelous Mrs. Maisel and Lorelai Gilmore from Gilmore Girls.
Type 8: Challenger – June/Offred from The Handmaid's Tale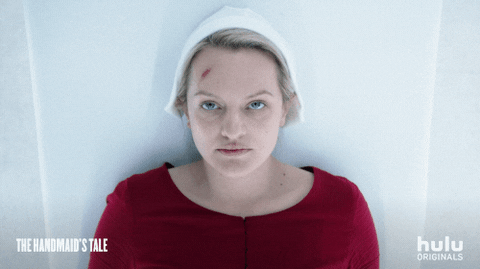 According to The Enneagram Institute, eights are extraordinarily tough and can absorb a great deal of physical punishment without complaint—sounds a lot like the life of a handmaid in Gilead. But you don't want to poke these mama bears too much. Eights have extraordinary willpower and will do anything they can to keep other people from hurting them and those they care most about.
Their endurance and persistence make them great leaders. As parents, they are protective, yet firm when it comes to discipline. Eights can grow by modeling vulnerability around their children to show them expressing emotions isn't necessarily a sign of weakness.
Other fierce challenger moms include Renata Klein from Big Little Lies and Cersei Lannister from Game of Thrones.
Type 9: Peacemaker – Pam Beasley from The Office

Yes, Pam doesn't become a mom until season six, but let's be honest: she's been mothering Michael and keeping the office running smoothly since the beginning. But the consummate peacemaker, Pam, like many nines, can sometimes default to being a doormat for other people. Conflict is tough for nines, and often they stay silent and agreeable in the hope of keeping the peace.
In motherhood, their laid back nature allows for more adaptability and unstructured play days. But their kids, like colleagues, can also push their boundaries, learning which tactics get them what they want—like annoying persistence or excessive sweetness. Nines can remember their limits show love and saying "no" to their kids isn't necessarily a bad thing.
Other peacemaker TV moms include Tami Taylor from Friday Night Lights and Marge Simpson from The Simpsons.