Society paints a very tired picture of what being a stay-at-home mom is like. She simply stays at home with her baby, and that's that. Ha!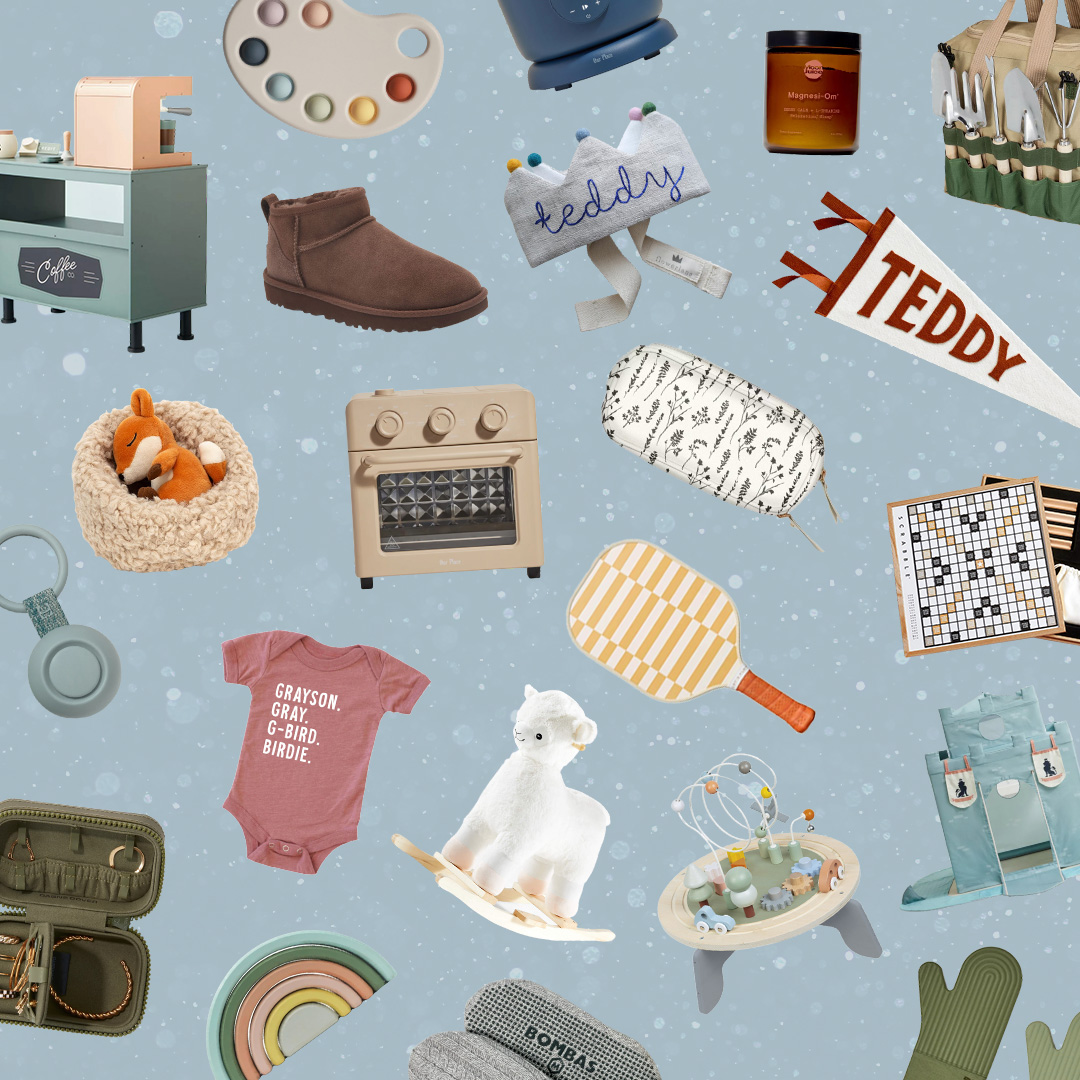 everything you need to ace holiday gifting this year 🎁
As any current or former stay-at-home mom can tell you, that couldn't be further from the truth. Being a stay-at-home mom is like any other job, albeit this one includes tiny human coworkers and oh yeah, you don't get paid.
My journey to stay-at-home motherhood started off like many things in life. I didn't really plan on it, but it sort of just happened. Though it was a role I didn't necessarily plan for, I dove into it with full force and embraced my new motherhood reality.  
Like anything new, it was great — at first. I went all-in on this new mommy role, holding my baby round the clock, nursing her for hours, and (mostly) happily waking up to tend to my baby all while Googling all things baby-related and acting like a typical overprotective first-time mom.  It was exhausting and consuming but also thrilling and wonderful. And honestly, not having an office to go to or have any place to be was kind of nice.
However, as my daughter and her needs grew and the sweet and sleepy newborn days were long behind us, things started to shift for me. You see, being home with a 3-month-old baby and being home with a 1.5 or 2-year-old toddler are a night and day difference. And this doesn't even account for those who are at home with multiple kiddos.
The mental and physical energy needed to keep up with a toddler (and a very opinionated one at that) along with the demands of maintaining a home was starting to wear on me. I felt like many of the hallmarks of stay-at-home motherhood like cooking healthy dinners and keeping a lovely, clean home were just not my forte. I struggled to keep up.
And the pressure of keeping up with activities was overwhelming (because you've got to keep those kiddos engaged and learning right?!). I had friends who bounced from activity to activity with their kids while I considered a trip to the grocery store as a huge success. I felt truly consumed by the expectations. Whether these expectations were self-imposed or not, I still felt like I was failing at a job that was supposed to come naturally.
It didn't help that I constantly felt the need to justify my stay-at-home mom status to other people. While I loved being home with my baby and watching her develop and grow, I also felt like I had to apologize for my role.
I'd often get comments about how I'm just a mom and how nice it must be to be home with my daughter (as if I only sat around all day eating bon-bons). The internal dialogue in my head would go back and forth between being super proud of my new mom title and also ashamed and worried that the clock was ticking on my return to the full-time working world.
While I enjoyed being front and center for my daughter's early life, I also missed so much about the working world. I missed interacting with adults, having goals that didn't involve laundry or dinner, and using the professional skills I'd attained over the course of my career.
Eventually, I ended up going back to work part-time, and it was honestly the best thing for me. I still had significant time with my daughter but also had the opportunity to use the other side of me that had been dormant for the past 18 months. I'd return from the office missing my baby but also with the necessary energy to simply be with her and enjoy her. I cherished our time together instead of counting down until bedtime.
The change in me was immediate and palpable.
It wasn't until I went back to office life full-time a few months after that it really hit me. I really liked working outside the home. Actually, I loved it.
Though it presented its own set of challenges from juggling childcare and timing traffic, it felt thrilling to feel a little bit like the woman I was before my daughter was born.  I realized that the full-time stay-at-home mom gig was not fulfilling me in a way that I specifically needed.
At the end of the day, being a stay-at-home mom is very much a job – a complicated, sometimes frustrating but also beautiful job of raising children that is often overlooked for the incredibly difficult and draining work that it is.
For me, working outside the home helped me feel like a better mom and wife. I enjoy being able to financially contribute to our household, which is something that I was unable to do while being home. I enjoy having time to flex my professional muscles and use the knowledge and experience I'd spent 10 years honing. I also enjoy having an identity outside of my mom title.
Looking back on my transition, I wouldn't change a thing.
In my case, I needed to experience both realities to recognize which one is a better fit for me. And I realize that as my family situation changes, I might alter my views once again. This is all OK.
Every mother and family is different.
For some, stay-at-home motherhood is a calling that they love. For others, working outside the home provides a great balance. And more often still, one may wish she could be in the other's shoes.  
However, the thing that unites us all is the love we have for our children and how we try our best for them each day. Whatever your path may be, don't apologize for it.
I may not have liked being a stay-at-home mom, but I do love being a mom. And, I'm so grateful to have found the road that works for my family and me.