Spring has sprung! The grass is getting greener, the sun is staying out longer and soon we'll all be sporting our favorite sandals instead of bulky winter boots. In addition to changing over our wardrobes, this is usually the time when we love to give our homes a bit of a revitalizing too. Sure, a good deep cleaning is always a part of the springtime ritual, but there are some other things that are useful for clearing away the winter cobwebs. Here are our tips for transitioning your home for the new season.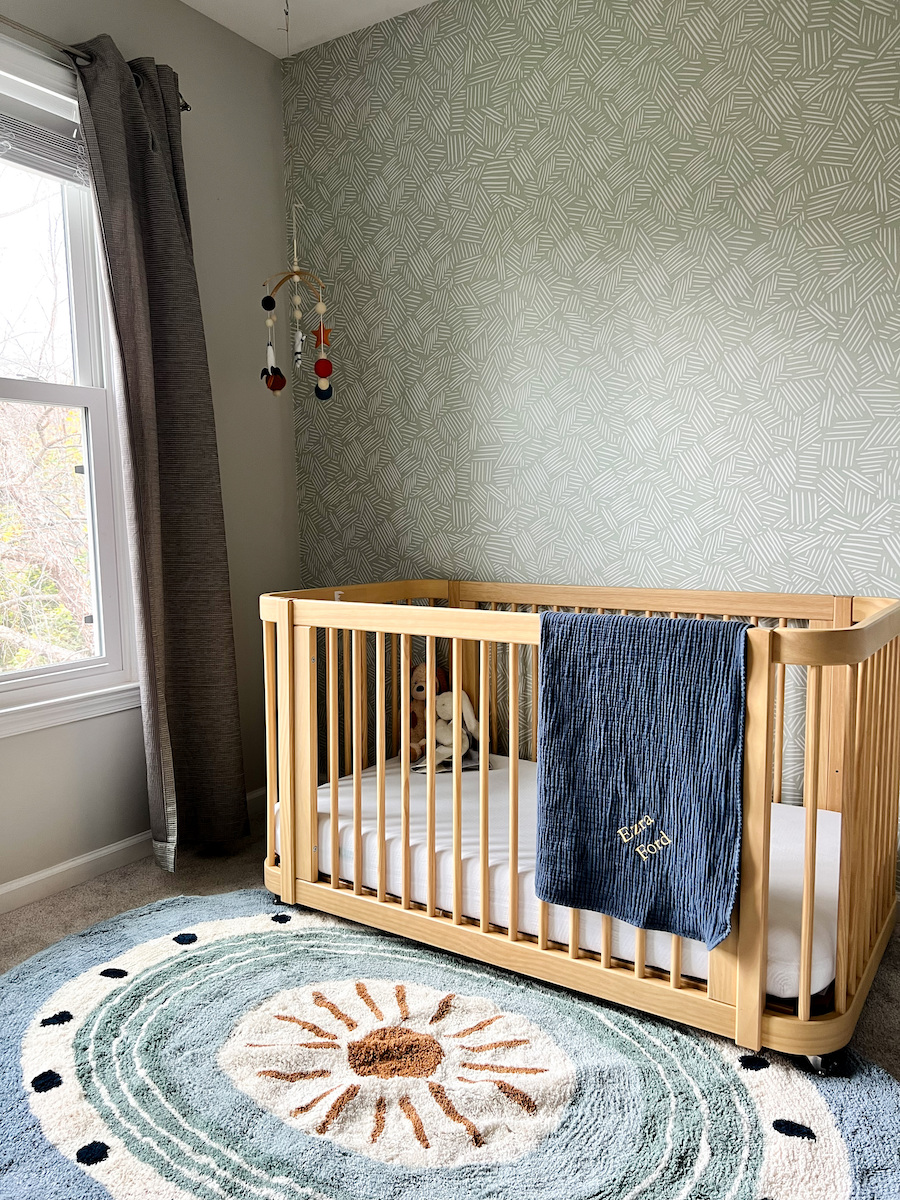 editor-favorite crib brand Nestig just released gorgeous new wallpapers that will easily transform any space 😍
1. Do Some Spring Cleaning… and Decluttering
With Marie Kondo trending big time, this is the perfect season to tackle all that spring cleaning AND decluttering. One past post that might still be useful is this one with our trips to decluttering your space. If you haven't tackled the back of that closet or your pantry yet, spring is the perfect time to spend a Sunday doing some purging and deeper cleaning. You'll be amazed how much better you feel and your home will shine and feel completely refreshed!
2. Add a Colorful Print Or Two
Art prints are a relatively easy change to make throughout the seasons, especially if you love to DIY your own prints or have some easy printable options that don't cost a fortune. This season, opt for some color or something that brings warmer weather to mind — like a trip to the beach, for instance! Pastels are not only trending, but are the perfect tints to incorporate into your artwork in the spring.
3. Find Some Pastel Accents
Further to adding artwork, take a look at your accessories — kitchen gadgets, pillows, hand towels, etc. We love pulling out some different pillow covers in soft blushes or minty greens. You can get a great kitchen product that you can leave out on display, amping up that kitchen styling! A few accessory swaps on your open shelves, couches, and coffee tables will help to give your space new life in the spring.
4. Choose Lighter Fabrics and Textures
In spring, stow away the chunky knits, big cozy blankets, and faux furs in favor of some lighter options. Bed linens are typically an area that most people change over once the warmer weather hits (need bed styling tips? Head here!). Grab a lightweight duvet and a breathable cover, or even a simple coverlet in a blush, ochre, or sage green color. We get a lot of joy when our homes feel airy and open and changing the textures (pillows, throws, rugs, etc) in the space makes a big difference.
5. Inject Some Greenery
It's true we should have greenery throughout our homes the whole year round! It's great for air quality while helping to brighten our spaces in the drab winter months. But spring is when we should really gravitate to more greenery to emphasize the change of season even more. Not a green thumb? Stick to succulents, snake plants, or rubber plants that are easier to maintain!
READ: The Best Affordable Fake Plants for Those of Us Who Just Can't with Watering
6. Grab a New Vase for Seasonal Arrangements
Fresh flowers or simple grocery store cut greens may be the easiest way to refresh a home in spring. But think about the vase too! It can be a fun way to add a pop of color!
7. Unpack the Spring Table Linens
Typically we host more meals when the weather is warm… BBQ anyone? And having a spring-inspired table is so much fun and a beautiful addition to any meal. Add in a pretty runner or spring-inspired napkins to brighten up the setting.
8. Source Out Some New Scents
In spring, we prefer lighter scents that have more fruitiness to them or colored candles in a spring-inspired palette. Pack away the wintery scents for next year and open the windows to let the outside air in and rid the house of all that winter stuffiness.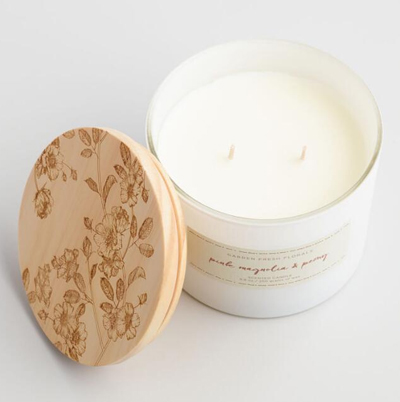 What's your favorite way to transition your home for spring?! We'd love to hear in the comments below!