With springtime approaching fast, this time of year is generally everyone's cue to switch something up in order to embrace the changing of the seasons. Prior to having kids, the changes in seasonal decor in my home generally fell into two categories: fall/winter and spring/summer. But there's just something about having little ones in the house that can make even the least Pinterest-y of moms want to switch it up for all the holidays and occasions in between—and Easter decor is no exception.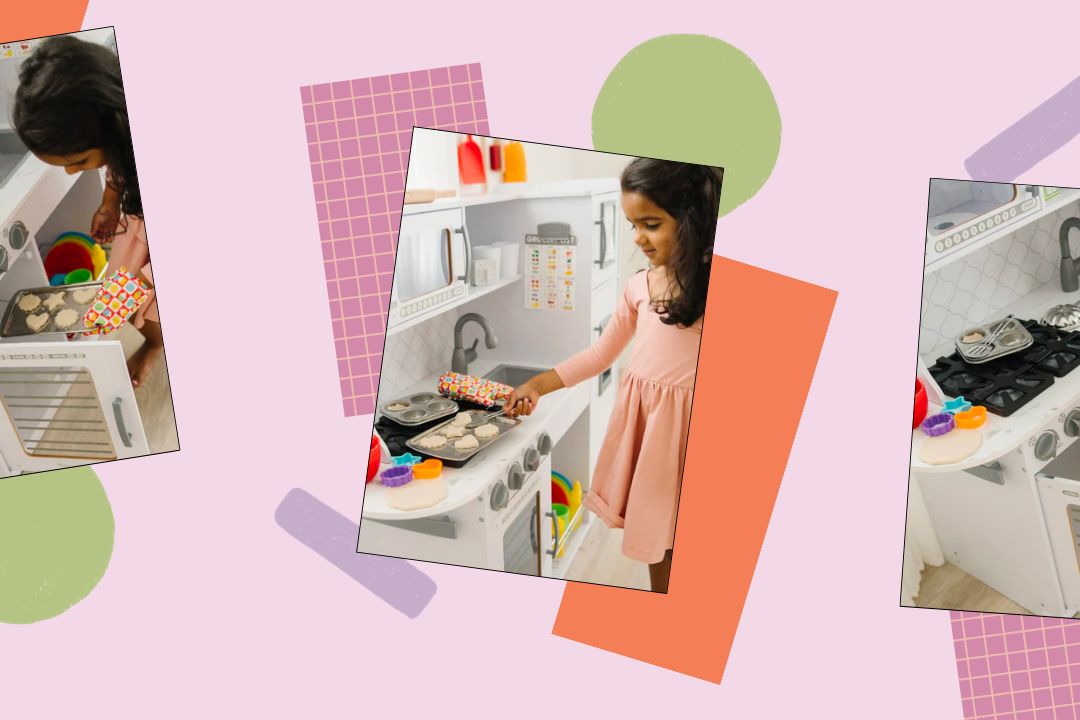 Get rid of the winter blues and capture the magic of a new season by upgrading your living space with spring and Easter-related pieces. Easter is an especially fun occasion to decorate for, as decor tends to be light, playful, and fun—perfect for the kiddos to enjoy as well. With the right items, you can easily use Easter as an excuse to curate a chic springtime look that you and your family will love.
If you love pastels, florals, and cute little animals, we know you won't be able to resist adding a few of these items to your cart. Start this season in style and check out some of our favorite Easter decor to brighten up your home below.
Front Porch Decor
If you're looking to brighten up your front porch this spring, keep on scrolling! From floral wreaths to Easter-themed doormats, we have curated a list of all of our must-have outdoor decor that will surely capture the eyes of your guests.
Kitchen Accessories
Add a touch of spring in your home by incorporating pastel linens and Easter-themed dinnerware into your kitchen. Whether you're planning to host or whipping up something delicious in the kitchen, we found just the pieces you need to achieve that effortless springtime look.
Decor Accents
One of the easiest ways to welcome this new season into your home is by swapping out a few decorative items with spring statement pieces. The best thing about springtime is that you can get away with some fun color and pattern to mix up a mostly neutral space. Freshen up your living space with these playful picks.
Throw Pillows and Blankets
Just because we're saying goodbye to winter doesn't mean we have to get rid of all the things that make our homes comfy and cozy. By simply swapping out your throw pillows and blankets with some Easter and spring-themed options, you can elevate your living space without sacrificing coziness.