Every year, I go into the winter months fully aware of how much I despise the cold weather, and yet, every year I am convinced that it's the saddest, coldest winter yet. But we're finally on the tail-end of my least favorite season of the year, and that means that spring is just around the corner (I am going to pretend it's not snowing as I type this).
If it can't be spring weather quite yet, I can bring myself some joy by planning outfits for the new season, shopping for pastels and florals, and dreaming of the days I don't have to bundle up in a parka and boots to go outside—and putting together this year's spring capsule wardrobe allowed me to do just that.
Spring is a transitional season, so it can be very difficult to figure out what to wear. We want to take some of that extra thought and work off of your already-full plate, so we put together the ultimate budget-friendly and mom-approved capsule wardrobe for the spring season. This capsule has everything from lightweight knits to delicate florals to pastel colors—and there's an outfit for every occasion, whether that be picking up your LOs from school or getting brunch with the girls.
Check out The Everymom's 2022 Budget-Friendly Spring Capsule Wardrobe below:
Shop the Capsule
How to Style the Capsule
For a day of running errands…
For brunch with the girls…
For playing at the park with the kids…
For a lunch date…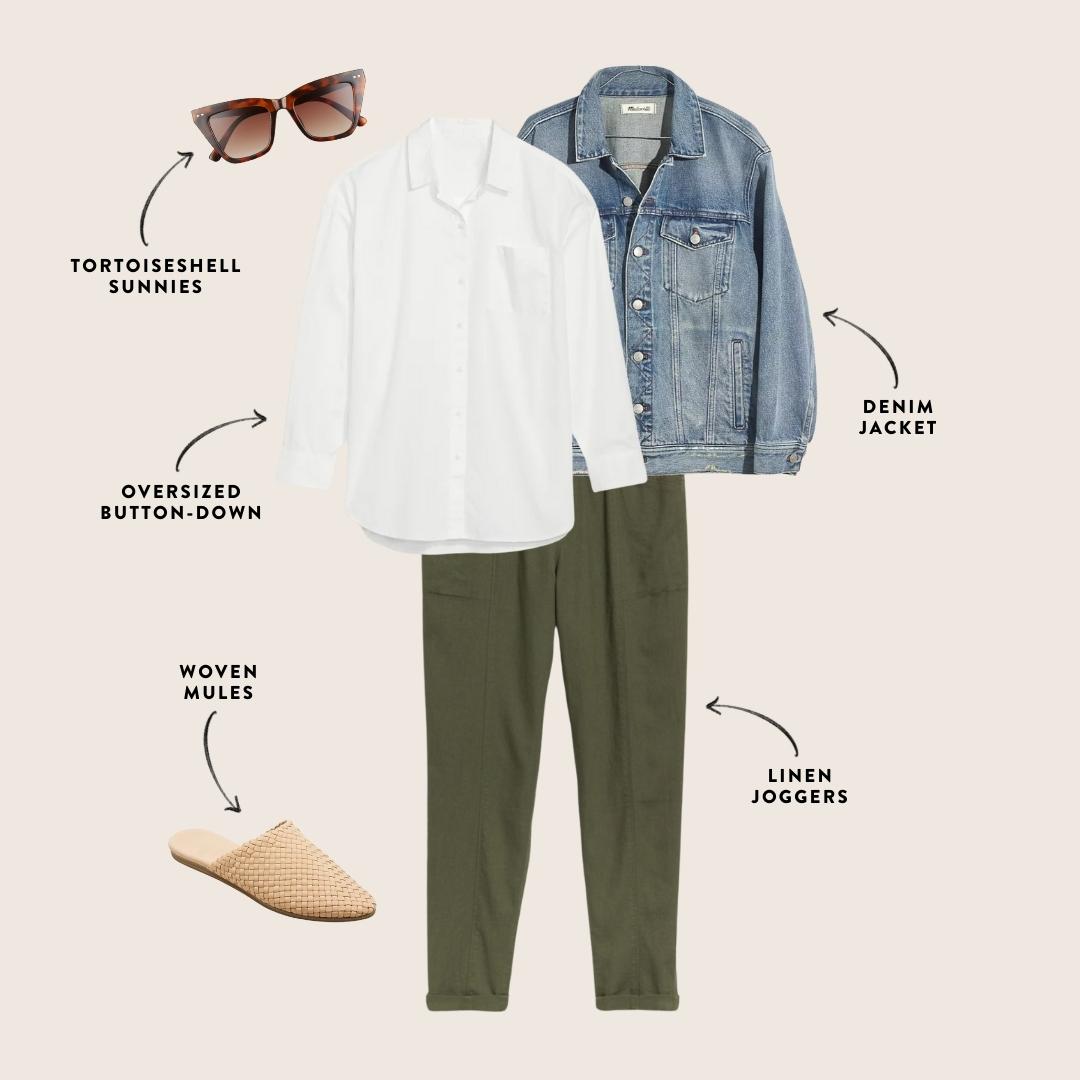 For a family picnic…
For a backyard party…
For school pick-up and drop-off…
For weekend activities with the kids…