Move over, kiddos! Halloween isn't just for the little ones. Every now and then it can be fun to get dressed up right alongside your kids. If this isn't something you planned for this year (because, let's face it, sometimes we don't even have time to think, let alone plan a costume), don't fret. There are tons of costume ideas that are as easy to put together as waving a magic wand.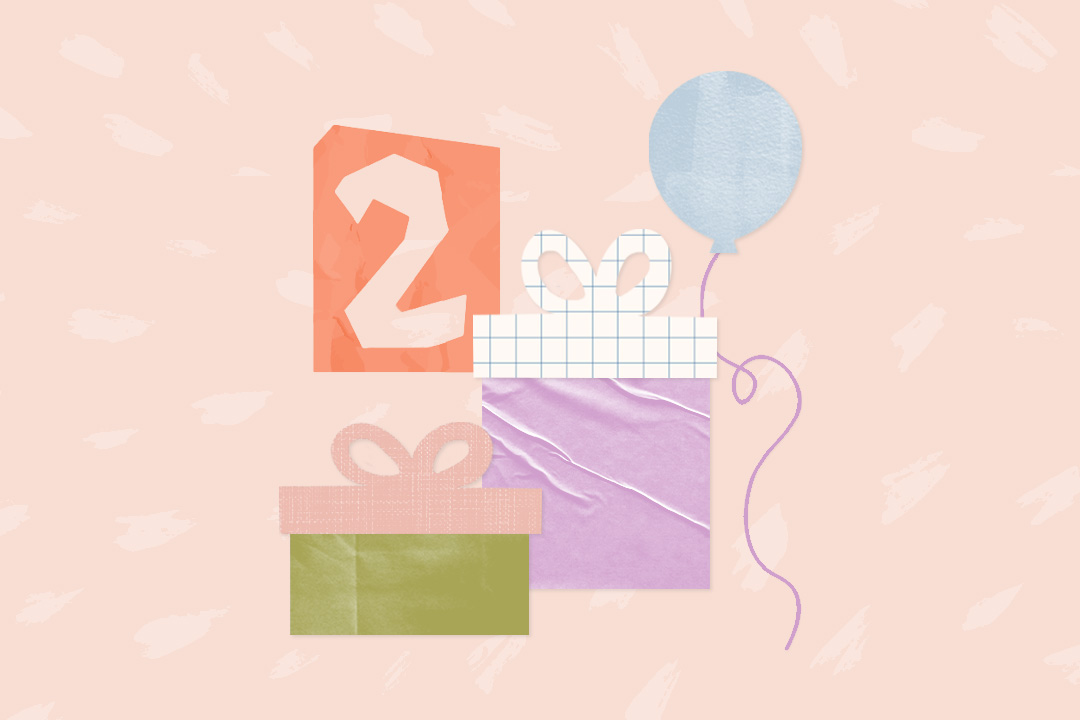 a LO in your life will love these! 🎁
Get creative this year with some of the most simple and fun costumes that you still have time to pull off before the big day. As an added bonus, a lot of costumes can be put together with what you've already got hanging in your closet! If you need a little inspiration, look no further. Here's our list of the very best last-minute Halloween costumes you can throw together before the holiday.
1. Morticia Addams
Everyone has a long black dress in their closet. Simply grab yours, part you hair in the middle, and swipe on a red lip for a look that's both spooky and chic.
2. Holly Golightly, Breakfast at Tiffany's
Another simple black dress idea: channel your inner Audrey Hepburn with a black sheath dress, a bun, and black sunglasses. Then, just add some costume jewelry and a tiara (it's okay to borrow from your daughter!).
3. Maleficent
This option is perfect if your family is going the Disney route. All you really need is an all black outfit, a fun makeup look, and a set of horns—which you can grab on Amazon Prime or DIY.
4. Dude with Sign
With eight million followers on Instagram, @dudewithsign is sure to be a crowd-pleaser—and it's also one of the easiest on this list. Simply write your cheeky message on a piece of cardboard and throw on a pair of sunglasses.
5. Mia Thermopolis, The Princess Diaries
The Princess of Genovia is having a serious moment for Halloween 2022, and for good reason. This costume is easy, comfy, and cute. You can go the classic route with a school uniform look (plaid skirts and button-ups are in abundance at thrift stores), or you can go for the movie poster look with a tiara, '90s sunglasses, and over-ear headphones.
6. Bonnie and Clyde
Headed to a Halloween party and need a last-minute couples costume? This one is easy to pull together with items from your closet. Using the 1967 movie as inspiration, grab a fitted sweater, a pencil skirt, a silk scarf, and finish the look with a beret.
7. Pirate
This one is simple: Just pull anything out of your closet that looks like Keira Knightley's character might wear it, have fun with layering, and pull it all together with gold jewelry.
8. Disco Cowgirl
Looking for something a little more on-trend? A glittery skirt and colorful cowboy hat paired with any Western-style boots and a plain top will have you ready to do some dancing.
9. Miss Congeniality
Whether you have an old prom dress or want to challenge yourself at the thrift store, this costume is so fun to pull together. Pair your pink gown with a tiara and sash (bonus points if you DIY it to match the movie poster), and you're basically Sandra Bullock.
10. Damian, Mean Girls
If your number one priority this year is comfort and warmth, this costume is perfect for you. Just grab any blue hoodie and sunglasses, and people will definitely get the reference. If you want to be extra, make yourself a sign that says: "She doesn't even go here!"
11. Alice Chambers, Don't Worry Darling
Perhaps the most timely costume on this list, dressing up as Alice from Don't Worry Darling is a great way to capitalize on a major pop culture moment—and all you need is a white dress and some fake blood.
12. Black Cat
This costume is never going anywhere. It's insanely easy, cute for trick-or-treating with kids, and you can put your own unique spin on it. Just throw on an all-black outfit and a pair of cat ears.
13. Jackie, That '70s Show
With so many current trends reflecting 1970s style, you surely have something in your closet that works for a Jackie costume. You can also encourage your partner, family, or friends to dress up as other members of the cast.
14. Alice in Wonderland
All you need for this one is any light blue dress, a black headband, and white tights. This is another great option if your family loves Disney, and you can also have them dress up as other characters.
15. Men in Black
If you're going for laughs, borrow a suit from your partner, order some inflatable aliens from Amazon Prime, and go as the Men in Black.
16. Basketball Player
Here's a great option for all of the sports-loving families out there. Throw on a jersey and basketball shorts, and you've got a cute costume that's insanely comfortable.
17. Penny Lane, Almost Famous
Halloween meets fashion in Kate Hudson's look from Almost Famous. All you need is a band T-shirt, a fur jacket, jeans, and her iconic sunglasses.
18. Sandy, Grease
Do you have a pair of faux leather leggings? Pair them with an off-the-shoulder top and red heels, and you've got a Sandy from Grease costume.
19. Beth Dutton, Yellowstone
There are a couple of different routes you can go with this one: Beth's iconic leopard coat, or anything Wyoming-esque. You can also recruit any man in your life to dress up as Rip.
View this post on Instagram
20. Mary Poppins
Pair any white button-up shirt with a black skirt, and add some flowers to a bowler hat for this iconic yet easy costume.
for babies, toddlers, and kids!