Like so many Swifties who missed out on the Eras Tour presale, I pinned my wishes and hopes for Taylor Swift tickets on a last minute connection, a friend of a friend, or a lucky call into a radio station sweepstakes. I did not expect my husband to come through with two tickets to her additional show in Detroit—on my birthday, no less! With tickets in hand, a hotel room (and babysitter) booked, I'm onto my next to-do: Scour the internet for the best Taylor Swift Eras Tour outfits, so I can find something to wear myself.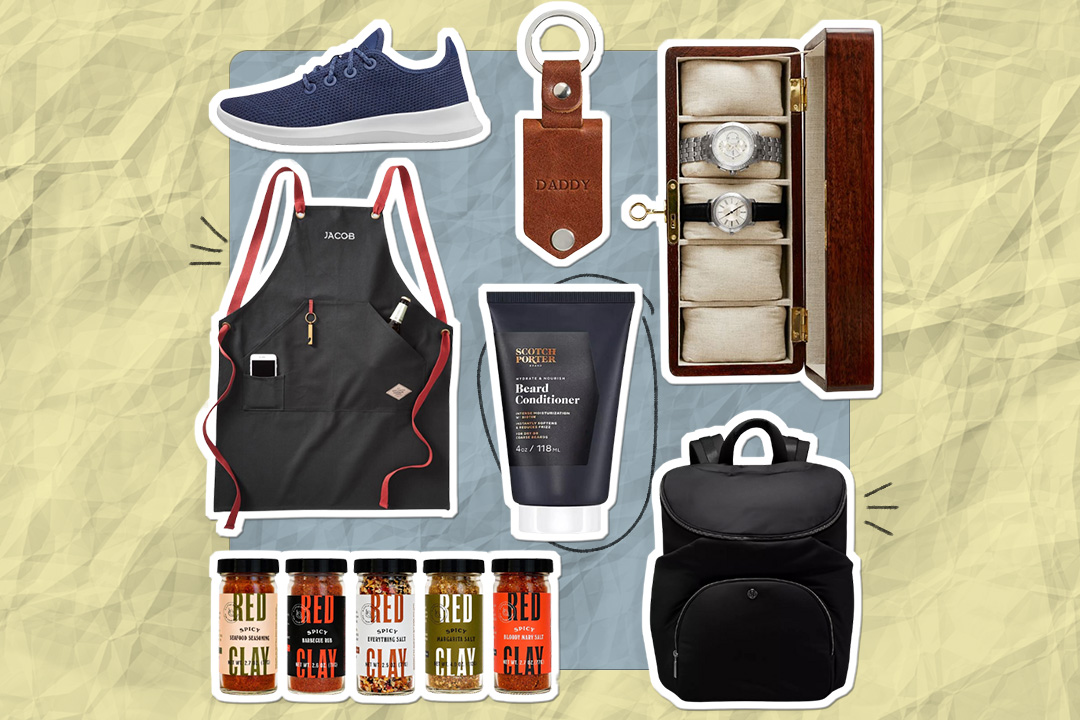 june 18 is coming up fast — have you started shopping yet? 😎
But what do I wear as a 40-something mom emerging for my first concert in years? Of course, I fully support anyone wearing whatever makes them feel confident, cute, and comfortable—but for me, most of the glittery mini dresses, corsets, and crop tops in the "Taylor Swift Eras Tour outfits" side of TikTok would make me feel none of the above. So here's where I turn to our fashion editors, who have found some of the cutest concert-worthy Eras pieces for moms—whether in your breastfeeding-mom-, toddler-mom-, or my-tween-daughter-wishes-she-could-come-too-mom Era. We've even broken it down by album, meaning there's something for every taste and personal style.
Taylor Swift (Debut)
We all know it, we love it, how could we forget it? This iconic debut album introduced us to a curly-haired country girl best known known for her boots, frill, sundresses, and guitar. Pay tribute to this nostalgic Taylor era by dressing yourself up with these laidback and Western-inspired outfit choices, capturing her youthful roots.
Fearless
Our take on Taylor's Fearless era is the perfect crossover between her country ties and her love for romance and sequins (lots and lots of sequins). Take it upon yourself to mix and match your Fearless-inspired outfit by styling a pair of cowboy boots with a fluffy mini dress. However you choose to style these picks, you'll get to rock the best of Taylor's country roots.
Speak Now
Speak Now is hands down one of our all-time favorite T-Swift albums. From the classic purple dress to the the iconic '13' on her hand, this album is symbolic of her shift in music and wardrobe choices. Dressing up for this era is the ultimate excuse to deck yourself out in a purple monochromatic look while singing "Enchanted" at the top of your lungs.
Red
Ah, Red. The album that took the world by storm. This era will forever remind us of fall, Ray-Ban Wayfarers, winged eyeliner, and of course, every shade of red. Embody Taylor's vintage-inspired retro look for this album by pairing a striped T-shirt with some high-waisted bottoms—and duh, a classic red lip.
1989
Imagine this: You just moved to New York, newly single and ready to mingle, with your wardrobe consisting of matching sets, pops of color, and a touch of glitter. This is exactly what we picture when we think of Taylor Swift's 1989 album (that will never go out of style). Channel your best city-chic vibe with our favorite picks for the 1989 era.
Reputation
Are you "…Ready For It?" Here's to the concert-goers that aren't afraid to step outside of their comfort zone. The entire Reputation era will always be remembered as one of Taylor's biggest comebacks. With grunge-y and mysterious music videos and no shortage of snake symbolism, this album represents what it means to embrace your inner dark side.
Lover
For her 2019 album, Lover, Taylor transformed into the exact opposite of her previous era (in the best way possible). She wanted all the glitter, sequins, butterflies, and pastels… and that is exactly what she got. If you're looking to embrace a soft, feminine side, then our choices for the Lover era will not disappoint.
Folklore and Evermore
Sister albums Folklore and Evermore are often referred to as the ultimate "comfort" albums. Encapsulating everything it means to be boho, minimal, and cozy, these outfit picks are great for those who are wanting to be on-theme while also feeling comfortable. The best part? These choices can definitely be worn again after the concert. And if you do want to mix it up, we even found the perfect "mirrorball"-inspired jumpsuit.
Midnights
Last but not least, Taylor's latest masterpiece, Midnights, is serving a mixture of her most loved albums. It's the perfect combination of retro-glam, dreamy, and feminine. Let's not forget, it wouldn't be in true Taylor style if sequins and glitter were not involved. Accessorize your heart out and get ready to sparkle with these Midnights-inspired picks, and don't forget to dance the night away.
More of Our Favorite Eras Tour Picks
There's no such thing as too many outfit options. In case you were looking for more clothing inspiration or possible outfit backups—we got you covered. We couldn't help ourselves and picked out a few more T-Swift accessories and clothing items, so that you didn't have to. Go on, add these items to your cart—we know you'll love them!