If you love Halloween, there's no better time to enjoy the fall holiday than when you're pregnant. There's the candy, the cooler temperatures (depending on where you live, of course), and the opportunity to get wildly creative with pregnant Halloween costumes.
While dressing your bump on a daily basis can sometimes feel like a challenge (looking at you, third trimester), your new shape opens a whole new world of possibilities when it comes to Halloween costumes. From classic pregnant costumes like an avocado to new ideas you haven't seen before, there are plenty of cute and creative looks to choose from this year.
In need of some inspiration? Keep reading for 15 pregnant Halloween costumes that will help you embrace both your changing form and your love for the most spooktacular day of the year.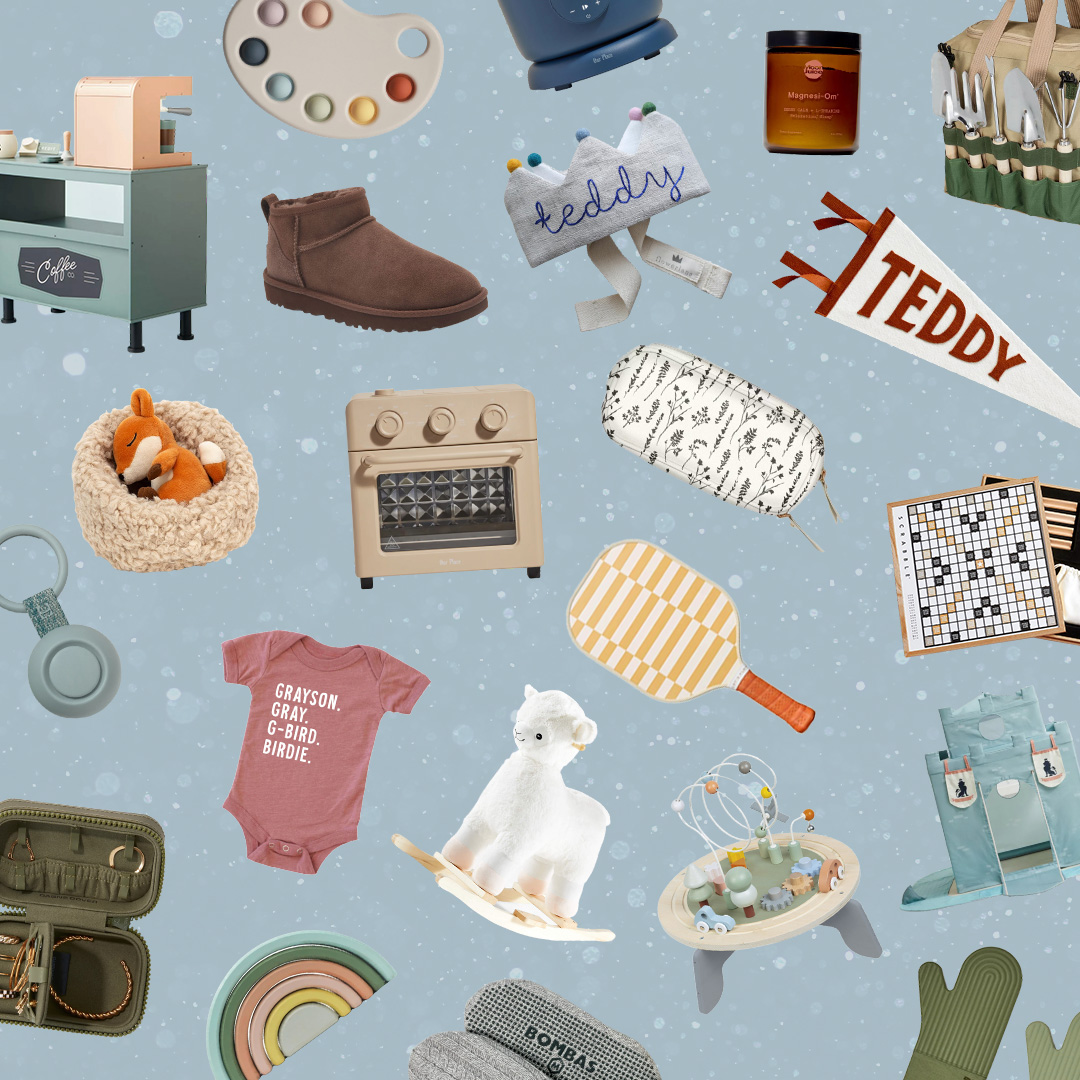 everything you need to ace holiday gifting this year 🎁
1. Winnie-the-Pooh
It doesn't get much cuter than Winnie-the-Pooh. Except, of course, a pregnant mama version of Winnie-the-Pooh. Embody everyone's favorite teddy bear with a knit yellow dress, a red tee, and a DIY "hunny" pot.
2. Mother Earth
Was there ever a better time to dress up as Mother Earth? Use body paint to decorate your bump as our home planet or, if you're feeling really creative, look for globe-printed fabric to attach to a maxi skirt. Encourage other family members to join in as astronauts!
3. Baseball Fanatic
Show off your team spirit with apparel from your favorite baseball team and some body paint. Affordable and easy to put together—now that's a home run.
4. Spaghetti and Meatballs
This adorable play on words is almost too cute to handle. While the "Prego" sauce jar idea works just fine as a standalone, it's even better if you can get additional family members to join in as your accompanying chef, and a plate of spaghetti and meatballs.
5. The Handmaid's Tale
If dystopian fiction is your cup of tea, then go all in by dressing up as June from The Handmaid's Tale. A red cape and a white bonnet are clear costume identifiers.
6. Gumball Machine
Grab a white maternity tee and ready your hot glue gun. This costume is just as fun to craft together as it is to wear. Complete the ensemble with a red skirt and hat.
7. Juno
Pay tribute to everyone's favorite indie film by pulling a skirt over your maternity jeans and donning a striped tee. If you have a gym-short-wearing Paulie Bleeker to your Juno (or the cheese to your macaroni, as she would say), even better!
8. Ursula
Channel your inner sea witch with a black body-con dress and a white wig. With so many accompanying characters, this Little Mermaid costume theme is perfect for large families (especially those with a princess fanatic in the house!).
9. Woodland Gnome
Gnome costumes all over the internet. Why? Because they're so versatile! Cater the outfit to your pregnant form with a stretchy dress or maternity leggings. Add your favorite pair of boots and have fun incorporating accessories such as a felt hat and a belt.
10. Kangaroo
It's hard to look at this sweet costume and not smile. With a little pre-planning, this idea is easy to pull together. Shop ahead for a baby wrap in a neutral color and a small kangaroo plush. Trust us, you'll want that baby wrap in the weeks to come!
11. Avocado
Who knew that a pregnancy bump could double as an avocado pit? All it takes is some cardboard, paint, and a little creativity.
12. Deviled Egg
Cute, punny, and affordable. We call that a win, win, win.
13. Snowman
A white maternity tee, a scarf, and some black pom-poms are all it takes to transform your pregnant self into an adorable snowman.
14. Disco Ball
Into glitz and glam? Pick up some sequined fabric at your local craft store to turn your bump into a disco ball. Groovy!
15. Skeleton
If you're going for spooky-cute, then you can't go wrong with a traditional skeleton costume. Baby skeleton adds a fun twist to the look.