We at The Everymom love Halloween. Maybe it's because the holiday sparks a little creativity in all of us—from pulling together the perfect fall recipe roundup to adding a little festive fall home decor. Plus, we love planning out costumes for our babies and kids. Some of our editors have even been dreaming up Halloween costume ideas for their babies since they were in utero.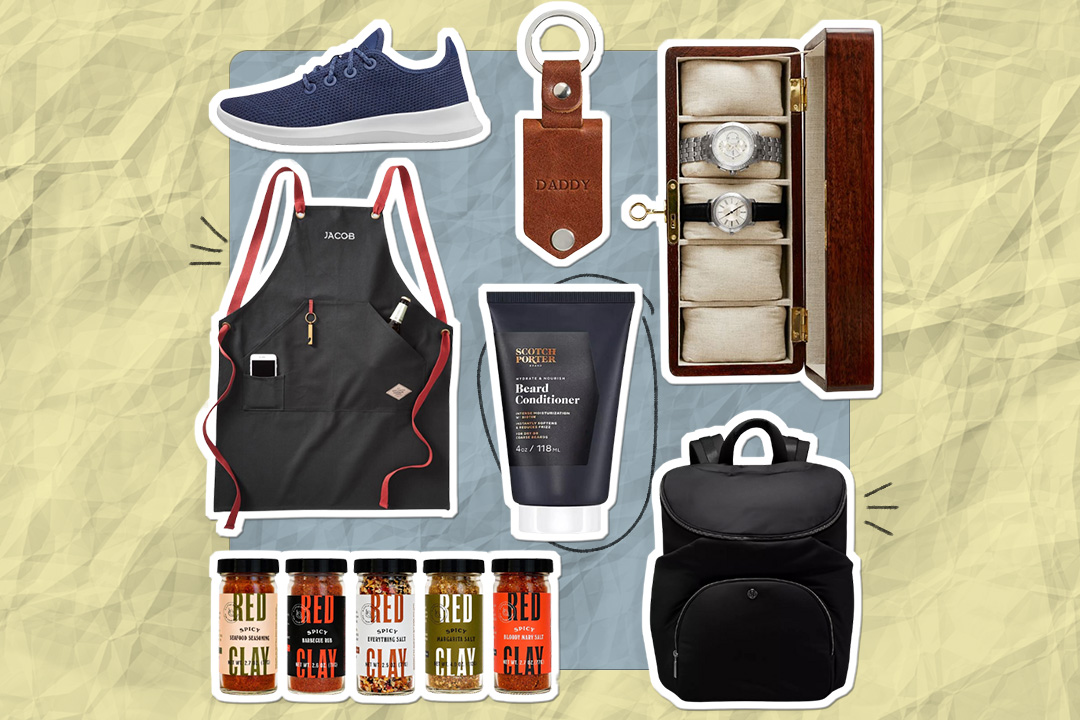 june 18 is coming up fast — have you started shopping yet? 😎
Other editors with older kids were just lamenting about how our youngest children now insist on picking out who or what they are going to be for Halloween. While it's fun to see what they come up with, we're secretly still hoping a coordinated family Halloween costume isn't off the table—and this roundup is a great place to start for some inspiration.
We pulled together a ton of creative family Halloween costume ideas (with adorable inspo photos!) that include throwback movie references, recent pop culture ideas, and some staple classics. Plus, we did the legwork to find costume options that are both affordable and cute. We hope this list sparks some fun Halloween family costume ideas for your crew—check them out below!
1. Under the Sea
The ocean opens up so many possibilities for family costumes—including pets! Plus, with the recent release of Disney's live-action The Little Mermaid trailer, this is sure to be a 2022 hit costume.
2. Harry Potter
It's been more than 20 years since the original books came out, and Harry Potter costumes are still going strong, especially now that some of the original fans are having kids of their own.
Etsy | Chinguliscreations
3. The Greatest Showman 
The circus theme gives so many costume options for your family. You'll need a ringleader, but the bearded lady, trapeze artist, strongest man (or woman), performing elephants, lions (perfect pet costume?), and more are all other fun ideas for the rest of the family.
4. Classic Halloween
One Halloween, I was nine months pregnant and went as The Great Pumpkin by taping a black-construction-paper-crafted-Jack-O'-Lantern face to an orange T-shirt. It wasn't perfect, but it was quick and easy, just like many other classic Halloween options like black cats, bats, ghosts, witches, and skeletons.
5. Star Wars
With so many characters to choose from—from the original Star Wars movies to the Mandalorian series on Disney+—you can find a costume everyone in the family is excited about.
Amazon
sizes for babies and toddlers
6.

Paw Patrol
Little ones looove Paw Patrol, so why not dress up like your kids' favorite TV characters and channel Marshall, Chase, Skye, Rubble, Ryder, and even Mayor Humdinger with a fun family Halloween costume this year?!
7.

Disney Villains
Whether your kids are fans of The Descendants movies or like to be "the bad guys"—think Cruella de Vil, Ursula, Jafar, and more—this could be a fun family costume!
8. A League of Their Own
This is on my family Halloween costume bucket list, if only I can get my girls to dress in the Rockford Peaches costumes with me one day. I'd love to make my husband be Stillwell Angel or borrow my little nephew (and give him a chocolate bar) to make the costume complete.
The Wishing Elephant
sizes 2T - 8
Grab red knee socks and a red baseball cap to complete the outfit!
Halloween Costumes
inclusive sizes available from XS - 6X
kids sizes available too!
Halloween Costumes
inclusive sizes available from XS - 7X
kids sizes available too!
9. Mario Kart
Like A League of Their Own, Mario Kart also came out in 1992, making it a fun throwback, yet still a timely costume for a video game still going strong today on Nintendo Switch. Repurpose your kid's push car for Mario, Luigi, or Princess Peach's ride.
10. Toy Story
With four Toy Story movies, family members can choose from the OGs—Buzz, Woody, Rex, Slinky, and Bo Peep—or add Jessie, Bullseye, and more from the later films!
11. Bluey
Everyone's favorite Aussie pup Bluey is sure to be a popular costume this year—and is perfect for families of four!
Etsy | MommyKCrochetByKris
12. 1950's Grease Style
The sad passing of Olivia Newton John this year also brought a resurgence of nostalgia for her iconic movie, Grease, with movie theaters across the country bringing it back. Family members can choose to be a Pink Lady (think all black with a pink coat), a T-Bird, or just go classic 1950's with a poodle skirt.
Etsy | FancySchmancyBaby
available in size 6 mon - 8Y
13. Superhero Family
Whether Marvel or D.C. Comics heroes are your family's favorite, there are so many characters to choose from to create a truly epic squad.
14. The Madrigals from Encanto
Another sure-fire family costume winner: the Madrigal family from Disney's Encanto! It will just be hard to choose which characters to be because they are all so great. The Incredibles or Gru and the Minions could be other fun animated movie-themed family costumes.
15. On the Farm
The assortment of cute farm animal costumes for littles goes on forever. Parents can wear a pair of overalls and a hat to create an easy farmer or scarecrow costume to compliment the ensemble.
Old Navy
available in family matching sizes too
16.

Top Gun
Grab a Hawaiian shirt and a faux mustache to be Goose from the original movie or Rooster from the 2022 sequel. A bomber jacket (which are on trend this fall, so you can wear it well beyond Halloween!) and aviator sunglasses or a navy uniform for kids or adults will celebrate the epic return of Maverick and the year's top movie.
Amazon
don't forget the aviator sunglasses to complete the look
17. Jurassic Park
So many little kids love dinosaurs. Parents can complement their costumes by dressing up as the original characters from the 1993 version or 2022's Jurassic World: Dominion. It'll be a hit for the kids and fellow parents who will appreciate the movie reference.
18. Into the Woods
Woodland creatures make for some pretty sweet costumes—think deer, rabbits, squirrels, birds, and more!
19. Construction Zone
If your little one is all about construction equipment, lean in for a fun family costume with bulldozers, reflective vests, and more!