Finding your pair of jeans—you know, the ones that make you feel confident, fit well, and are actually comfortable—seems like a never-ending battle. I don't even want to think about the number of times that I've found myself in a dressing room, pulling rigid denim over sweaty thighs for what feels like hours on end, only to end up with nothing.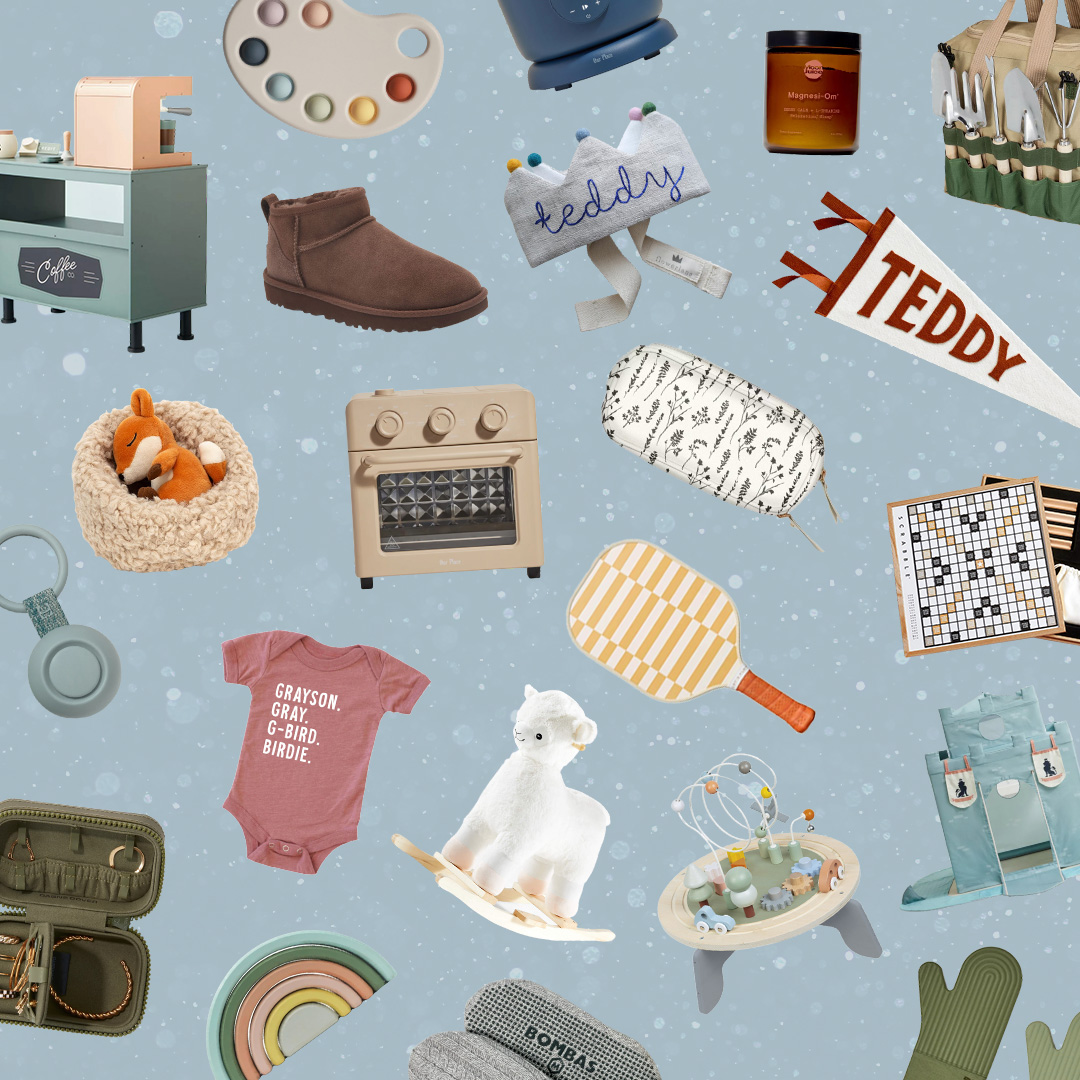 everything you need to ace holiday gifting this year 🎁
In my personal journey to find my go-to pair of jeans, I've bought, worn, and fallen in love with (or absolutely hated) countless denim options. I might find a pair that I like, only to discover less than a year later that they wear out or are actually not very comfortable at all.
But throughout my years of wearing jeans, I have found a few pairs that have truly stood the test of time. So we've put together this list of the absolute best pairs of jeans for moms, including personal and editor favorites as well as some of our most popular reader favorites. From our go-to brands like Madewell, Gap, Abercrombie, and more, these are the jeans that will make you actually excited to wear denim.
Check out the best pairs of jeans for moms below, in every style you may be looking for:
Slim & Straight Jeans
Slim- and straight-silhouette jeans are true classics—you always know that they will be flattering and stylish, and they go with any outfit. From our editor-favorite Madewell Perfect Vintage Jeans to a chic pair of slim jeans, these are the ones you can dress up to wear to the office or for date night, or dress down to play at the park with your kids.
Relaxed Jeans
On the days when you want to wear jeans but don't really want to wear jeans, you can reach for your favorite pair of relaxed denim. These options give off ultimate cool-mom energy but are also extremely comfortable to wear. Opt for a slouchy fit or even a fashionable pull-on (!!) pair.
Wide-Leg & Flare Jeans
Channel your inner '70s girl with a pair of flare or wide-leg jeans. These are another very comfortable and versatile option, pairing perfectly with everything from a dressy top and heels to your favorite sweater and sneakers. Plus, adding a pair of wide-leg or flare jeans to your denim collection is a great way to switch things up.
Curvy Jeans
Curvy girls, rejoice. Brands are finally making jeans that have a little extra room in the hips and thighs so that we can have jeans that actually fit. Our editors have collectively purchased what seems like a million pairs of curvy jeans, and these are our tried-and-trues.
Skinny Jeans
Skinny jean fans, we didn't forget about you! Loving a classic skinny fit is totally valid, and these pairs are some of our absolute faves. These jeans work especially well in the fall and winter with your go-to pair of boots and a sweater.