While many people are familiar with baby showers, not everyone is aware of some other ways people celebrate bringing home a new baby. If you're expecting and want to opt for a smaller gathering to prepare for your second baby or prefer to host celebrations after the baby has actually arrived, a baby sprinkle or a sip and see party might be the right fit for you.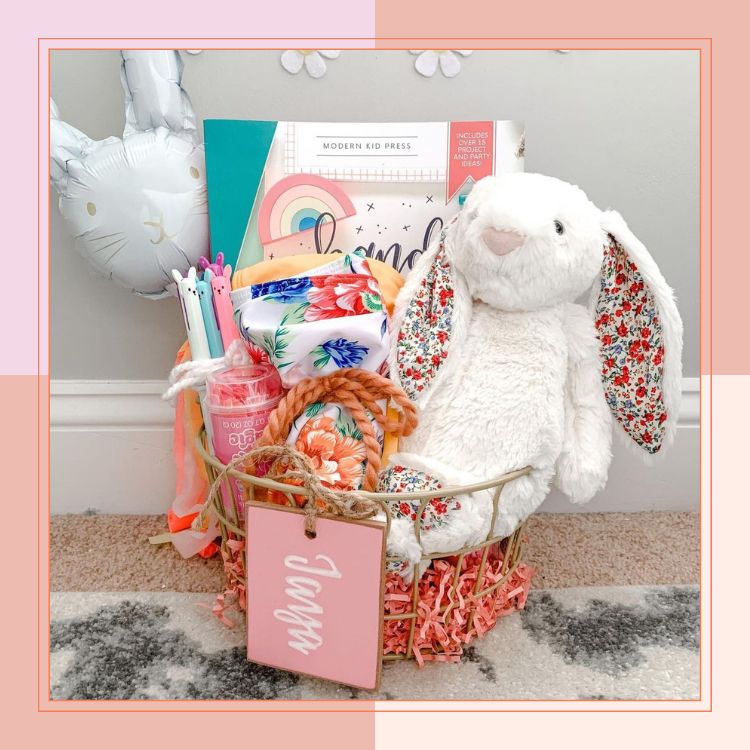 everything you need to get ready for the Easter Bunny's visit on April 9th! 🐰
Everyone is always excited to celebrate a new bundle of joy, and we're here to explain these party options plus some baby sprinkle and sip and see themes to make your gathering a memorable one. So what is a baby sprinkle or a sip and see? And what's involved? Let's break it down.
What is a Baby Sprinkle?
Baby showers are typically thrown for expecting parents as they prepare to welcome their first baby. While baby showers can range in size and formality, the baby sprinkle is notably more casual and low-key as it's thrown for parents who are not new to the game. A baby sprinkle is for parents preparing to welcome their second (or third or fourth…) baby.
It's still a fun opportunity to celebrate the parents, get them some necessities off of their second baby registry, and come together for an exciting occasion, even if it isn't their first bundle of joy. Some baby sprinkles may include kids on the guest list, including the future big sibling that is sharing in the celebration.
Baby Sprinkle Theme Ideas
Rain Sprinkles & Rainbows
A rainy day can be quite lovely when paired with a rainbow. Take the rainy day theme and create a colorful rain sprinkles & rainbows-styled party. Think rainbow invitations, decorations with clouds, and some spring flowers. A fun activity can be a lesson in floral arrangements and everyone gets to take home their creation as their party favor.
Baby Sprinkle Ice Cream Sundays
Get literal with sprinkles and host an ice cream party complete with several types of sprinkles. Since baby sprinkles may include some children, it's a fun theme they will enjoy.
Colorful Cookies & Sprinkles
Once again, grab all the types of sprinkles you can find, along with cookies and frosting, and invite guests to decorate their own cookies to either enjoy at the party or to bring home as favors. It gives the guests a chance to be creative and is an easy activity everyone can take part in.
Sprinkled With Love Donut Theme
Donuts and coffee just go together, and basically, any sweet treat that involves sprinkles makes for the perfect theme. Order sugary sweet donuts topped with a variety of sprinkles, and offer coffee, lattes, and more for a fun morning-themed baby sprinkle.
About to Pop Baby Sprinkle
Forget about the play on sprinkles and give the people what they want with a champagne (and sparkling cider) themed party to celebrate the mom who is about to pop. A simple mimosa or bellini bar is always a hit and is easy to throw together.
What is a Sip and See?
As for a sip and see, these are the gatherings hosted after the baby has been born. As the name says, you might sip some drinks and see the baby. These can be formal or casual and have the fun element that baby showers don't typically have: a baby as one of the guests of honor!
If you're planning a sip and see for yourself, you can figure out some logistics before the baby arrives (so you aren't doing it while taking care of a newborn), but it is a good idea to decide on the date after your baby is born. This way, you can make sure you feel well enough to host people. Don't rush into it, make sure your healing is going smoothly and you have the energy to have guests before setting the date. There is no need to have this party as soon as the baby is born; it's OK to wait several weeks or months. And better yet, if a friend or relative can manage the logistics, that's even better for the new mom. As with all things in motherhood, don't be afraid to ask for help.
Baby Sip and See Theme Ideas
Sip and See Mimosa & Bloody Mary Bar
For an alcohol-friendly sip and see, invite your guests to make their own brunch cocktails as they stop by to meet your new little one.
Sip and See Hot Cocoa & Cookies Party
For winter babies, keep your guests warm and cozy with a hot cocoa bar complete with flavored marshmallows, peppermint sticks, whipped cream, and other fun toppings.
Sip and See Tea for Two
Throw a tea party with your newest addition, providing guests with different teas, mini sandwiches, and sweet treats.
A Cutie Has Arrived, Citrus-Themed Sip and See
Go for a clementine, or rather a cutie-themed, party with citrus decorations and citrus drinks to celebrate the new cutie.
Sip and See What Has Bloomed
Throw together a beautiful floral-themed sip and see to celebrate the new baby. Create mini bouquets, maybe even a flower crown, and floral-designed cookies for guests to snack on.