Planning a baby shower can be a lot of fun, but inevitably comes with a little pre-party stress—especially when you consider how many cute baby shower themes are out there. If you're throwing a traditional shower for a friend, co-worker, or relative or having a small sprinkle to celebrate a special someone's second baby, we wanted to help with a little baby party inspiration.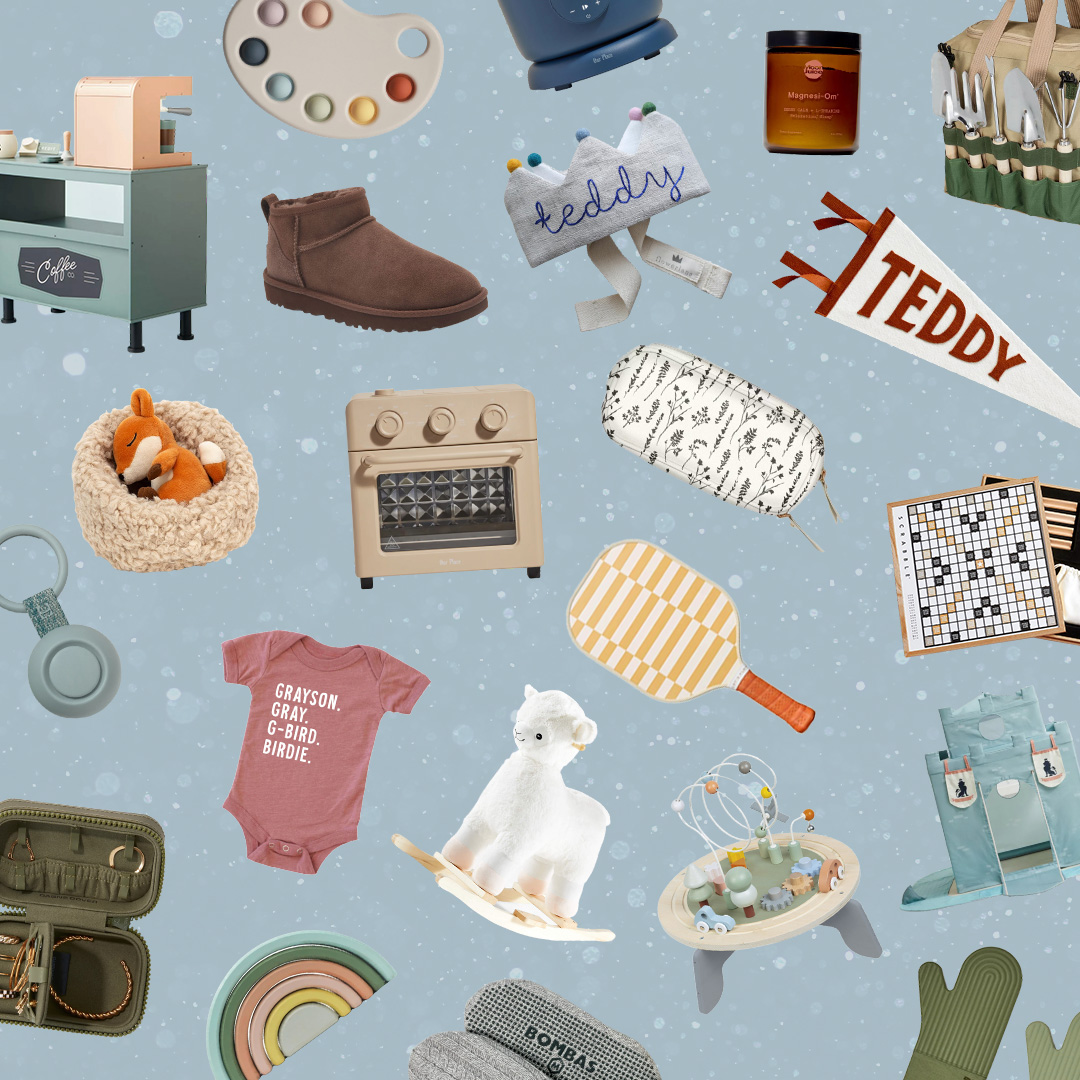 everything you need to ace holiday gifting this year 🎁
In this article, we've rounded up a number of creative baby shower theme ideas your special mama-to-be is sure to love. Any of these ideas can be scaled up to Pinterest-perfect or scaled down to low-key lovely. Either, way there are plenty of ways to tie in a cute theme with invites, printable baby shower games, fun decor, and more. Keep reading to check out 14 baby shower themes we're loving right now!
1. A Little Cutie on the Way
Fun and bright, this theme is inspired by Cuties brand clementines and is perfect for a gender-neutral baby shower. Clementines make easy decor accents and Etsy has loads of adorable invites (like these and these!) within this baby shower theme.
2. Tutu Excited for You
Perfect for your ultra-feminine friend who can't wait to welcome a little princess into the world. Pretty pink decor, florals, and girly-details will make it memorable and Instagram-able.
3. Adventure Awaits
Go travel-themed with hot air balloons and a vintage globe or go woodsy-themed with outdoor adventure details. Either way, this theme is another perfect neutral option and works well for couples baby-showers, as the new parents-to-be are certainly feeling this sentiment.
4. Mama-to-Bee
Pinterest and Etsy are full of Insta-worthy inspiration within this bee and honey theme. Think honey-themed appetizers, honeycomb shapes, Ball jars, and brown-paper goodies. These honey-comb printable baby shower games are adorable too!
5. Baby in Bloom
Flowers abound in this pretty baby shower theme, perfect for spring and summertime. You could lean into a garden-theme, with watering cans and potted plants, or go pure floral with a selection of your favorite flowers.
Need more Baby in Bloom shower inspo? Check out this article to learn how one mom perfectly incorporated this theme into her spring baby shower and see beautiful photos of her special event!
6. Little Lamb
Timeless little lambs are an adorable addition to a baby shower. You could go with a Mary Had a Little Lamb nursery rhyme-theme or simply add some sweetness with little lamb touches in the invites and at the event.
7. Botanical Baby
Take neutral and green decor cues from nature for a botanical baby shower. Favors could include spa-inspired lip balms or a tiny Trader Joe's succulent (I attended a shower with this theme and still have my little plant favor!).
8. Holy Guacamole
A baby fiesta is bound to be super fun! Mexican cuisine is great for a group and the Internet is full of fun, festive decor ideas surrounding this baby shower theme.
9. Ready to Pop
The most versatile theme on this list, take the idea wherever you want it to go! Pop can mean popcorn favors, flavored soda, popsicles, balloons, or a mix of it all. I admit I'm a little bit partial to this one because it was the baby shower theme my friends threw for me.
10. Precious Cargo
This shower theme leans a little more traditional boy but could also be gender-neutral using clouds, airplanes, and other travel-themed details.
Bonus Baby Shower Ideas
While we don't have inspo photos to share for these baby shower theme ideas, we can imagine how sweet and fun each one would turn out.
11. Welcome Little Nugget
Think county fair-themed with delicious fried appetizers and red and white checked or striped details.
12. Here Comes the Son
This baby-shower theme is a fun play on the popular song by The Beatles. Use sunshine or sun beams as consistent visuals for this boy-themed shower.
13. Lucky Little Baby
Rainbows and shamrocks could adorn this baby shower—or if you know baby is a girl "Lucky Little Lady" is a cute alternative shower theme (maybe make the shamrocks pink!).
14. Ciao Baby
Look to Italy for inspiration; consider pasta dishes, pizza, or gelato. For decor, consider leaning into an Italian coastal vibe using lemons (like this sweet lemon banner!) or bright colors.
and free printables for you!