The transition period when spring turns into summer always feels like an easy one—it almost goes unnoticed. From the longer days to the warmer nights, the days aren't sweltering just yet. But when they are, what better way to enjoy those perfect summer days with great company—and of course, great food?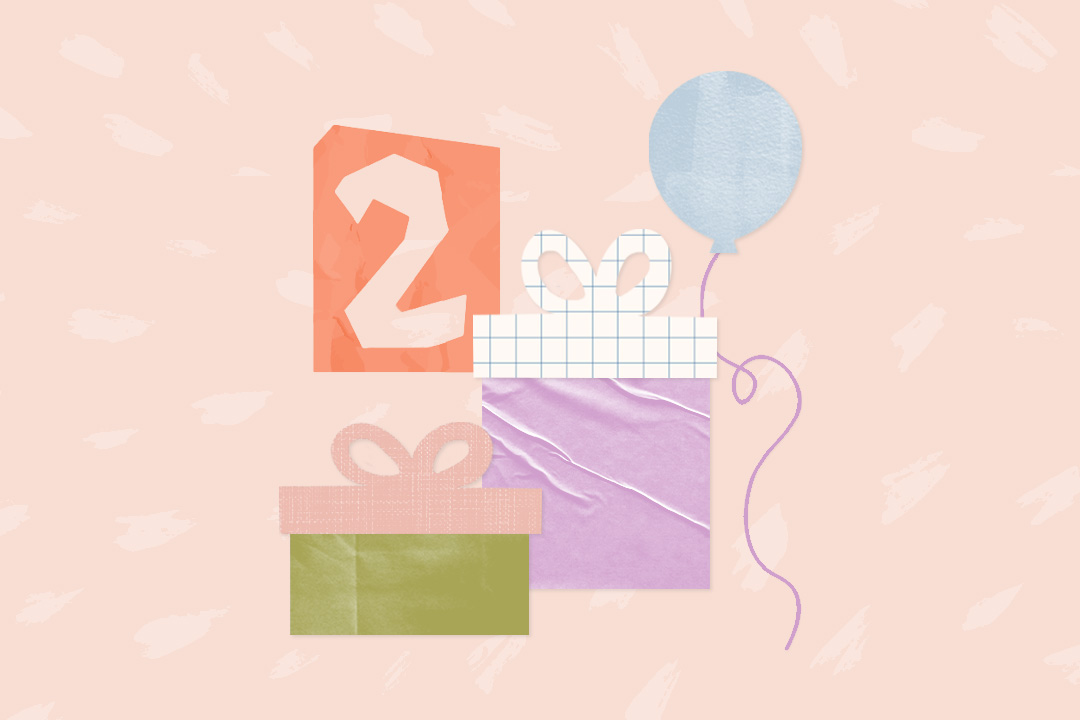 a LO in your life will love these! 🎁
Summer's just not summer without a backyard barbecue, and the combination of cold drinks and delicious food just can't be beat. From Memorial Day weekend to Labor Day weekend (or any weekend, really, if you're just looking for an excuse to celebrate) a get-together is truly just a summer essential.
We've compiled some of our favorite summer cookout recipes—including appetizers and sides, main dishes, and desserts—that are perfect for kids of all ages (and you, too!). Check them out below.
Appetizers & Sides
There are few appetizers quite as refreshing as ceviche. Add this to delicious grilled avocados and you've got a new summer go-to.
If you ask me, the time of year with fresh sweet corn should be recognized as a season in and of itself. This Mexican street corn recipe is one you won't want to miss out on during the best months of the year.
There's something about a grilled pizza that makes it that much more enjoyable. Add in fresh summer herbs and veggies, and we've got a great start to any summer cookout.
With this recipe, grilled zucchini, feta cheese, a lemon vinaigrette come together in perhaps the most refreshing side dish on our list. We have to take advantage of fresh summer squash while we can, and this recipe is a great way to do that.
When we can't imagine grilling burgers without having fries on the side but don't want the same old same old, this recipe comes to our rescue.
There's no better time of year for a pasta salad than summer time. This refreshing salad filled with summer veggies like tomatoes, and crunchy favorites like olives and banana peppers is a perfect addition to any cookout.
This recipe is so good that kids will forget they're eating vegetables. Grilling carrots makes them turn out so tender and pair perfectly with any main dish.
Kids will feel like they're at their favorite restaurant with these crispy onion rings on the table. We love this air fryer recipe because it's quick, easy, and a healthier version of a beloved comfort food.
Summer time means that asparagus is back and abundant. This may be one of the most creative summer cookout recipes on our list and one you're going to want to try!
Summer cookouts would be incomplete without potato salad. This recipe is great because it's a healthier version made with Greek yogurt. But trust us, it's as creamy as ever!
Main Dishes
There's something extra special about a pineapple and pork combination that makes perfect sense. Almost as much sense as making this recipe on a warm summer day.
Grilled chicken is always a great idea when it comes to summer cookouts. The whole family will love the recipe flavored with soy sauce, honey, and garlic.
Burgers, but make them plant-based! These quinoa veggie burgers will satisfy any craving while remaining a vegan-friendly dish.
These pork tacos are sure to make for a yummy summer cookout. The best part is, when you're eating outside, you don't have to worry about any messes being made!
This pasta salad is hearty enough to be a summer cookout primary focus, while still being light and refreshing like a mediterranean salad ought to be.
Kebabs are a fun way to mix up common recipes. This recipe in particular ensures the chicken always comes out juicy with the incorporation of a honey lime sauce.
A salad with avocado, corn, and tomatoes was a combination I never knew I needed until now. Plus, this recipe includes a summer staple dressing: honey and lime.
When you need something to hold all of your summer guacamole, consider making these tasty fish tacos.
If you think about it, summer cookouts are really just the pre-game to fall tailgate celebrations. Get excited for future game days with this fantastic recipe for grilled chicken wings.
Just when we thought a grilled cheese sandwich couldn't get any more delicious, we stumbled upon this recipe. Made with three different kinds of cheese, these bad boys are full of flavor and are sure to be a new family favorite.
Desserts
I personally can't think of a better idea than combining two family favorites: popcorn and cookies. A salty sweet concoction is always a good idea, and just what a summer family cookout should end on.
Fair warning: there's a good chance no one in your household will ever want another dessert again after trying these grilled doughnuts. These are unique and simply oh-so good.
With a name that translates to 'strawberries and cream,' you know you're in for a summer treat. As an added bonus, this recipe takes less than 10 minutes to make and only uses five ingredients.
Don't shut down the grill just get! Instead, pick up some fresh summer peaches to toss on there. Then pair them with some coconut ice cream for a sweet summer dessert.
There's no better dessert in the summer time than popsicles. These are extra special because it's inspired by the Dole Whip frozen treat from Disney World. If you and your little ones have been or are planning a trip, this treat is a must try!
Like fall's beloved apple crisp comes summer's sister dessert: strawberry crumble. All the crunchy goodness mixed with the sweet strawberries make this a delicious end to a summer cookout.
Many of us know and love the classic root beer float. With this recipe, the timeless treat gets a summer twist with the incorporation of fresh strawberries and strawberry soda.
For those of us who just don't get the hype around strawberries, this recipe for raspberry orange shortbread bars may be the perfect summer sweet.
Going head to head with popsicles as the quintessential summer treat is, of course, ice cream. Follow this recipe for easy, delicious, no-churn ice cream that the whole family will love.
Fruit salad is great on it's own, but it's gets a well deserved upgrade on the list of best summer cookout recipes when we throw in a homemade cream cheese fruit dip. We recommend making two batches because we're confident this will go fast!