As the hot summer days stretch longer, the last thing you want to do is spend hours in the kitchen preparing a meal. You need to be outside enjoying every second while you can! So, thankfully, we've curated a delicious round-up of 30 summer-friendly dinners that will save you tons of time without sacrificing flavor. Whether you're hosting a backyard barbecue, planning a picnic, or simply need a quick and satisfying family dinner, these recipes are designed to be fuss-free and can be whipped up in 30 minutes or less.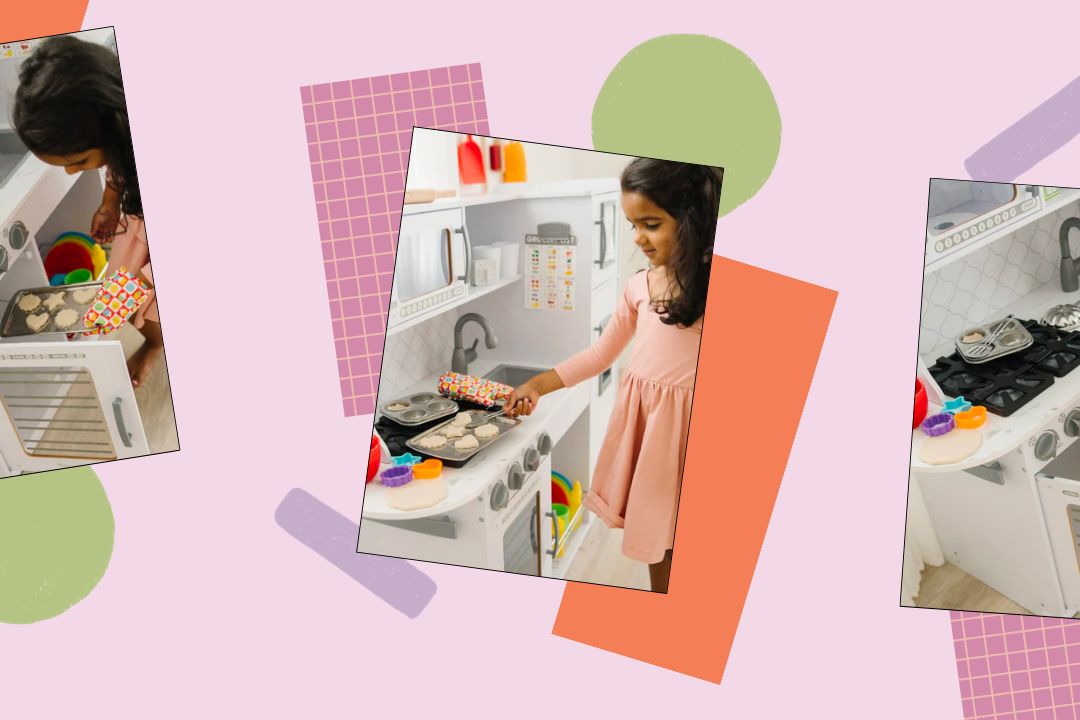 From light and refreshing salads to stir-fries and on-the-grill fan favorites, we have quite the array of options with options for everyone. Say goodbye to lengthy cooking sessions and hello to more time spent enjoying the sun with these quick and easy summer dinners you'll want to whip up all season long.
This tender and crispy chicken thighs make for the perfect classic summer entree to serve with a tasty side dish.
Kick your Taco Tuesday up a notch with this yummy recipe that ups your veggie intake in the most delicious way possible.
Summer is the season of pasta salad, and this fresh and spicy recipe can fill you up enough as a full dinner or be served as a side dish at your weekend BBQ.
There's nothing like making a little rice and some simple protein for a quick and easy dinner, but this recipe adds some unique flavors to amp it up!
Remember: salads do not have to be bland and boring! This recipe is the perfect dinner if you're looking for a healthier option but still want something delicious and super filling.
Your little ones are going to be absolutely obsessed with this incredibly simple dinner that's perfect to throw together if you want that summer time vibe without committing to a full-blown grilling moment.
This light and tasty orzo salad is great for adding some cool, fresh veggies to your plate on a hot day.
Who doesn't love a skewer in the summertime, you know? If you're looking for something new to add to your BBQ menu, this recipe is super simple and obviously delicious.
There's nothing like a trusty pasta dinner if you need to make something fast and hassle-free, and this sun-dried tomato recipe is ideal flavor for warm weather.
Here's a fan-favorite, classic salad recipe that's so simple and tasty it'll become one of your go-to dinners for the next couple of months.
Whip up some of these spicy shrimp tacos to transport yourself down to the sunny beaches of SoCal, where fish tacos are an absolute summer staple!
Step it up from a canned tomato sauce and try out this recipe that will impress all of your guests and family with how ~fancy~ it is (but it was really done in 20 minutes with only a handful of ingredients!).
A light and lemon-y fish is one of the best dishes to enjoy in the summertime—serve this one up with a crisp side salad and you've got the ultimate dinner moment.
Tossing all of your ingredients in a skillet and popping it in the oven is one of the best fuss-free ways to get a yummy dinner that's perfect for sharing on the table, so give this cauliflower rice recipe a go!
Normal teriyaki chicken is great, but have you ever tried mango teriyaki chicken? It's the perfect pinch of citrus to enjoy for a warm evening dinner.
If you're looking to sneak in some veggies for your little ones, then this super tasty pesto pasta is absolutely the dinner for you and your family.
Not only are these bowls awesome for a healthy summer dinner, but you can also easily meal prep them so dinner for the week is completely taken care of!
Biting into a crisp, cool, and sweet lettuce wrap on a hot day? Yes. And they only take a couple of minted to throw together? Even bigger yes.
Toss these delicious and citrusy scallops on top of pasta, rice, or serve with any side dish your heart desires.
Grab some pre-made pizza dough from your local super market and have an easy pizza-making night! This amazing sausage and pepper pizza is perfect if you want to step outside of your classic cheese and pepperoni.
This is one of those dinners that makes it seem like you tried way harder than you actually did, so it's perfect for a summer dinner party where you'll be cooking for your guests!
If you're into those scallops we mentioned earlier but want a full recipe to go off of, look no further—we got you covered.
This recipe is a total crowd pleaser that's a great choice if your little ones are pickier eaters who only want to eat chicken tenders (you're welcome).
Like we said, salads don't have to be boring! This tahini salad is packed full of protein and flavor—you'll never go back to your typical caesar again.
Five minutes? Say less. This is a fun and different take on a fish dish that's incredibly easy and takes you on a Hawaiian beach vacay.
For a fast meal, an instant pot will always be your best friend. Make this creamy yet light risotto when you're in a pinch but still want something flavorful and filling.
What would a summer dinner round-up be without a burger, right? These ranch burgers will instantly be the stars of your BBQ, whether you have 50 guests or it's just you and your kiddos.
Salmon cooks super quickly and is easy to perfect, so it's a 10/10 option for a summer entree along with this yummy cream sauce.
Can't decide between tacos and stir fry for dinner? Well, now you can have both with this fun taco stir fry that'll mix up your weekly dinner menu!
You truly can't go wrong with a cheese and veggie pasta dish, and this recipe is no exception to that staple summer rule.