It's finally time: the summer months are upon us, and it's time to refresh our wardrobes for the new season. Warm weather, sunshine, and longer hours of daylight are all things to be excited about—and they all keep the kids playing outside longer, right?!
You might be searching for outfits to wear for our big return to the things we missed last summer, or just need some new looks for your usual activities. Whatever the case may be, this summer capsule wardrobe will help you have a perfect outfit for every occasion—without hurting your wallet.
Capsule wardrobes are ideal for when you don't want to have too many items in your closet but want to be able to mix and match to create tons of different looks. These 24 pieces will ensure that your closet always has the right elements to create an outfit for every activity on the agenda this summer.
Scroll on to check out The Everymom's budget-friendly capsule wardrobe for summer 2021:
For a day at the park…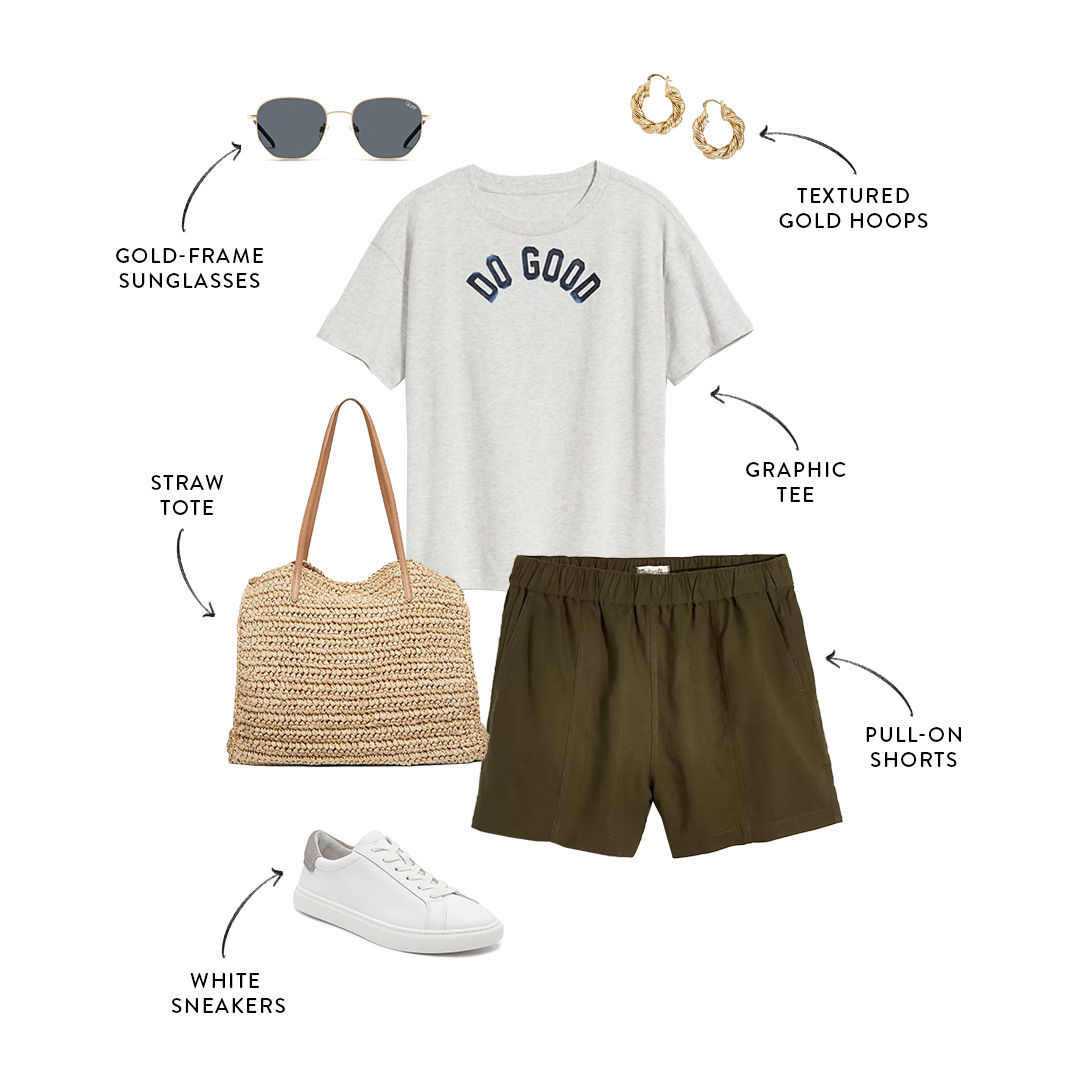 For date night…
For a day of running errands…
For weekend activities with the kids…
For a trip to the farmer's market…
For a family barbecue…
For a day at the beach or pool…
For brunch with friends…
Shop the Capsule