It's finally time: The summer months are so close, and it's time to refresh our closet for the new season. Warm weather, sunshine, and longer hours of daylight are all things to be excited about—and they all keep the kids playing outside longer, right? No matter what you're planning for the new season, this summer capsule wardrobe will ensure that you have a perfect outfit for every occasion (without hurting your wallet).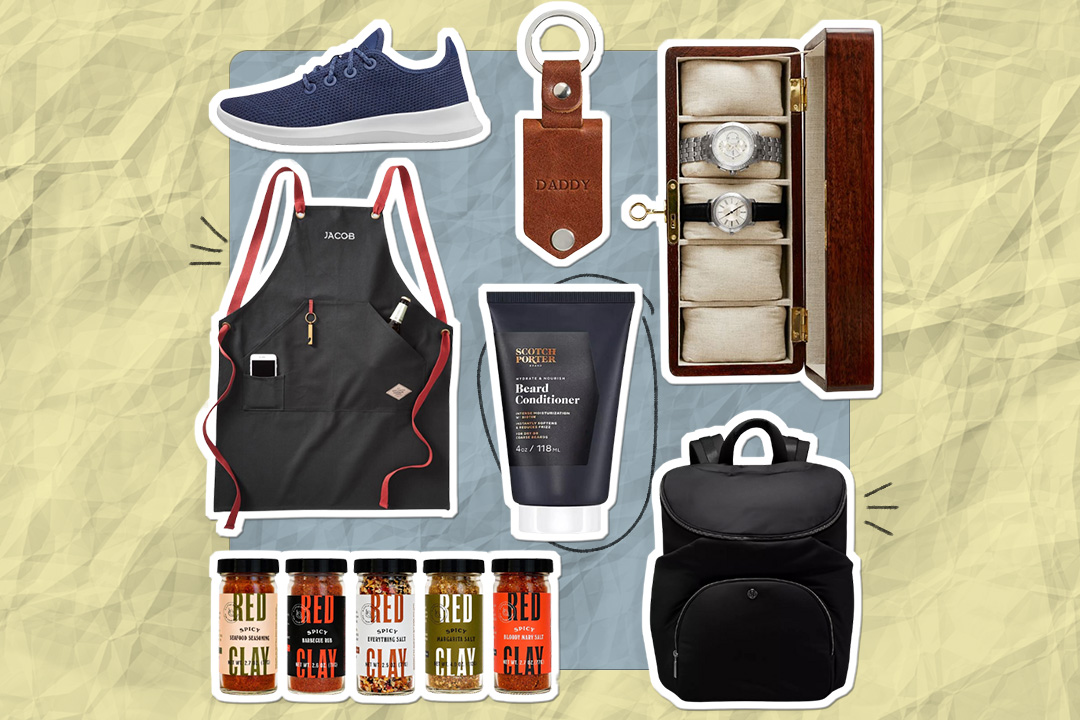 june 18 is coming up fast — have you started shopping yet? 😎
You might be searching for outfits to wear for fun vacations or adventures this summer, or maybe you just need a wardrobe reset for your usual activities. Capsule wardrobes are ideal for when you don't want to have too many items in your closet but still want to be able to mix and match to create tons of different looks.
The goal of this year's summer capsule is to be able to put any of these pieces together and instantly look effortlessly chic. You'll no longer have to spend lots of time searching through your closet for pieces that "go together"—instead, you'll take comfort in knowing that you can throw on any of your capsule pieces for an outfit that will have you feeling your best.
We've curated these pieces to include a mix of neutral pieces to make up a solid foundation, and then mixed in some fun, on-trend items for when you want to make a statement. You'll find a few of summer's hottest trends—such as bright colors, raffia, and linen, alongside classic denim and basic tees.
These 24 pieces will ensure that your closet always has the right elements to create an outfit for every activity on the agenda this summer. Scroll on to check out The Everymom's budget-friendly capsule wardrobe for summer 2023:
2023 Summer Capsule Wardrobe for Moms
Shop the Summer Capsule Wardrobe
1. basic tee
2. ribbed tank | similar tank
3. puff-sleeve blouse | similar blouse
4. graphic T-shirt | similar T-shirt
5. striped button-up | similar button-up
6. lightweight cardigan | similar cardigan
7. denim shorts
10. flowy midi skirt
11. light-wash jeans
12. linen pants | budget-friendly linen pants
13. linen jumpsuit
14. shirt dress | similar dress
15. floral midi dress | similar dress
16. straw tote | budget-friendly tote
17. convertible bag
18. casual sneakers
19. raffia heels
20. strappy sandals
21. slide sandals
23. puffy hoops
24. pearl necklace
How to Style the Summer Capsule Wardrobe
top (similar) | jeans | heels | bag | sunglasses
jumpsuit | cardigan (similar) | straw tote | budget-friendly tote | sandals | necklace
dress (similar dress) | sneakers | tote | budget-friendly tote | sunglasses | hoops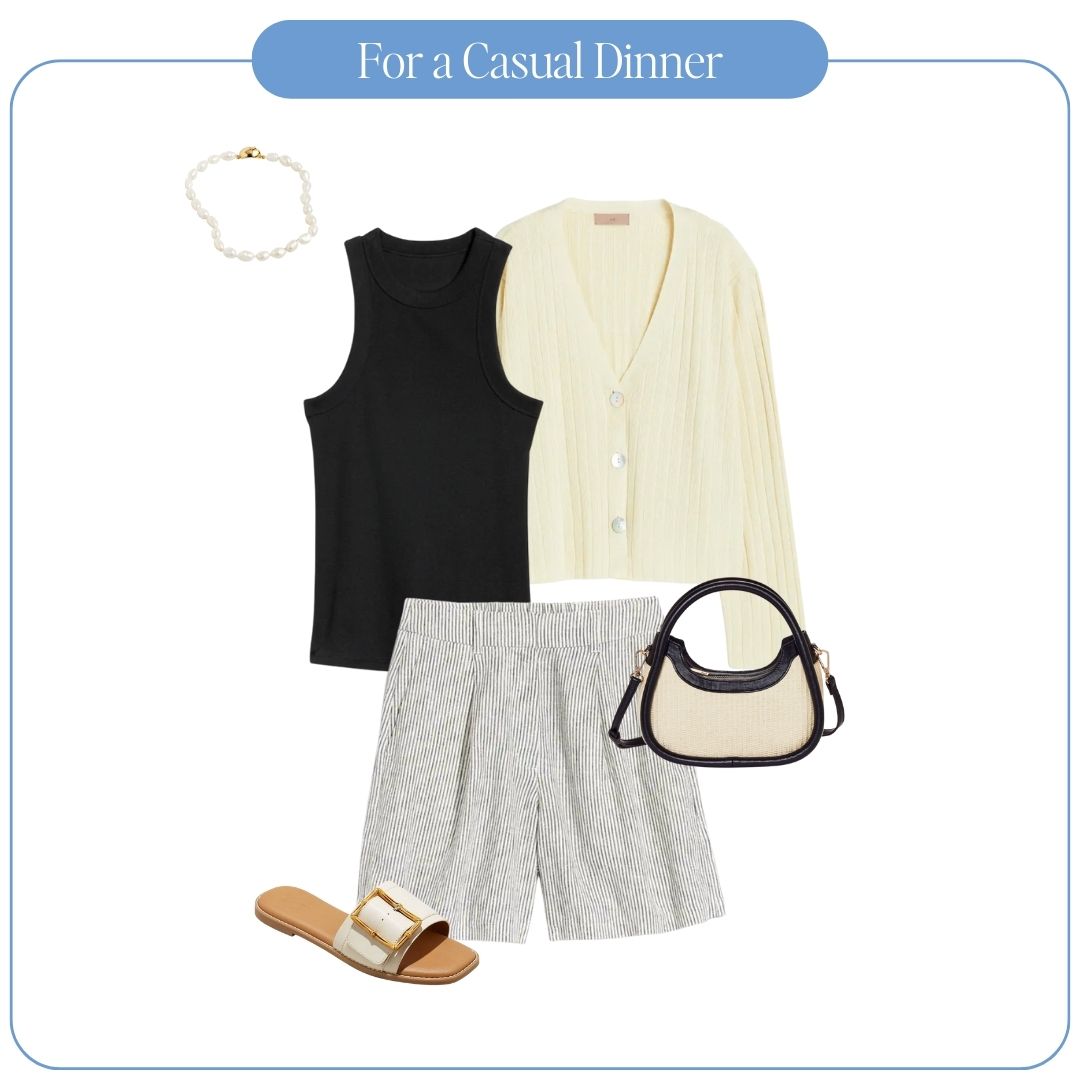 tank (similar) | shorts | cardigan (similar) | sandals | bag | necklace
swimsuit | T-shirt (similar) | pants | budget-friendly pants |
tote | budget-friendly tote | sandals
dress (similar) | heels | bag | hoops | necklace
tee | shorts | button-up (similar) | sneakers | tote | budget-friendly tote | sunglasses
tank (similar) | skirt | sandals | tote | budget-friendly tote | sunglasses | hoops