I don't know about your children, but no amount of water play is enough for my kids. My toddler was ready to run through sprinklers the moment the temperature hit 70 degrees, and even my baby is making her own water play these days when I'm not looking—with the dog's water bowl.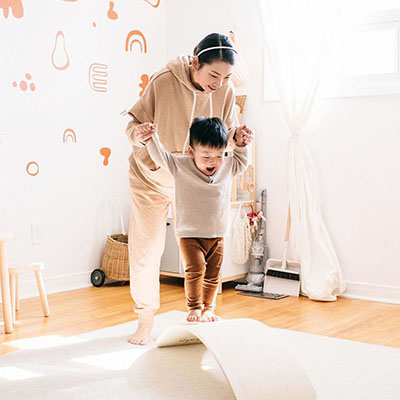 If your kid is turning 2, get ready for hilarious conversations, much more involved play, and lots of sweet, sloppy kid hugs and kisses. As for what you'll need? Leave that to us.
Water play can keep kids busy for a good chunk of time, but an even better perk? It encourages learning across all different areas, including math and science as kids experiment, physical skills as kids run around, and social and emotional skills as kids play. So break out the swimsuits and sunscreen and get those kids outdoors.
Since water play is a win-win for both parents and kids, we've rounded up some of our favorite water play toys and activities below.
Pools & Floats
Water Tables & Toys
Sprinklers, Splash Pads & More
This article was originally published in May 2020 and has been updated for timeliness.