Toddler moms, I see you.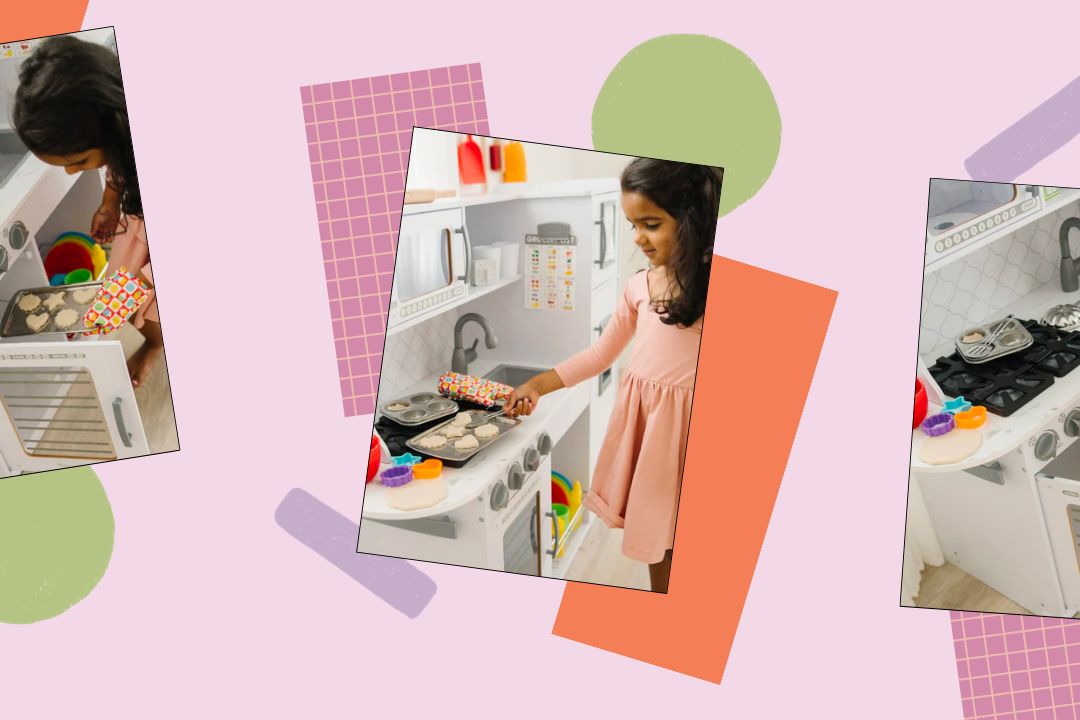 Some of you are pulling double-duty working from home with the same people who call you Mom. Some of you are mom-ing in overdrive, reeling from canceled activities, playdates, and park trips. The truth is, all of us mamas (regardless of our kids' ages), are doing the best we can with what we have right now. Here's to that.
Seeing as we could all probably use more than two minutes to ourselves, I'm here to share this amazing activity that occupies my 3-year-old for hours every day. And good news: you don't need to buy anything new!
So, what is it you ask?
A shower water-play area. If it sounds simple, that's because it is. All you need is a shower space, some Tupperware, and a few toys—anything you already have on hand will work as long as it's water-safe.
We've been using stacking cups, bath boats, and some regular old toys that won't be ruined by a little water. And believe me when I say: plastic drinking cups, strainers, and soup ladles do not disappoint. Let's be honest, though. My toddler's favorite part? Pants are optional.
Of course, you'll want to remove anything that's not safe to leave with a little one, like shampoos, conditioners, and body washes, and be sure to stay close and check in on them regularly.
Fill up a few large Tupperware containers with lukewarm water. Add a couple of toys or whatever water-safe items you have on hand. Congratulations, you've just given yourself more than a couple of minutes to actually get something done.