My cousin has a great phrase when we get our kids together to play: "Kids play with kids."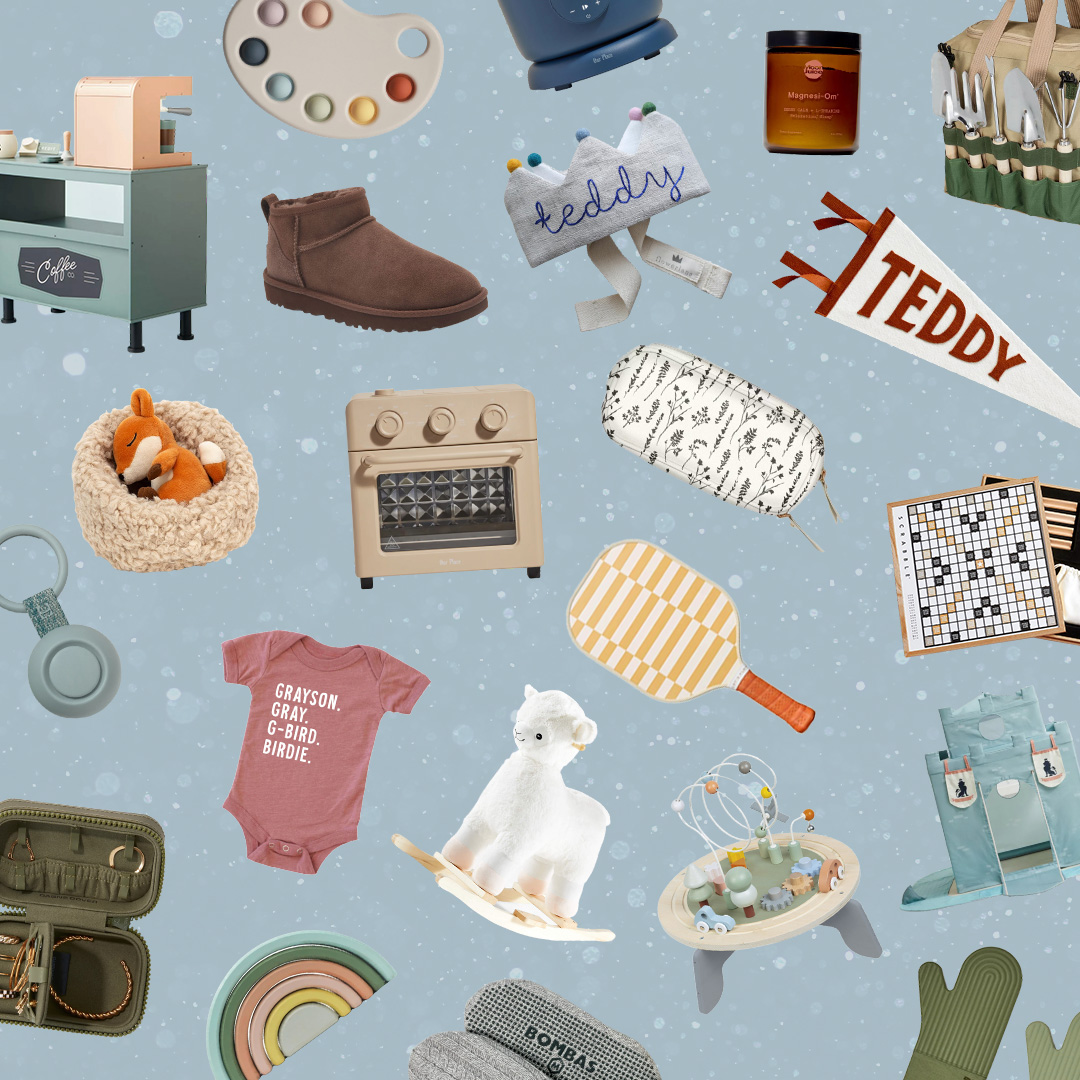 everything you need to ace holiday gifting this year 🎁
We use the phrase often when they inevitably interrupt us with various requests for food, complaints about boredom, or a general whining chorus of "Mooommm." This is especially meaningful coming from my cousin, because she and I share childhood memories filled with adult-free fun like writing, directing, and starring in plays in our grandmother's basement or foraging through an imagined jungle in our grandfather's garden.
When our kids were younger, of course, it wasn't as easy to step away and let the kids problem-solve or procure their own snacks. For all parents, especially when we have new babies, we may feel the pressure to be our child's constant source of entertainment. We're encouraged to play with our newborns and inundated with milestone meters of success. We want to ensure children are measuring up. But we don't always need to be their sole source of engagement because independent play is also an essential part of healthy childhood development.
"Kids identify regulation skills through parents initially, and this helps them create secure attachments with themselves and the world which allows them to feel safe to explore independently," said licensed social worker and therapist Anyssa Grendel.
Meet the expert
Anyssa Grendel, BS LMSW
How to Encourage Independent Play
So, no, it's not about ignoring them. Rather it's about modeling play with them, then gradually stepping away for a few minutes (as long as they're in a safe spot, of course.)
"Kids having the opportunity to self entertain and soothe creates a strong sense of self as they grow their social-emotional intelligence," Grendel said.
Certain toys can help. Building blocks, magnet tiles, and playsets with figures all encourage open-ended play and develop new skills. Building a tower, for example, develops planning skills (thinking about how it will look) and problem-solving skills (what to do if it topples). Setting up play spaces within your view, like a pretend kitchen or play tent, allows you to be nearby if they need you, but lets your child lead the playtime.
And as they get older, you might also consider suggesting a basement Broadway production or backyard jungle adventure. Trust me, they'll have fun—and remember it.