If your garage is already filled with baby and kid gear (an array of strollers, old bassinets, etc.), you're not going to like what I have to say. There's another item I absolutely think you should add to your garage: a wagon.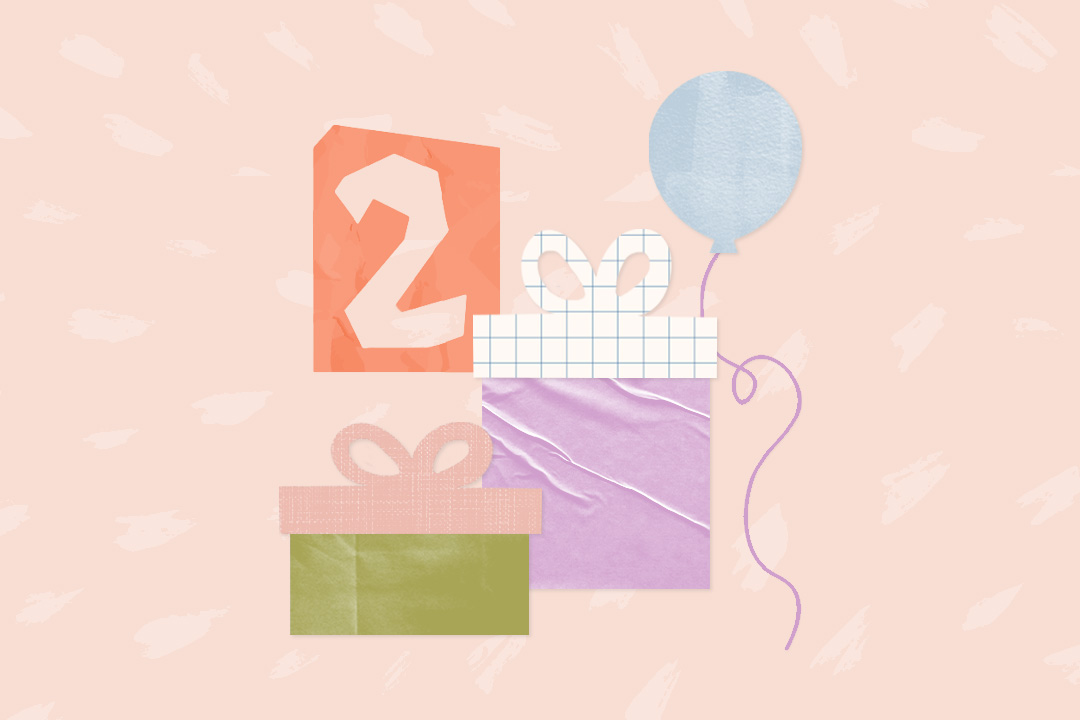 a LO in your life will love these! 🎁
Hear me out. Wagons are different from strollers, are extremely versatile, and come in handy during a variety of outings. There's a wide range of price points and you can buy a budget-friendly wagon or go for a top-of-the-line fancier option.
It was a sad day for me when my toddler suddenly didn't want to sit in her stroller anymore. I was used to cruising around the neighborhood with her for miles at a time and I was not ready to let go of the ease of stroller life. But after enough resistance, we tried a wagon and she loved it. It was a new and fun way to head to the playground and it made her feel like a big kid. And I loved it because I could still relatively quickly make moves with my toddler in tow, plus I had tons of space for all our gear (which is why I also love a stroller with a huge basket underneath).
We've gotten a ton of use from our wagon. It is the perfect device to get the kids to our neighborhood pool and is a lifesaver during our family beach trips. And when your kids do outgrow their wagon, it can be used to haul gear instead.
If you're considering buying a wagon or adding it to your registry, there are a few things to keep in mind.
Age(s) of children: Most wagons are great for slightly older kids and less so for babies. Many come with straps like you'd find in a stroller, but they do not provide as much support as a stroller does. I tried putting my 6-month-old in a wagon and it absolutely did not work. I tried again when he turned 1 and even that was a little iffy. Consider the age of your kids when looking at wagons. Some are supportive enough for babies while others have a suggested minimum age of 18 months.
Capacity: Consider what you're using the wagon for. Some fit up to four kids and have space for all your gear. Other wagons fit two and are more snug. Think about when you plan to use it and how much gear you'll need.
Accessories: Just like a stroller, many wagons come with an array of accessories (some included, some sold separately). Take note of what the wagon comes with and what you can add on. This includes sun shades, snack trays, beverage holders, etc.
Ready to shop? Below, check out our favorite wagons for nearly every need and price point.
The Best Overall Wagon for Families
The Evenflo Pivot Xplore wagon has dual canopies and can be pushed like a stroller or pulled like a wagon. It folds up easily and has an integrated child tray that would be perfect for sharing snacks or toys. Plus, it's a more budget-friendly option for families relative to other wagons on the market. If you're looking for a quality wagon that checks all the boxes, the Evenflo is a great pick!
Evenflo
With over 4,000 five-star reviews, and all-terrain wheels, a dual canopy, extra storage, and easy-to-fold design, this wagon is a great family- and budget-friendly pick!
The Best Wagon for All Terrain & Long-Term Use
While it's the most expensive wagon on our list, you can use the Veer wagon from birth (with the addition of a car seat adapter that fits just about any brand) up until your kids are 55 pounds (per seat). The Veer is known for its all-terrain, all-season versatility, noting that you can easily roll on the beach, in the snow, through mud, and over rocks. The Veer comes complete with two cup holders and a snack and drink tray. Plus, the handle allows for pushing and pulling and you can fold up the wagon for compact storage.
Additional accessories can be purchased separately, including sun shades, car seat adapters, a travel bag, a bug shield, a weather cover, support seats, a storage basket, and more.
Babylist | Veer
If you're looking for a wagon that will easily handle all terrain and even a car seat, check out Veer for all-weather accessibility.
The Best Wagon for Riding Comfortably in Style
A relative newcomer to the kids' gear space, the Joey wagon is very well-designed. It fits two children and has straps for their safety. It comes with a one-step footbrake and front-locking wheels, a storage basket, a child's tray that fits in the middle for snacks and drinks, a cup holder (for the adult pulling it), a UPF 50+ canopy, and an adjustable handle bar for push-and-pull modes. This wagon has actual seats for your kids as well as a mesh footwell so your kids will be super comfortable as they ride around, plus it has an added basket to store your gear.
This wagon is an investment piece and is recommended for kids up to age 4, up to 55 pounds for each seat. It folds for compact storage. As for extra accessories, you can get a car seat adapter that fits a select number of car seats if you're riding with an infant.
Joey
Keep your kids comfy and riding smoothly in the Joey wagon, perfect for two kids on the go. My kids love having a snack with the shared bar across the middle as we stroll around the neighborhood.
The Best Wagon for Large Families
Strolling around with a big crew? This Wonderfold is for you, thanks to seating for up to four children. The raised seats and all-terrain wheels will help you get to where you need to go and the full-coverage canopy will keep kids nicely in the shade. Seats offer support to keep all kids sitting up straight. The wagon is good for kids ages 6 months and up and has a total weight capacity of 180 pounds. One side of the wagon has a push handle and the other side has a pull handle, so you can choose your preferred way to use this wagon.
Some models allow kids to climb into the wagon themselves with little trap doors—something important if you're trying to wrangle four kids. I asked a mom of two sets of twins for her opinion on this wagon, and she raved about its ease of use for her family.
Amazon | Wonderfold
If you're riding with four kids, this is the ultimate wagon to comfortably fit all your littles. And it's twin-mom approved!
Shop the Lux version here.
The Best Stroller-Like Wagon for Daily Adventures
Love your stroller but want a wagon? Check out Keenz wagons, which have a stroller-like push bar on each side. The wagon comes complete with all accessories including a canopy system with travel bag, cooler, cup holder, and travel/storage cover for the wagon. The wagon features large storage on both sides, along with pockets for valuables and water bottles.
Use this wagon for days at the beach, the pool, or just around your neighborhood. The wagon has seat belts for two and is as stylish as it is functional. The brand also offers options for four riders as well as three different wagon models.
Keenz
This wagon comes complete with all accessories and is ideal for a day at the beach, thanks to ample storage and a full sun canopy. My child has been known to nap in this one beachside.
For a wagon with similar handles, the Delta Children's Jeep wagon is a more budget-friendly option than the Keenz.
The Best Classic Wagon
Radio Flyer is known for its wagon assortment, which is why it's no surprise we love this for a classic design. This particular wagon is good for kids 18 months and up, has a maximum weight capacity of 200 pounds, and features an extra-long handle and all-terrain tires. It's a great choice whether you're pulling around two kids or just a bunch of gear.
Target
The classic red wagon we all recognize for outside fun.
The Best Basic Wagon
Another Radio Flyer option gets our seal of approval—this one offers three modes: two rider seating, hauling, and even bench seating. This fabric wagon weighs less than 23 pounds, has seat belts, wipes clean, and has a rear storage pouch, high seat backs and padded seats, two cup holders, and a canopy. It's suitable for ages 18 months and up.
BuyBuyBaby
A great choice for an easy-folding fabric wagon.
The Best Budget-Friendly Wagon
At under $100, this wagon is all you need for simple neighborhood strolls. The plastic wagon doesn't have much in terms of bells and whistles, but if you're going for simplicity at an affordable price, it's a great option. Two seat belts are included and it has a weight capacity of 75 pounds.
Amazon
Grab this stroller for about $100 on Amazon and roll around your neighborhood at a budget-friendly price point.