The Montessori method and pedagogy follows the developmental needs of children and seeks to provide for their independence as empowered, capable individuals in their world. One of these recommendations is the introduction of the floor bed for your young child: It's as simple as putting their crib mattress on the floor. You can also create a lower toddler bed that fits your home's style and aesthetic but still fulfills the accessibility of a mattress directly on the ground.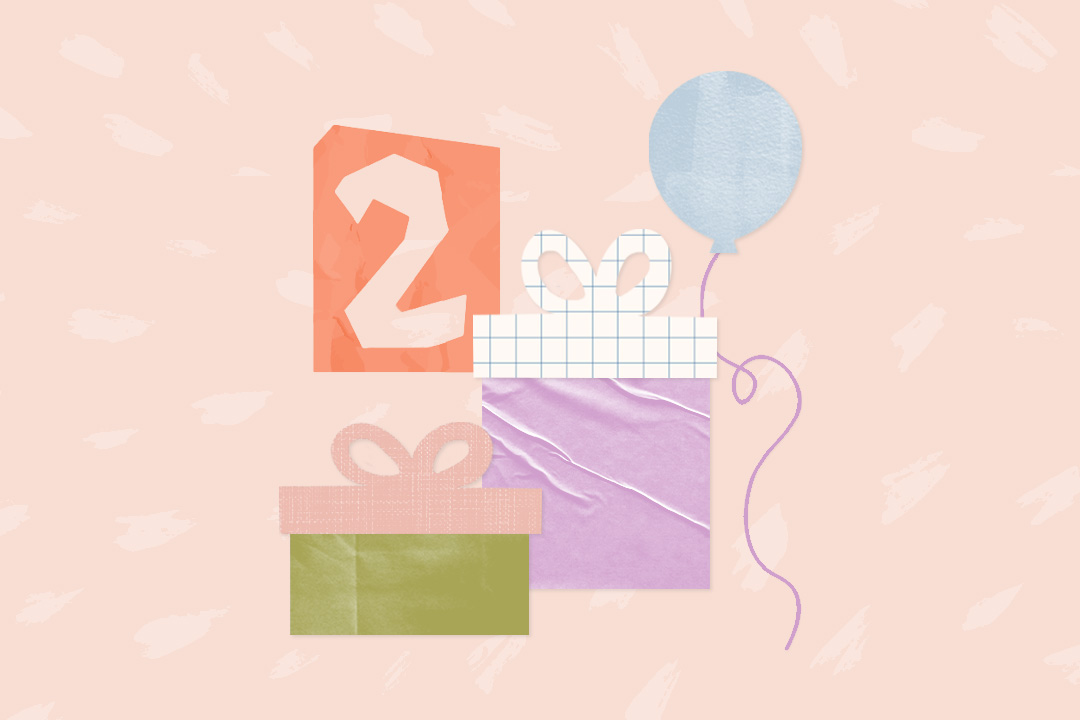 a LO in your life will love these! 🎁
It may seem like a wild idea to remove the limits a crib or bed with bars provides as your child is figuring out their gross motor movements and gaining control over their body, but a floor bed can provide some amazing benefits for learning and autonomy.
When your child is ready to move to a "big kid bed," the variety of options can make it feel too overwhelming to make a choice. Involving your children in the process will help them feel better about this next stage of their sleeping journey, but avoid presenting them with too many options. When making any change in the household, you can present them with choices within limits you've provided. For example, they can decide between two sets of sheets for the bed or make a selection between two pillow sizes. Here, we'll outline key factors to consider when transitioning to a Montessori floor bed and why it will developmentally meet the needs of your child, thereby fostering independence and confidence.
Montessori Floor Bed
Your growing, developing child is constantly seeking independence and expressions of their will. Children want control and ownership over their environment to help them understand and categorize the world around them. They're looking to the adults in their lives to help them help themselves. They don't want you to dress them in clothing you've selected; they want to understand and practice how to dress themselves. Offering your child ways to exert their independence in the home will actually make your life easier, as they'll be able to care for themselves and their environment without your helping hand. A floor bed will offer a greater sense of self as well as the freedom of movement (within limits imposed by the parent).
What is a Montessori Floor Bed?
A floor bed is a mattress on the floor. It can be your child's existing crib mattress or a twin mattress that sits on the ground, preferably against a wall for initial stability. Dr. Maria Montessori's theory is rooted in a scientific, developmental approach that children at the youngest age need to feel and experience freedom of movement and control over their will and choices. Keeping the mattress on the ground sets your child up for success because they can physically get in and out of bed, they can tuck themselves in, and they will eventually come to understand that they're choosing rest and responding to their physical needs.
Why Use a Montessori Floor Bed?
Independence and autonomy for your child.
Ownership of their bedroom and the wonderment and joy of exploring the world! The bed becomes the base of the room, and they build awareness around the cues their body sends for when rest is coming.
Development of self-soothing and calming ways to put themselves to bed after the parent leaves the room.
It's a safer option than worrying about your child rolling out of a toddler bed in the middle of the night.
Empowering your child with respect. Your child will feel respected and seen for the capable individual they are at this moment in time.
Your child will develop confidence, trust, and self-reliance.
Are Montessori Floor Beds Safe?
When considering the transition to a floor bed, you have to consider the safety of the entire bedroom itself. Limit and take out any objects that may be safety hazards or too stimulating for bedtime. Your child's bedroom should be somewhat minimal to prevent any sensory overload during a time that promotes sleep and rest.
The environment should be child-accessible, meaning things should be at their eye level and reachable for your child's hands. Allow the bedroom to be an uncluttered environment that simplifies clothing selection, books to lure rest, and a few stuffed animals or favorite toys within reach.
When setting up your child's bedroom, hang artwork low at your child's eye level and keep books on a low shelf or basket next to the bed. Your child may also enjoy a small night table or basket next to the bed with a water bottle accessible as well. While toys and stuffed animals kept in the room should be limited to a smaller number, it's OK if your child crawls out of bed to engage for a little bit. As your child learns and starts listening to their body, there may be a transition period where they fall asleep on the floor or while looking at a book, but they'll eventually learn to put themselves to bed.
When to Use a Montessori Floor Bed
Some may feel comfortable transitioning to the floor bed as early as 5 months, but some may find more success with the floor bed closer to the ages of 12-24 months when your child is mobile and can fully experience freedom of movement. You know your child best.
Once you decide to make the change, be consistent with using the bed for both daytime naps and nighttime sleep. Keep in mind that this transition will take time: It may take a few days for your child to adjust, so make sure your child experiences at least a week of the same consistent routine without interruption as they emotionally and cognitively adapt. When it's time for rest, your child should follow the normal routine so they can anticipate that sleep is coming. With the floor bed, you're inviting the child to self-soothe and put themselves to bed.
Closer to the age of 3, your child enters what Maria Montessori called the conscious mind, meaning they absorb information easily and now have agency in seeking experiences and controlling their decisions. When they reach that older age of awareness, they may show interest in moving to an elevated bed off the ground.
The Best Montessori Floor Beds for Toddlers