Don't get me wrong—there have been some amazing family-friendly movies released over the past two decades (Encanto, anyone?). But, if you grew up watching family films from the '90s, you know that they just don't quite make 'em like that anymore. Of course, the representation in '90s movies leaves much to be desired. And many '90s favorites have not aged well when watching them in today's cultural context or viewing them through a parents' eyes.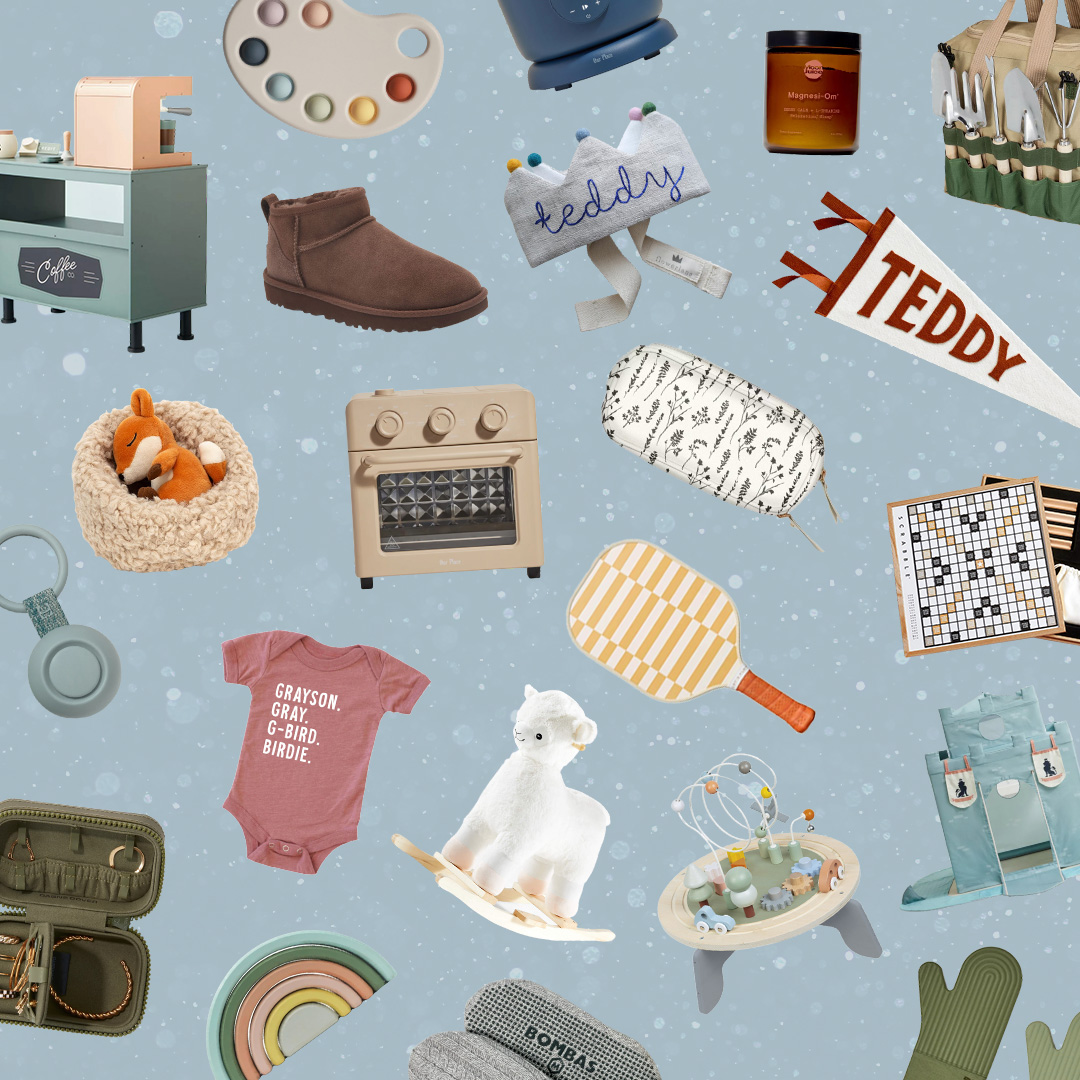 everything you need to ace holiday gifting this year 🎁
But there's just something about the movies from our childhoods that makes us feel all kinds of nostalgia. Whether it be from the memories of watching them for the first time in the mall movie theater with our friends. Or the feeling of seeing the rental VHS or DVD we wanted from Blockbuster waiting for us on the shelf.
So, why not take a blast to the past with the whole family by grabbing some popcorn and gathering by the TV to experience some pure '90s nostalgia thanks to some all-time favorites? We've gathered a list of more than 50 of the best family movies from the '90s—from well-known pop-culture films like Mrs. Doubtfire to favorites we almost forgot about like Wild Hearts Can't Be Broken.
Read on to get some inspo for your next family movie night, with most if not all of these titles available to rent or watch on YouTube, Amazon, Disney+, or other streaming services.
Best Family Movies from the '90s
Comedies
The Parent Trap (1998)
Rated: PG | Where to Watch: Disney+
The 1990's remake of The Parent Trap is an all-time favorite of The Everymom and The Everygirl editors—inspiring articles (are you a Meredith or a Chessy?) and plenty of social media content. This adorable family movie about two twin sisters (both played by Lindsay Lohan in her breakout role) who were separated as babies and, at age 12, find each other at summer camp. The girls then team up for a plan to reunite their parents.
My Girl (1991)
Rated: PG | Where to Watch: Netflix
Vada (played by Anna Chlumsky) lives with her funeral director father (played by Dan Akroyd) and spends her days with her best friend Thomas Jay (Macauley Culkin). In this sweet coming-of-age story, Vada learns about love, loss, and growing up. Like so many great '90s family movies, this one spurred a sequel in 1994, My Girl 2, that you can also add to your watch list. It's also the first movie that made me cry.
The Little Rascals (1994)
Rated: PG | Where to Watch: Rent on Amazon Prime Video
When two mischievous youngsters Spanky and Buckwheat—the proud leaders of an anti-girl organization—designate their friend Alfalfa to represent them in a crazy soapbox car rally, they're infuriated when they find out Alfalfa is smitten with their fellow classmate, Darla. Spanky and Buckwheat decide they must break up the couple, but when they become too preoccupied with this mission, their prized race car is stolen by a couple of rascals alike. At its core, this is a movie about childhood friendship—gender aside—and as Stymie so aptly says near the end of the film, "…you only make a once-in-a-lifetime buddy, once in a lifetime."
Father of the Bride (1991)
Rated: PG | Where to Watch: Disney+
When daughter Annie returns from a Roman study abroad trip newly engaged, her father George must wrestle with the fact that his little girl growing up. Hilarity ensues with an iconic cast including Diane Keaton, Kimberly Williams-Paisley, and the epic pairing of Steve Martin (George) and Martin Short (as wedding planner, Frank) well before their Only Murders in the Building exploits. Tweens and teens may enjoy this one a little more than the younger kiddos.
Mrs. Doubtfire (1993)
Rated: PG-13 | Where to Watch: Hulu
Mrs. Doubtfire showed us how far one dad was willing to go to spend time with his children after divorce, starring the incomparable Robin Williams. The first of many of Williams' movies found on this list, this is another great flick to enjoy with older kids.
More favorite family comedies from the '90s:
Adventure & Dramas
Hook (1991)
Rated: PG | Where to Watch: HBO Max
We promised Robin Williams was all over this list. In Hook, he plays a grown Peter Pan who forgot where he came from. But when Captain Hook kidnaps his kids, he has to find his inner Pan and come to their rescue (with the help of Tinker Bell and The Lost Boys, of course!). Julia Roberts shines as Tinker Bell and Dustin Hoffman might scare younger kids as Captain Hook.
Free Willy (1993)
Rated: PG | Where to Watch: Rent on Amazon Prime Video
When a mischievous orphan named Jesse vandalizes a theme park, he's placed with foster parents and assigned to work at the park to make amends. There, he meets Willy, a young Orca whale who, just like Jesse, has been separated from his family. This connection leads to a strong sense of kinship and understanding between the two. They go on to form an unbreakable bond with the help of a kind whale trainer, but another employee in the park catches wind of the duo and tries to profit off of them.
Cinderella (1997)
Rated: G | Where to Watch: Disney+
In this amazing remake of an all-time favorite, Cinderella is played by Brandy and struggles under the cruelty of her wicked stepmother and equally evil stepsisters. However, her beloved Fairy Godmother (Whitney Houston!) uses her magical powers to give Cinderella an unforgettable night at the ball. In this role, Brandy became the first Black actress to play Cinderella and kept her signature braids in the film.
Homeward Bound: The Incredible Journey (1993)
Rated: G | Where to Watch: Disney+
Before the Seavers leave for a family vacation to San Francisco, they drop off their three beloved pets—dogs Chance and Shadow, and cat Sassy—at a friend's ranch to take care of them while they're away. But when the animals start to worry that the Seavers have abandoned them, the three courageous animals set out on a rather treacherous yet thrilling adventure to find their way back home. Will they all make it?
More drama & adventure movies from the '90s:
Sports-Themed
The Sandlot (1993)
Rated: PG | Where to Watch: Google Play
A pop culture mainstay, The Sandlot follows a group of boys playing backyard baseball when one loses their stepdad's baseball signed by Babe Ruth over the fence to a dog named, "The Beast." Adventure ensues as the boys try to get it back. The movie also spawned the iconic line, "You're killing me, Smalls!"
Cool Runnings (1993)
Rated: PG | Where to Watch: Disney+
This incredible story follows four Jamaican bobsledders who dream of competing in the Winter Olympics, regardless of the fact that they've never seen snow in real life. So, with the help of a disgraced former champion desperate to redeem himself and his reputation, the Jamaicans set out to achieve their Olympic dream. Cool Runnings is still one of the highest-grossing sports movies of all time and had a resurgence this year when the second (and third and fourth) Jamaican bobsled teams qualified for the 2022 Winter Olympics.
A League of Their Own (1992)
Rated: PG | Where to Watch: Amazon Prime Video
Tom Hanks and Geena Davis star in this iconic movie based on the real All-American Girls Professional Baseball League, which was formed during World War II to keep baseball going while men were overseas. The movie gave us epic lines like, "There's no crying in baseball" and unforgettable characters like Stillwell Angel and Marla Hooch. Madonna, Rosie O'Donnell, and Bill Pullman also star.
More of our favorite family sports movies from the '90s:
Animated Movies
Toy Story (1995)
Rated: G | Where to Watch: Disney+
The movie that started the whole Toy Story franchise—Buzz, Woody, and friends are toys who come to life when humans aren't around. Watching this movie, it's incredible to see how far computer animation has come from the original, but this one remains a timeless family flick.
Mulan (1998)
Rated: G | Where to Watch: Disney+
When the imperial army calls up a man from each family, Mulan decides to step in for her injured father and join, pretending to be a man. She finds herself in dangerous situations and constantly on the verge of being found out. But when she alone is able to uncover a plot to kill the emperor, she and her friends step up and try to save China from a Huns invasion—and falls in love along the way. Not to mention, the song "Reflection" by Christina Aguilera included in this movie's soundtrack is unforgettable.
More best animated movies from the '90s