For generations, growing up has been interlaced with the magic of Disney. Between the endearing characters, colorful storylines, and moving messages, few things spark the imagination of little ones like a Disney movie does. The characters become catalysts for dress-up or playtime, the songs cycle on repeat, and the storylines orient a kid-size moral compass.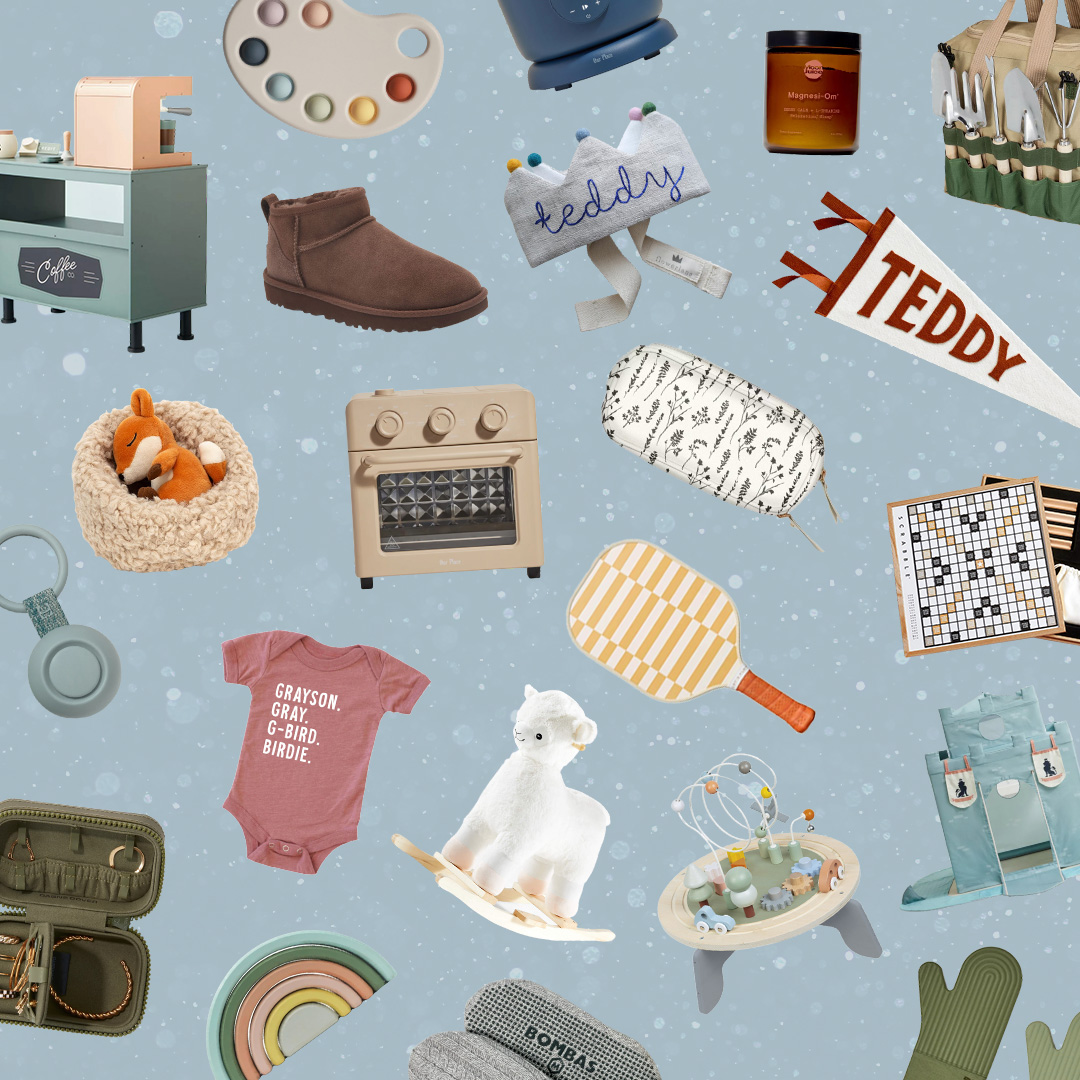 everything you need to ace holiday gifting this year 🎁
Not only are the best Disney and Disney Pixar movies in the front of our minds and hearts during our childhood, but many of us also go on to fondly reminisce about our favorites long into adulthood, too. Disney movies have been lighting up screens starting with Snow White & The Seven Dwarfs in 1937, and in fact, princess lovers can rejoice because there's a fresh fairytale, Wish, in theaters now.
Fortunately, now, more than ever, we're seeing a diversity of characters, casts, and plots—ensuring that as many kids as possible see themselves represented in the magic. The best Disney movies offer audiences the chance to balance their reality with imaginative and empowering tales. If our beloved Disney characters' lives can be enchanting, so can ours. And while stories where things always work out—as they do without fail in Disney movies—might clash with raising children with a healthy sense of expectations, you can think about it this way: Even if it seems like something isn't going to work out in real life, doesn't Disney's message help form a positive outlook to believe that eventually, something will?
So get your Disney+ subscription queued up because we've compiled a list of the best animated Disney movies for every age from toddlers through older kids.
50+ of the Best Animated Disney Movies for Kids
Best Disney Movies for Toddlers
For their first foray into Disney movies, the best ones will present your toddler with sing-song music, happy-go-lucky characters, and scenes that will get them excitedly jumping on their feet as the story unfolds—not hiding in your lap scared. Keeping them engaged can be especially tricky considering their short attention spans, but luckily there are quite a few toddler-friendly Disney movies.
1. Cars (2006)
Rated: G | Where to watch: Disney+
Supplant your child's love of all things cars with this movie turbocharged with fun, friendship, and race car driving. Toddlers will feel for Lightning McQueen's ambitious determination to be the best, while also recognizing that the friends he makes are also key to what makes him a winner. While the Cars movie franchise includes Cars 2 and Cars 3, parents caution that Cars 2 is a little violent and best suited for older kids.
2. Finding Nemo (2003)
Rated: G | Where to watch: Disney+
This kaleidoscope underwater adventure follows companions Marlin and Dory as they set out to rescue Marlin's son, Nemo, who has been captured by a diver and confined to a fish tank. Little ones will be mesmerized by the vivid colorscapes and in giggles by the antics of quirky characters. Plus, it's a lovely melange of entry-level messages about the courage, persistence, and kinship that can define those bravely taken journeys of our lives.
A note for parents and caregivers: You might just want to skip the scary barracuda moment at the beginning of the movie.
3. Frozen (2013)
Rated: PG | Where to watch: Disney+
A must-watch for many a toddler—and human of any age, at that—is this treasured story of newly anointed Queen Elsa, who is fumbling with her magical powers, and her princess sister, Anna. Elsa has cast a curse over their kingdom, leaving it in an eternal state of winter, while Anna loyally embarks upon a mission to save it and regain closeness with her sister. With its wonderfully catchy songs, toddlers get to experience an ironically heartwarming quest against dazzling winter wonderland scenery and learn the power of love, the joys of sisterhood, and the rewards of perseverance.
4. Pooh's Heffalump Movie (2005)
Rated: G | Where to watch: Disney+
This movie featuring Pooh and his adorable gang of friends is a perfect choice for immersing toddlers in the darling world of Winnie the Pooh. Produced by Disneytoon Studios—a division of Disney—it depicts Pooh, Piglet, Tigger, Roo, Rabbit, and Eeyore as they try to catch a seemingly mysterious Heffalump. In befriending one named Lumpy, they come to find out that strange appearances can be misleading—Heffalumps are actually kind! If you want your little one to learn the lesson of being open to the pleasant surprises of new friends, no matter what they look like, this is it.
More animated Disney movies for toddlers:
5. Cinderella – G (1950)
6. Alice in Wonderland – G (1951)
7. The Aristocats – G (1970)
8. The Many Adventures of Winnie the Pooh – G (1977)
9. Olaf's Frozen Adventure (Disney short film) – G (2017)
Best Disney Movies for Kids Ages 4-6+
Preschool is such a sweet spot for Disney movies—it's at this age that the characters, the adventures they go through, and the lessons they learn really start to stick. Many princess phases begin at this age too! It's also fascinating to see which characters and storylines resonate with different kids because there's such an eclectic collection of them to choose from. From adorable Dalmatians and lion cubs to friendly monsters and astronauts, to brave adventurers, your preschooler is going to have the best time discovering their favorites.
10. Monsters, Inc. (2001)
Rated: G | Where to watch: Disney+
Giving littles a chance to have an unintimidating encounter with monsters, Monsters Inc. is the fun portrayal of a group of spirited monsters who must scare children—for it's the children's screams that power the city's energy. When Boo, a sweet little girl, finds herself crossed into the monster world from the human world, she brings a whole new dimension of joy and positive change to the monsters' way of life. With tons of laughable moments alongside touching emotional depth, facing a fear—like monsters—becomes achievable.
11. Encanto (2021)
Rated: PG | Where to watch: Disney+
It's so great that kids of all ages now have access to learning about the world's spectrum of families and cultures on the big screen. Encanto is a charming way to expose your preschooler to the colorful, close-knit Madrigals—a Colombian family where each member has a unique gift. Except Mirabel. When their town faces hardship, Mirabel tasks herself with saving it from further ruin and finds herself along the way. Between its engaging songs, bright scenes, Latin American elements, and Mirabel's tenacity, little ones get to envision a special culture where family is essential and every member is precious.
12. Beauty and the Beast (1991)
Rated: G | Where to watch: Disney+
Of the countless princesses Disney has brought to life, Belle is certainly one to be admired—for her beauty, yes, but her brains, too. A book lover with a big heart, this classic Disney movie captures her compassionate attempts to soften the heart of a prince-turned-beast, upon having been locked up in his castle. Besides showcasing a strong female protagonist and a fantastical series of characters, Beauty and the Beast has memorable messages about acceptance, bravery, and the sacred nature of inner beauty.
13. Aladdin (1992)
Rated: G | Where to watch: Disney+
Many Disney movie journeys have the traditional tale of a magical love story between a beautiful princess and a scrappy suitor, Aladdin remains a gem to be seen thanks to Genie, the iconic character brought to life by Robin Williams. What kid hasn't housed a collection of wishes that they dreamed would come true? Aladdin's golden opportunity to rub a magic lamp and share his wishes offers hope that it's possible. While his involves freedom and becoming a prince, whereby he courts Princess Jasmine, overall the movie is an enchanting adventure filled with humor, uplifting songs, and a meeting of hearts.
14. Lady and the Tramp (1955)
Rated: G | Where to watch: Disney+
For a timeless Disney feature about finding true love and overcoming differences, the affectionate story of Lady and the Tramp won't disappoint. It's not just people who have a hard time getting past contrasting looks and ways of living sometimes—dogs get the struggle! Lady's upscale background deviates from Tramp's street-wise upbringing, and yet the pair discover a friendship together that buds to romance anyway. It's a sweet and innocent way to expose little ones to a happy love story—and think twice about the significance of a spaghetti dinner!
More animated Disney movies for kids ages 4-6+:
15. One Hundred and One Dalmatians – G (1961)
16. The Jungle Book – G (1967)
17. The Rescuers – G (1977)
18. The Fox and the Hound – G (1981)
19. The Little Mermaid – G (1989)
20. The Lion King – G (1994)
21. A Bug's Life – G (1998)
22. Toy Story – G (1995)
23. Toy Story 2 – G (1999)
24. Lilo & Stitch – PG (2002)
25. Ratatouille – G (2007)
26. The Princess and the Frog – G (2009)
27. Bolt – PG (2008)
28. Tangled – PG (2010)
29. Toy Story 3 (2010)
30. Monsters University – G (2013)
31. Moana – PG (2016)
32. Finding Dory – PG (2016)
33. Frozen II – PG (2019)
34. Toy Story 4 – G (2019)
35. Luca – PG (2021)
Best Disney Movies for Kids Age 7+
By elementary school, kids are beginning to really anchor some defining aspects of their identities. They're more sure of what their interests are, who their role models are, where their imagination goes, and what makes them laugh. When it comes to pairing them with Disney movies they are going to love, chances are they're going to have a pretty good sense of what might click for them, not to mention they can handle some of the scarier moments that might have frightened them as younger viewers.
36. The Incredibles (2004) & The Incredibles 2 (2018)
Rated: PG | Where to watch: Disney+
The Incredibles movies preserve the charm of superheroes for older kids. Though the Parr family is supposed to hide their superpowers because society has outlawed them, they have been called to revive their heroic abilities in order to save the world. Blending satisfying action with the meaningful bonds that keep families close, these movies give kids—every parent's little superheroes—a sense of purpose for sharing the special abilities they possess. Note: The Incredibles opens with a scene that touches on suicide, so if this is something you're being sensitive about with your child, it may not be suitable for them.
37. Inside Out (2015)
Rated: PG | Where to watch: Disney+
As kids are coming to grips with the mood ring of emotions they might experience on any given day, Inside Out is a stellar depiction of the way our emotions—even when they're unpleasant—can be to our advantage. The story centers around Riley, and the inner workings of her emotions—all of which have been personified as characters. They don't always see eye to eye about what's best for her as she tries to navigate a new city and school and the relationships that go with it. Ultimately, however, they all care about her well-being, and the movie leaves kids with the invitation to befriend and honor each of their emotions.
38. Wall-E (2008)
Rated: G | Where to watch: Disney+
For a little flavor of sci-fi coupled with delightfully clever characters, Wall-E is one of its kind when it comes to Disney movies. Wall-E is a resourceful robot who spends his days collecting treasures and organizing waste in a future Earth devoid of humans. When he sparks a connection with the polished robot EVE, they combine forces and attempt to save the destiny of humanity. Since it's elementary age when kids start to become more sensitive to global warming and human conflict, they will definitely resonate with these robots' do-good mission, and their intent to protect both people and the planet.
39. Mulan (1998)
Rated: G | Where to watch: Disney+
Mulan boldly disguises herself as a man so that she can replace her ailing father in the Chinese army. By defying gender norms and lifting up her friends along the way, she is a fantastic role model who shows kids that you can live outside the box, take risks, and emerge triumphant.
More animated Disney movies for kids age 7+:
40. The Hunchback of Notre Dame – G (1996)
41. Hercules – G (1997)
42. Tarzan – G (1999)
43. Up – PG (2009)
44. Brave – PG (2012)
45. Wreck-It Ralph – PG (2012)
46. The Good Dinosaur – PG (2015)
47. Zootopia – PG (2016)
48. Coco – PG (2017)
49. Ralph Breaks the Internet – PG (2018)
50. Raya and the Last Dragon – PG (2021)
51. Elemental – PG (2023)
Best Disney Movies for Older Kids 10+
Older kiddos are reaching the point where they've evolved alongside the (potentially many) Disney and Disney Pixar movies they've found they enjoyed the most so far. Now they can stretch their minds to some of the added character complexities and brushes with existential themes. Whether you have an older kid with evolving interests or one still rooted in what they adored years back, you can count on a captivating Disney movie to nourish their growth!
52. Soul (2020)
Rated: PG | Where to watch: Disney+
Kids at this age may begin confronting the quintessential question we're all likely to wonder at some point in our lives—what is life? Soul explores the possibility of how our souls might develop before we emerge as personalities in the world as we know it. It's a breathtaking Pixar depiction of a teacher's attempt to understand the special essence that defines us all while helping make concepts like the soul, afterlife, and the like graspable along the way.
53. Onward (2020)
Rated: PG | Where to watch: Disney+
A poignant portrayal of the current polarity we see between age-old magic and modern technology, elf brothers Ian and Barley Lightfoot care about preserving the magic side of things. In hoping to bring their father back to life for a day, their quest celebrates self-discovery, family bonds, and consideration for magic's place in our technologically-dominated society, Onward offers creative depth for maturing minds.
54. Turning Red (2022)
Rated: PG | Where to watch: Disney+
How many kids on the brink of becoming teenagers can relate to not feeling like themselves when overtaken by their emotions? Especially when navigating evolving interests, relationships, and hormones! For Mei Lee, when she's racked with the intense emotions of teenage life, she transforms into a giant red panda. As a story about learning to embrace what makes you unique, including your cultural heritage, Turning Red uses Mei's journey to show older kids grappling with the pressures of being a teen the importance of being true to yourself.
55. The Nightmare Before Christmas (1993)
Rated: PG | Where to watch: Disney+
Get kids turned on to Tim Burton with this riveting film that centers on Pumpkin King Jack Skellington. Just when he's growing bored of the monotony in his home of Halloween Town, he encounters the refreshing cheer of Christmas Town. Hoping he can bring its spirit back home, he faces whimsical challenges in trying to do so. With eerie fun songs and widely recognized characters, the story's whimsically dark aura gives older kids a taste of something different yet alluring.