Though my angst-filled years of worshipping at the altar of The Catcher in the Rye are long behind me, there's a line of Salinger's I always carry with me. In it, his classic anti-hero Holden Caulfield waxes on the particular heartache of closing a book for good, wishing its author was a "terrific friend of yours and you could call him up on the phone whenever you felt like it."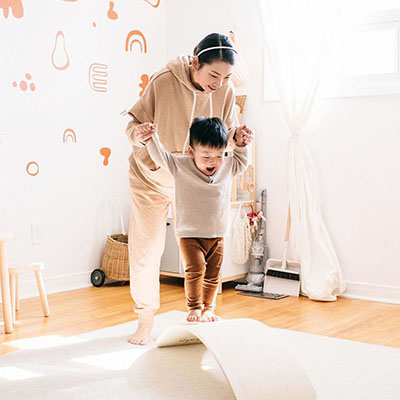 If your kid is turning 2, get ready for hilarious conversations, much more involved play, and lots of sweet, sloppy kid hugs and kisses. As for what you'll need? Leave that to us.
The moment I read that line back in high school, something clicked into place inside my heart. A good book leaves you longing well after its story has come to an end. Its characters and the places they inhabit leave an imprint and, in turn, can't help but craft the way in which we see the world. 
With this philosophy in mind, I can't think of a more meaningful gift to give my children than the most beloved of fictional friends. Courageous, kind, loyal, and infinitely unforgettable, the characters at the center of these books are just the type you'd want accompanying your little ones throughout childhood. Read on for eight memorable children's chapter books to read alongside your kids.