For young children, there is tremendous value in a simple bedtime story. Snuggling up with a caregiver and diving into a good book is part bonding experience, part literacy-boosting exercise. With each page we turn, we're not only working to ignite a love of books in our children, but we're also laying the foundation for reading and language acquisition skills that are yet to come.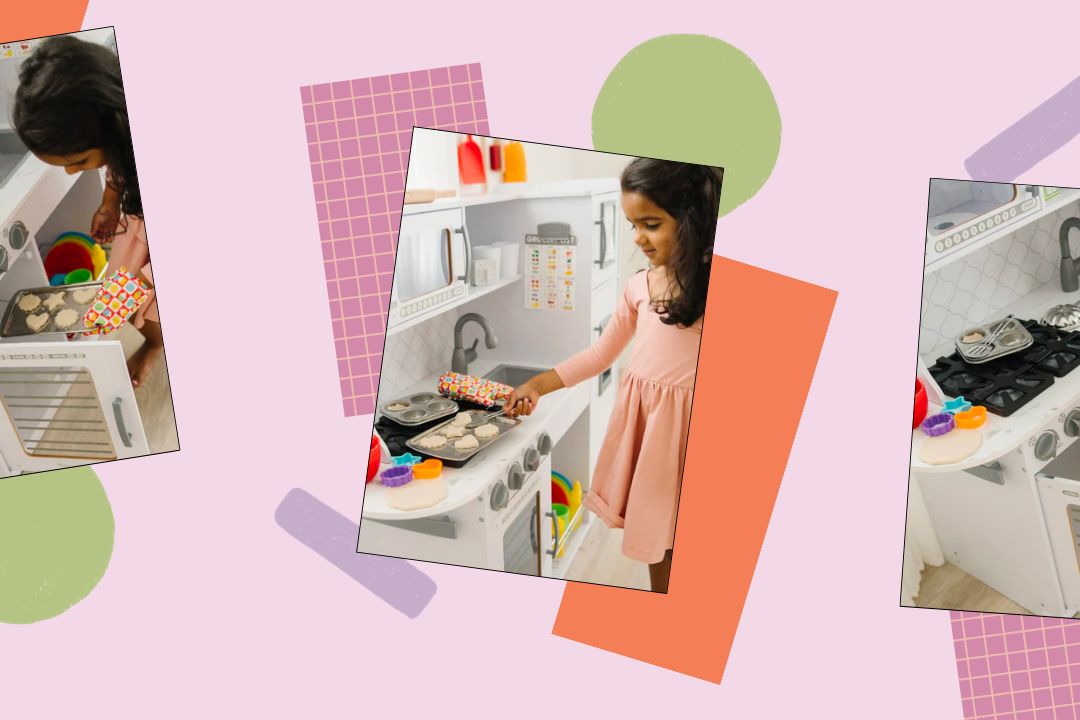 While nothing beats the beauty and artistry of a picture book, there are good reasons to introduce your preschooler or kindergartner to more complex narratives—such as those found in chapter books. 
"Even before children learn to read, you want them to have a really good sense of the rhythm of language," says Traci Timmons, a reading therapist who works with children to advance their reading and language skills. Timmons says chapter books help build a strong foundation for literacy by increasing a child's attention span for longer stories and strengthening vocabulary and comprehension. 
Meet the expert
Traci Timmons
Reading Therapist
But there's more to be gained from chapter books than just technical reading skills. The National Association for the Education of Young Children suggests that reading more complicated texts aloud to little ones, and engaging in discussion, helps kids understand that "there are many possible responses to complex literature," depending on the reader's personal experiences and perspectives.
Tips for Longer Reads
Ready to choose a more complex read for your book-lover? Follow Timmons' expert advice for making the most of your child's next reading session. 
Break It Up
When first introducing chapter books, Timmons encourages parents to take it slowly with one chapter at a time. To ensure you don't lose your little reader to more complicated text, read short sections and then stop and check in. Keep your tone conversational and ask questions such as, "What do you think will happen next?" or "How do you think this character is feeling now?" 
Press Pause
A brief pause in your storytelling allows you to check in and ensure your little one understands the story as it unfolds. Use this opportunity to reword potentially confusing text, or ask questions that ensure you and your child are on the same page. 
Show Them the Way
Reading out loud to your child is a great modeling opportunity. When you crack open a book together, read with expression, stop and share your thoughts, and ask questions that spark discussion. 
Maintain a Good Balance
While Timmons sees the value in a chapter book, she reminds parents that age-appropriate picture books can open a world of learning opportunities for young children. "Picture books show children that words translate into images. The illustrations help identify the main parts of the story in a concrete and beautiful way—and this is very important for young children," she explains. 
Chapter Books for Preschoolers
The Princess in Black 
Prim and proper Princess Magnolia has a secret no one but her pet unicorn Frimplepants knows: she is the monster-fighting Princess in Black—a brave and nimble warrior who, with the aid of her loyal steed, defends the innocent from hungry monster attacks. Follow her adventures through seven chapter books, complete with adorable illustrations practically guaranteed to keep your little reader on the edge of their seat. 
The Wonderful Wizard of Oz
While you may be familiar with the land of Oz, this book—published in 1900—promises to whisk you and your child off on a wholly magical adventure with every bedtime read. With a slew of scenes that never made it into the movie and many details Hollywood changed (side note: Dorothy wears silver shoes in the books!), diving into this tome promises a world of exciting surprises. Bonus? There are 14 Oz books written by Baum, so you and your child can keep the adventures coming. 
Junie B. Jones
Timmons recommends the Junie B. Jones series based on the title character's super expressive personality. "She's so fun to read out loud," gushes Timmons. "You'll see her talking in all caps frequently with so much excitement in her voice. She's very silly and sassy, and if you can embrace that while you read aloud, kids will really love it! It's an excellent book for modeling reading skills." 
Sofia Martinez: My Family Adventure
Creative, quirky, and instantly loveable, Sofia Martinez takes young readers along on her everyday adventures as she navigates life alongside family and friends. This is an early chapter book, with sweet illustrations and simple phrasing to keep little listeners engaged. Bonus points for the book's bilingual narrator, who introduces simple Spanish words throughout the text.
Magic Tree House
Set in a small Pennsylvanian town, this series follows the time-traveling adventures of ordinary siblings Jack and Annie Smith. When this duo stumbles upon a treehouse filled with enchanted books, they are transported through time to solve mysteries, complete missions, and otherwise save the day. There are more than 30 titles in this series, all beckoning your kid to settle in and listen. 
The Conch Bearer
For fans of the Harry Potter books, Divakaruni's 12-year-old hero, Anand, will be instantly endearing. In this wildly exciting fantasy novel, the first in a three-part series, readers journey alongside a young boy as he travels through India to return a magical shell to safe-keeping hundreds of miles from home. Beautifully written for both the young and old, this award-winning novel promises adventure, magic, and insight into the human experience—all perfectly packaged as a wholly-engaging bedtime read. 
My Father's Dragon
A longstanding favorite, My Father's Dragon follows the daring exploits of a young boy, Elmer Elevator, as he makes his way to Wild Island in pursuit of a baby dragon. Nominated for the Newbery Medal in 1949, this book is the first in a classic trilogy dedicated to Elmer and his adventures. 
Haroun and the Sea of Stories
Charming, enchanting, and forever memorable, Haroun and the Sea of Stories whisks readers away on a strange adventure. When Haroun's dad, the legendary storyteller Rashid Khalifa, finds his well of words has run dry, the young boy vows to come to his rescue. He hops aboard a magical bird in search of the Sea of Stories, meeting creatures who are at times silly, wise, and altogether odd. This fantasy novel is a fun and adventurous read that underscores the importance of storytelling in our lives.
This article was originally published in 2020 and has been updated for timeliness.