Each phase of our child's life comes with new challenges and a whole lot of new rewards. Toddlerhood is a time of budding independence for them—which can present some challenges—but it's also a time of parent-child bonding. Plus, it's rewarding to start to see their unique personality shine through as they grow and grow.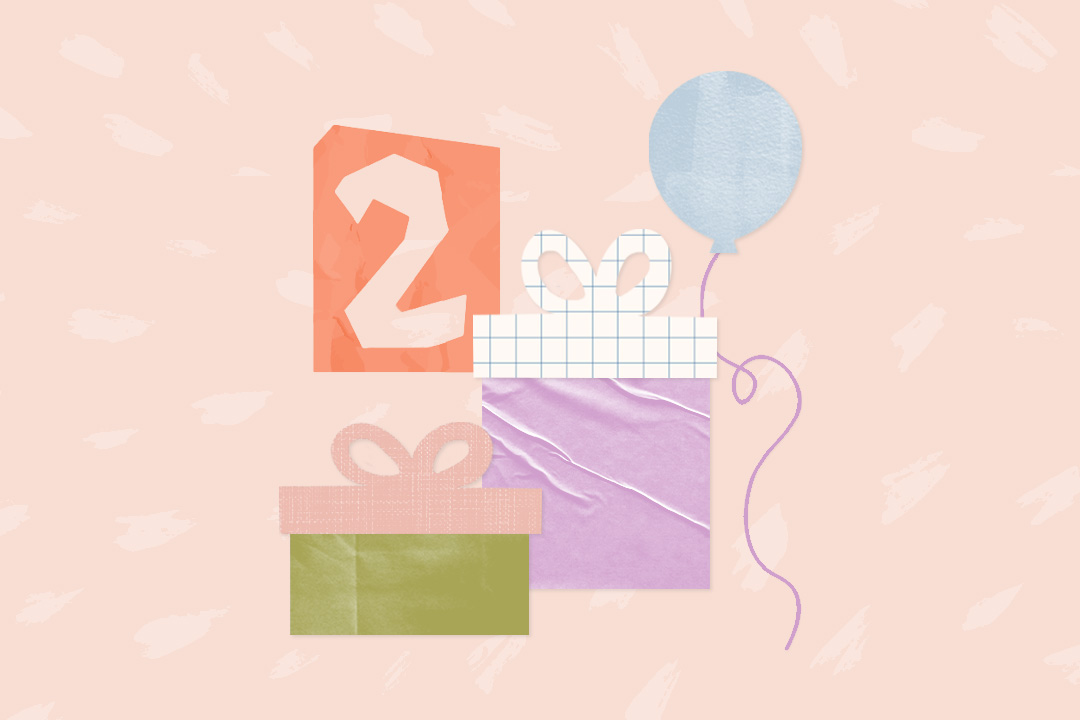 a LO in your life will love these! 🎁
As we all know, raising a child is no simple task. Taking care of a little human and helping them to grow takes time, a whole lot of effort, and oftentimes energy that we don't have. It is a job that can be as tiring as it is fulfilling. As parents who are trying their best at all times, we often have to get creative with the best ways to ensure our little ones are happy, healthy, and growing as they should be.
One aspect of growth that is incredibly important is playtime. Play is important, especially for toddlers, not only because it improves motor skills, but also because it contributes to a child's emotional, social, and cognitive well-being. When it comes to ensuring our little ones get all of the benefits of playtime, getting creative may be the best thing we can do. The good news? You're not alone in this. We want playtime with our little ones to be a bonding experience, so we've rounded up some of our favorite creative toddler playtime prompts for even the most tired of parents to turn to.
DIY Activities for Playtime
1. Scavenger Hunt
Easter egg hunts are popular for a reason–they're fun! But you can do this year-round by hiding like items in a single room for your toddler. I kept my little one entertained for so long by hiding mini pumpkins around the room in the fall. During other seasons, I'd just find things we had like items of–so sometimes it would be his Paw Patrol cars or stuffed animals.
2. Dance Party
There are great songs specifically geared toward toddlers and little kids–like the Party Freeze Dance Song, The Floor is Lava, and the Hokey Pokey. Turn on some tunes and have a dance party with your kids—this happens to be a great way to energize yourself, too! Fair warning, kids this age often like to hear some songs on repeat.
3. Build a Fort or Indoor Camping
While it may seem like everything is different from when we were growing up, we promise some of the classics still apply today. Making forts was one of my favorite activities when I was little because it felt like I was making my own imaginary world. Create a fun space and fill it with some of your little one's favorite things and they'll be entertained for a long time!
4. Artist Box
Don't get rid of that massive Amazon box just yet! Playtime is a great opportunity for little ones to get creative. Use that cardboard box as an 'artist box' for them to color in with crayons or markers. Not only does this allow them to draw and create freely, but it also keeps the mess contained!
5. Movie Night
When in doubt and life gets really tiring, make movie night a family thing. Put on cozy clothes, have some movie snacks, and cuddle up together. Make it an occasion.
6. Water Play
Curiosity is at an all-time high in the toddler stage, so some of the simplest things will be wildly entertaining to them (which is great for parents!). We brought a learning tower up to the sink and my toddler would play for so long in the kitchen sink, scooping and pouring water from one bowl to the other, stirring it, adding soap, etc.
Activities You Can Buy for Playtime
7. Sensory Dough or Clay
What better way to create than with dough or clay they can mold into whatever they want? Keep a drawer full of tools on hand and pull them out whenever your little one is needing some entertainment. Grab some at the store or make play dough at home. Be sure to have something like cookie cutters, tools, or shapes on hand so they can get extra creative.
8. Blocks or Building Materials
Provide your child with different types of blocks like wooden blocks, foam blocks, Mega Bloks, or Duplos, and encourage them to build towers or structures.
Target | MEGA BLOKS
Melissa & Doug
9. Sensory Bin
Another great option that can be bought or made at home is a sensory bin. Use things like rice, beans, or water beads, and cups, scoops, spoons, tongs, or funnels. Kids can explore the textures and play with different toys in the bin and be entertained for hours.
Amazon
Etsy | Joyful Play Shop
10. Puzzles
Age-appropriate puzzles can keep kids entertained for hours—Melissa & Doug has the best options for kids ages 18-24 months. My favorite hack is setting a few puzzles out at once but mixing up the pieces all together so they're doing multiple puzzles at once. Sorting through the different pieces is educational (pairing the farm animals to the farm animal board vs. the cars to the car board). Plus, matching what puzzle each piece goes to adds to the fun and takes a little longer. This is also a great time to teach vocabulary as you talk about each piece and color.
11. Activity Table
Independent play can be just as important as social play. Activity tables are great for promoting independent play and are sure to keep little ones busy for a long while.
Melissa & Doug
Amazon | Little Tikes
12. Story Time/Reading
Books are always a good idea and can be used together or solo by little ones. Provide a variety of age-appropriate books and encourage your child to read on their own, or read books together as a family. Let the kids choose the books and take turns reading aloud. This can be a relaxing way to wind down at the end of the day.