There's something nostalgic about going to the movies, spending way too much on popcorn and drinks, and disconnecting from the world for a couple of hours. And with Thanksgiving being a big opening weekend for movies, watching a flick with the family is a fun way to spend some quality time together.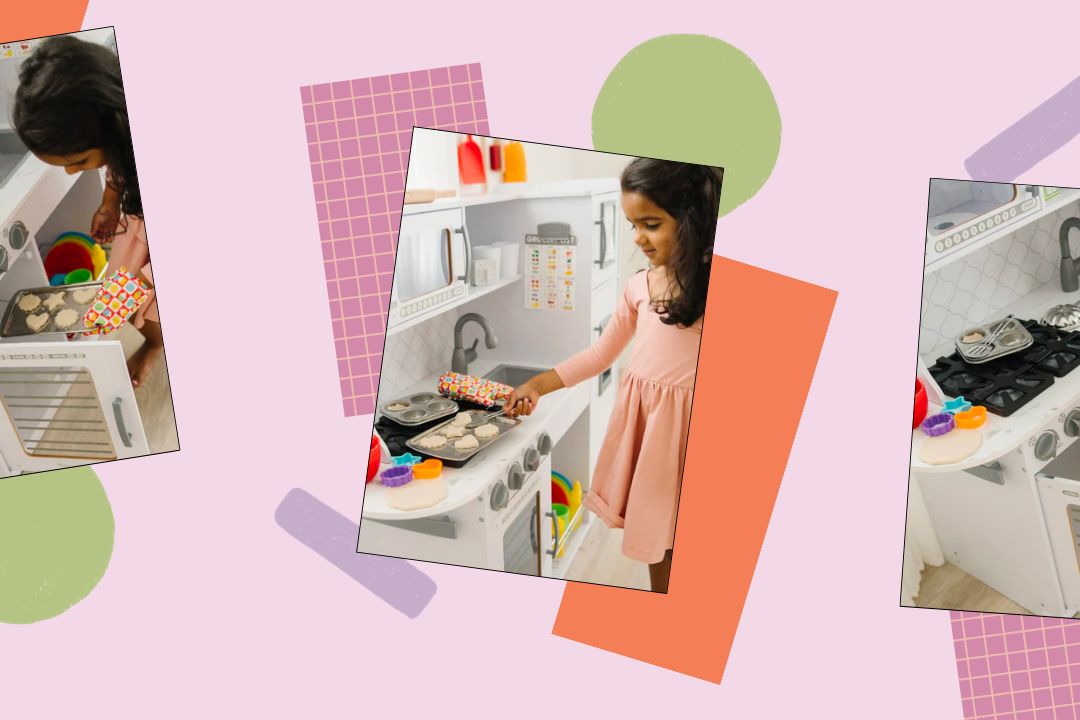 When you're filled to the brim with stuffing, mashed potatoes, and turkey, you're in the perfect position to kick back and relax. The best way to do just that is to catch one of the newest movie releases either on your own couch or in the comfort of your local movie theater (seriously, have you sat in one of those recliners yet?!). Whatever your viewing preference may be, we've got a list of the best new movies to watch as a family this Thanksgiving weekend.
Movies to Watch This Thanksgiving
In Theaters
Guillermo del Toro's Pinocchio
Rating: PG
Release date: November 9, 2022 (in select theaters)
See this classic children's tale like you never have before. Follow along as our beloved puppet fights ethical battles in an attempt to live a righteous life and become a "real boy."
Strange World
Rating: PG
Release date: November 23, 2022
The Clades are legendary for their adventurous endeavors. Alongside a group of misfits, the family embarks on their greatest journey yet: navigating a treacherous new world. This newest Disney cartoon is sure to be a crowd-pleaser for families.
Black Panther: Wakanda Forever
Rating: PG-13
Release date: November 11, 2022
If your household, like many others, was buzzing for months after the original Black Panther was released, now is a great time to head back to theaters to see the sequel. Dealing with the aftermath of King T'Challa's death, Queen Ramonda, Shuri, M'Baku, Okoye and the Dora Milaje must join together to fight for their nation.
The Fabelmans
Rating: PG-13
Release date: November 23, 2022
After falling in love with film post his first movie-going experience, young Sammy begins making his own productions at home. In doing so, he uncovers a dark family secret. From iconic director Steven Spielberg, The Fabelmans is a semi-autobiography of life as an aspiring filmmaker with a loving but flawed family. This is the perfect film to make you fall back in love with movies.
Glass Onion: A Knives Out Mystery
Rating: PG-13
Release date: November 23, 2022
I don't know about you, but I was hooked on Knives Out from the moment I saw Chris Evans in a cable-knit sweater, and I can only hope the sequel is as enjoyable as the first. What we know for sure is that this will also be a classic case of whodunit. Detective Benoit Blanc is put on the case of a mysterious death while visiting billionaire Miles Bron's private Greek island.
Stream at Home
Rating: PG-13
Release date: November 4, 2022
Where to stream: Netflix
Sherlock isn't the only detective in the family. His sister, Enola, is often lost in his shadow, but in this sequel she must take on her first case. She enlists the help of her friends and brother to help find a missing girl.
Rating: PG
Release date: November 10, 2022
Where to stream: Netflix
We could not be more excited about Lindsay Lohan's return to the big (TV) screen with her newest wholesome holiday film, Falling for Christmas. A young heiress to her father's successful hotel business sustains an injury while skiing just after getting engaged. Her fall wipes her memory so she no longer knows who she is. A charming cabin owner and his daughter take it upon themselves to take care of the mystery woman.
Rating: PG
Release date: November 11, 2022
Where to stream: Netflix
In an attempt to be reunited with her late father, young Nemo ventures to the dreamworld of Slumberland. With the help of an outlandish friend, together they search through dreams and fight off nightmares. This is one that's sure to tug on your heartstrings in the best way. Plus, looking at Jason Mamoa for an hour and 57 minutes never hurt anyone.
Rating: PG
Release date: November 18, 2022
Where to stream: Disney+
A sequel to the beloved 2007 film Enchanted, we follow the same cast, including the upbeat and charming Giselle, as they learn that life in New York City is not quite the fairy tale they had hoped for. She and her Prince Charming decide to move their family to suburbia in search of the picturesque life they've dreamed of. When a spell goes wrong, Giselle must reverse its magic or else, learning the true meaning of happily ever after along the way.
Rating: PG
Release date: November 17, 2022
Where to stream: HBO Max
Getting a long-awaited follow-up to A Christmas Story is even better than a Red Ryder Carbine Action 200-shot Range Model Air Rifle with a compass in the stock. This time, Ralphie is in the parental role and aims to give his kids a magical Christmas experience like he had as a child.
Spirited
Rating: PG-13
Release date: November 17, 2022
Where to stream: Apple TV+
If you've been waiting since Elf to see Will Ferrell in another Christmas movie, then add Spirited to your Thanksgiving watchlist. Ferrell plays the Ghost of Christmas Present who sets out to redeem Clint Briggs, played by Ryan Reynolds, in this musical retelling of Charles Dickens's classic story.