If I had to pick my favorite meal of the year, it would hands-down be Thanksgiving dinner, even though I'm actually one of those people who doesn't like the turkey. Don't @ me (do people still say that?), it's just who I am. But give me every possible side dish and I'm a happy woman. Multiple desserts? Yes please! A (usually) dry piece of meat? No, thank you. I'll typically have one bite of turkey, because people get very heated about my dislike for the main dish. And even though that's all I take at Thanksgiving dinner, I actually love repurposing turkey after the fact with Thanksgiving leftovers recipes. Turkey-focused leftover creations are where it really shines. Turkey smothered in pesto? Pass it my way!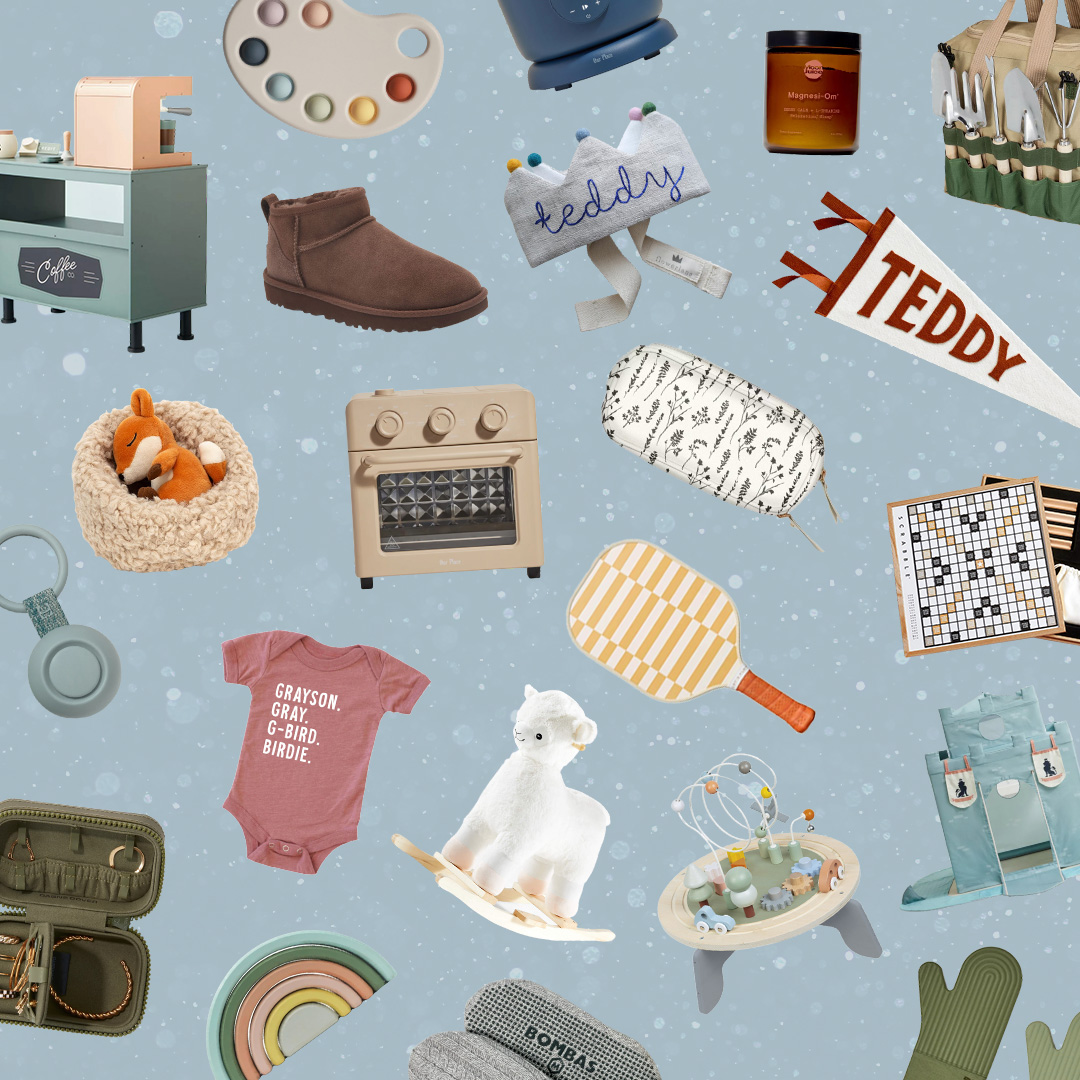 everything you need to ace holiday gifting this year 🎁
So while Thanksgiving dinner ranks number one in my book, the leftover meals that follow are a close second. From breakfasts, to salads, soups, and sandwiches, to desserts and more, we've rounded up 30+ mouthwatering recipes that will turn your turkey and other leftovers into delicious meals for breakfast, lunch, and dinner.
Breakfasts
A waffle sandwich with mashed potatoes? Yes, please. These melts combine all your Thanksgiving favorites in a delectable new way.
Bring the deli straight to your kitchen with this mile-high bagel sandwich piled with leftover stuffing, mashed potatoes, turkey, and cranberry sauce cream cheese. Rather than drizzling it in leftover gravy, the recipe includes a fried egg so that the yolk drips all over the sandwich's fixings for that essential moist-maker.
How adorable and colorful are these little muffins? This is a breezy recipe of eggs, your leftover turkey and stuffing, and turkey or chicken stock. Topped off a dollop of leftover cranberry sauce, you have a wonderful solution for a breakfast, dinner roll replacement, or snack that's packed with protein.
Wonderful for a weekend morning breakfast that can then be saved and reheated for later on in the week, this frittata is a fragrant combination of spices and Gruyere cheese alongside the eggs, leftover turkey, and sweet potatoes. While the recipe calls for freshly diced sweet potatoes, if you have any type of sweet potato leftovers (that aren't smothered in marshmallows!), you can definitely swap those in.
Put the buttery, breaded, and herbal deliciousness of stuffing to use with these scrumptious little golden cakes. By mixing mozzarella cheese and a scrambled egg into your leftover stuffing, they act as binders so that you can form the mixture into patties that are easy to fry in a skillet. Topped off with a fried egg, you have a protein-rich breakfast that will be dripping with sunny goodness.
Perfect as a breakfast-for-dinner meal—or really any meal—the only special tool you'll need for this recipe is a waffle maker.
Grab an extra container of puff pastry when grocery shopping to throw together these three-ingredient turkey turnovers.
The perfect fuel for Black Friday shopping, leftover turkey and gravy get a breakfast makeover as eggs Benedict.
For a festive breakfast, these waffles are topped with a maple cranberry compote to further repurpose your cranberry leftovers.
Salads
If your family uses ham in lieu of (or in addition to) turkey, try this Cobb salad recipe with Greek yogurt ranch dressing.
With its emerald green and bright orange colors, this wholesome salad is as much of a garden of eden to eat as it is to behold. Besides being a medley of the turkey and veggies that may have graced your Thanksgiving table, there's a yummy homemade cranberry balsamic vinaigrette recipe so that your leftover cranberry sauce doesn't feel left out!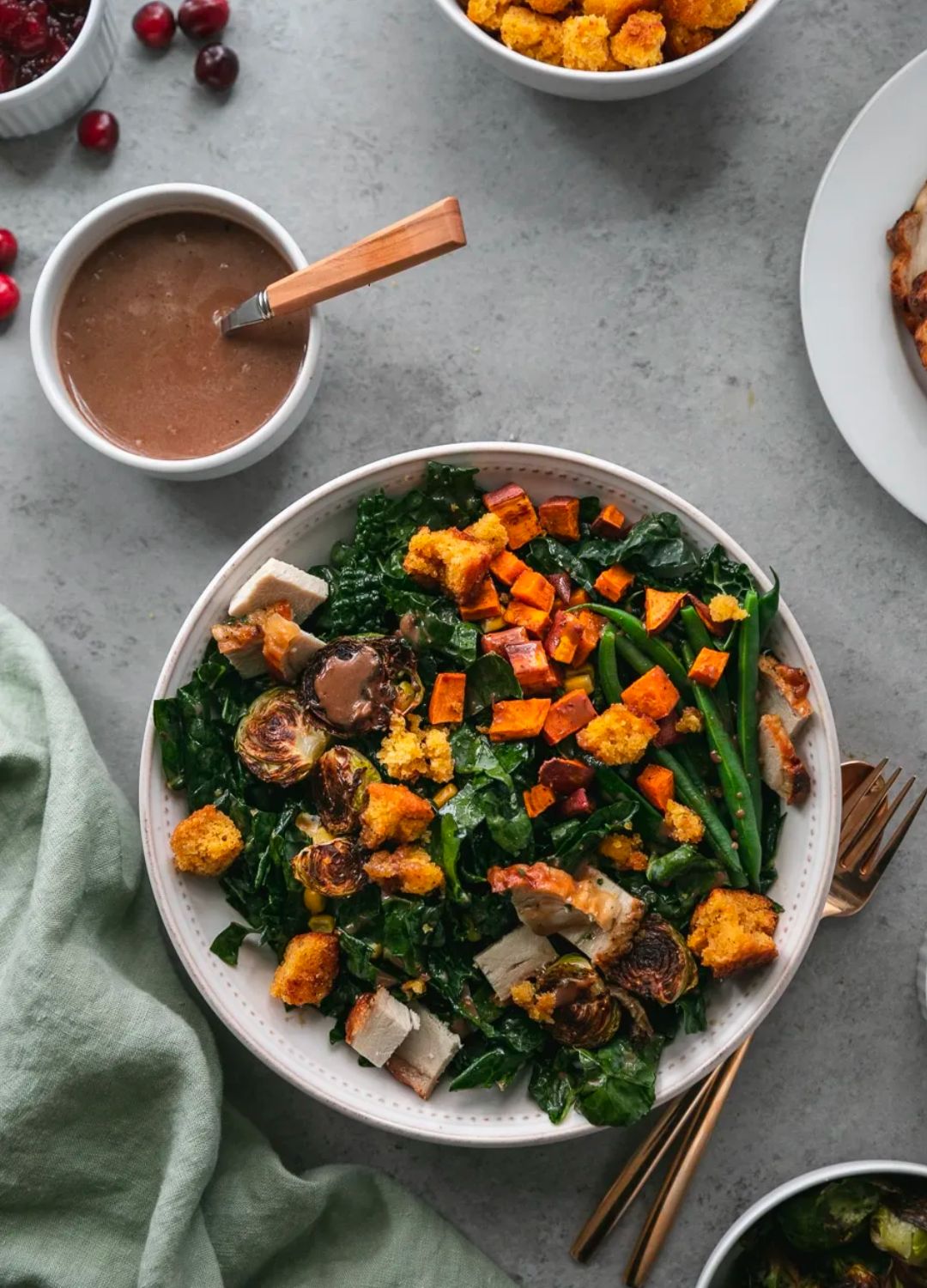 Top a bed of lettuce or some fresh bread with this turkey salad for an easy and fresh after-Thanksgiving lunch.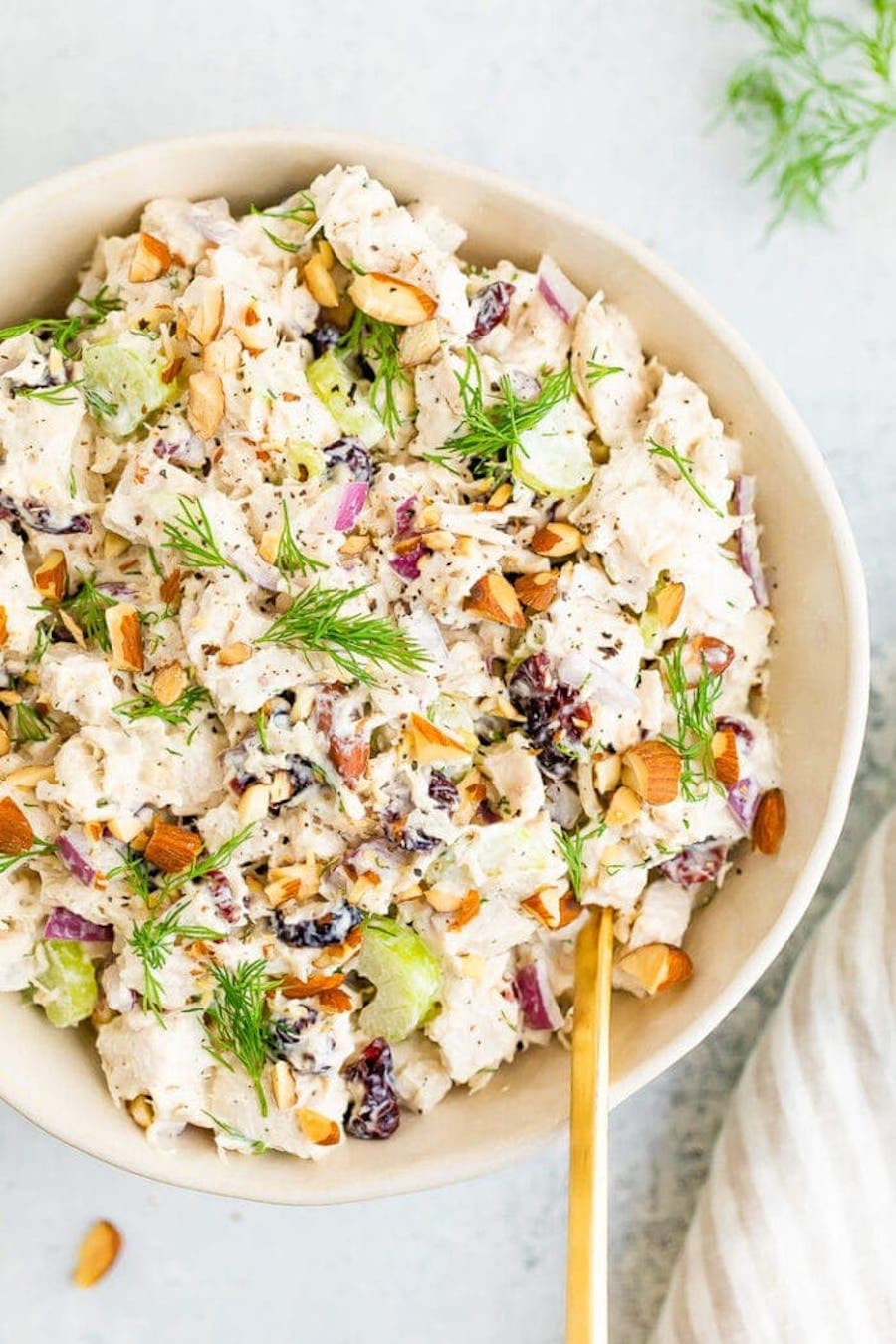 Leftover turkey and seasonal veggies—like carrots and sweet potato—come together deliciously in these turkey nacho salad bowls.
Soups & Stews
This takes your leftover turkey and mashed sweet potatoes and channels them into an entirely fresh and exciting dish. Soft, sweet potato-filled dumplings soak up a creatively spiced turkey soup, making for a tastiest of Thanksgiving leftover recipes that you're going to want to make again, even without leftovers on hand!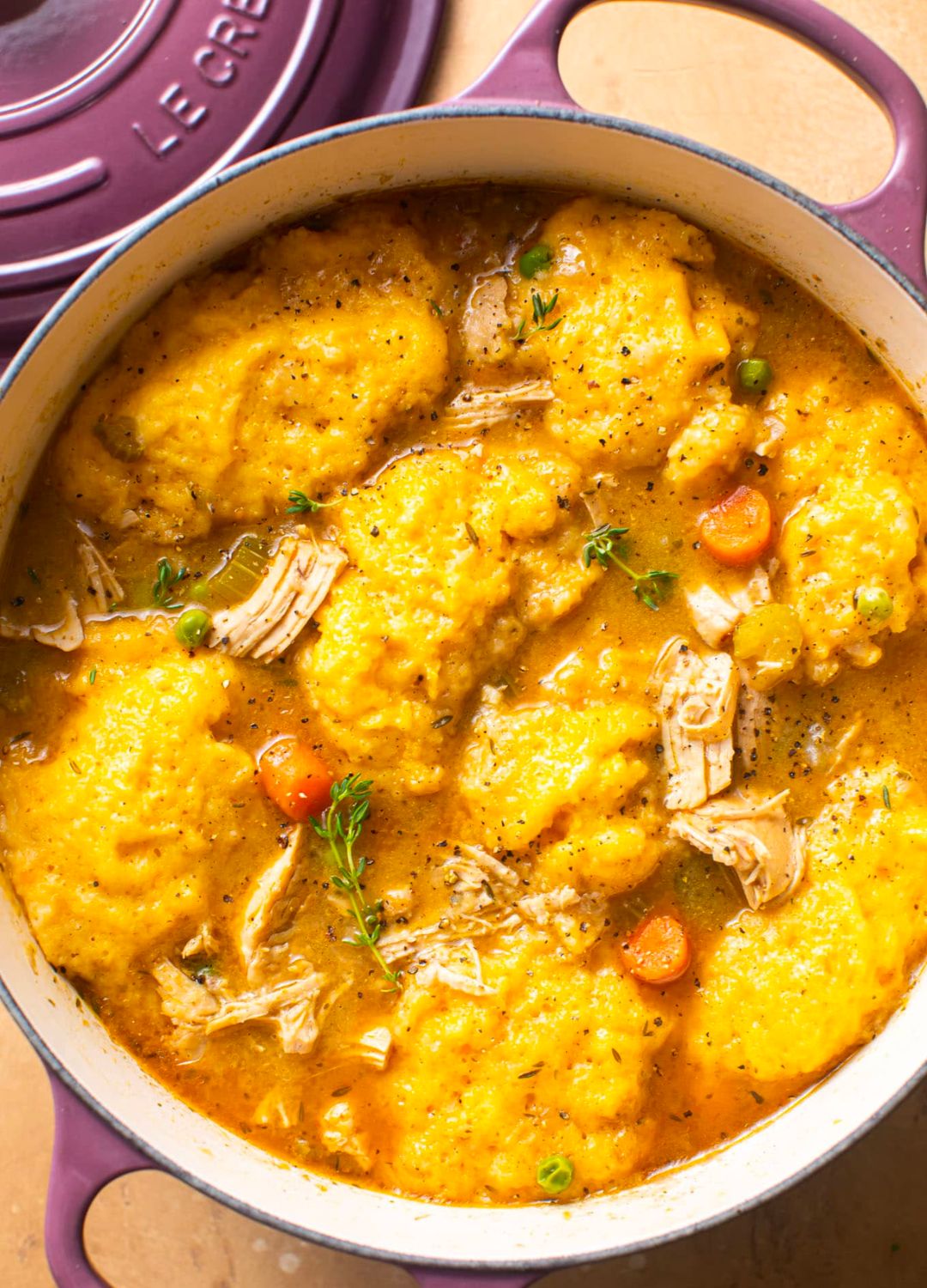 This recipe's creator calls it "coziness in a bowl," and we couldn't agree more. If you're seeking a divine comfort soup as these months are cooling down, this is it. It has all the hearty add-ins and warm seasonings of a welcoming pot pie–which she makes extra enticing by shaping the pie crust into fun shapes. Perfect if you have little ones at the table!
The robust flavors of a Thanksgiving meal merge with the spiced delight of chili for a resulting recipe where each bite is something different to savor. Taking only 30-minutes to create, you're really getting the best of both worlds—the complex flavors of a more elaborate dish and an easy-to-make recipe!
Soup is such a handy hack for leftovers, and this turkey tortilla recipe repurposes Thanksgiving dinner for a totally different flavor profile.
The quintessential Thanksgiving leftover recipe, this turkey noodle soup will taste just like your grandma made it.
This hearty chowder can feed the whole gang—or you can freeze for a winter day when you need a quick and easy meal to warm up.
Sandwiches
These easy-to-make turkey paninis have a little Italian flare with tomato, pesto, and mozzarella.
These fancy-looking sandwiches come together in 20 minutes using eggs, leftover turkey, Gruyere, prosciutto, and even mashed potatoes and gravy. 
For yet another delicious sandwich, switch things up a little bit with this panini that uses fried sage leaves and a "cheese bomb" of Muenster and goat cheese.
What makes this sandwich special? It consists of thinly-sliced red pear, shaved Brussels sprouts, and bacon atop turkey leftovers. Need we say more?
This elevated turkey sandwich with fresh arugula and mozzarella is as impressive as it is easy to throw together.
Pizza, Pastas & More
Thanksgiving flavors come together in a unique and delicious way with this turkey and cranberry pizza.
This casserole takes 20 minutes to prep and can be a great savory option to feed a larger family the day after Thanksgiving.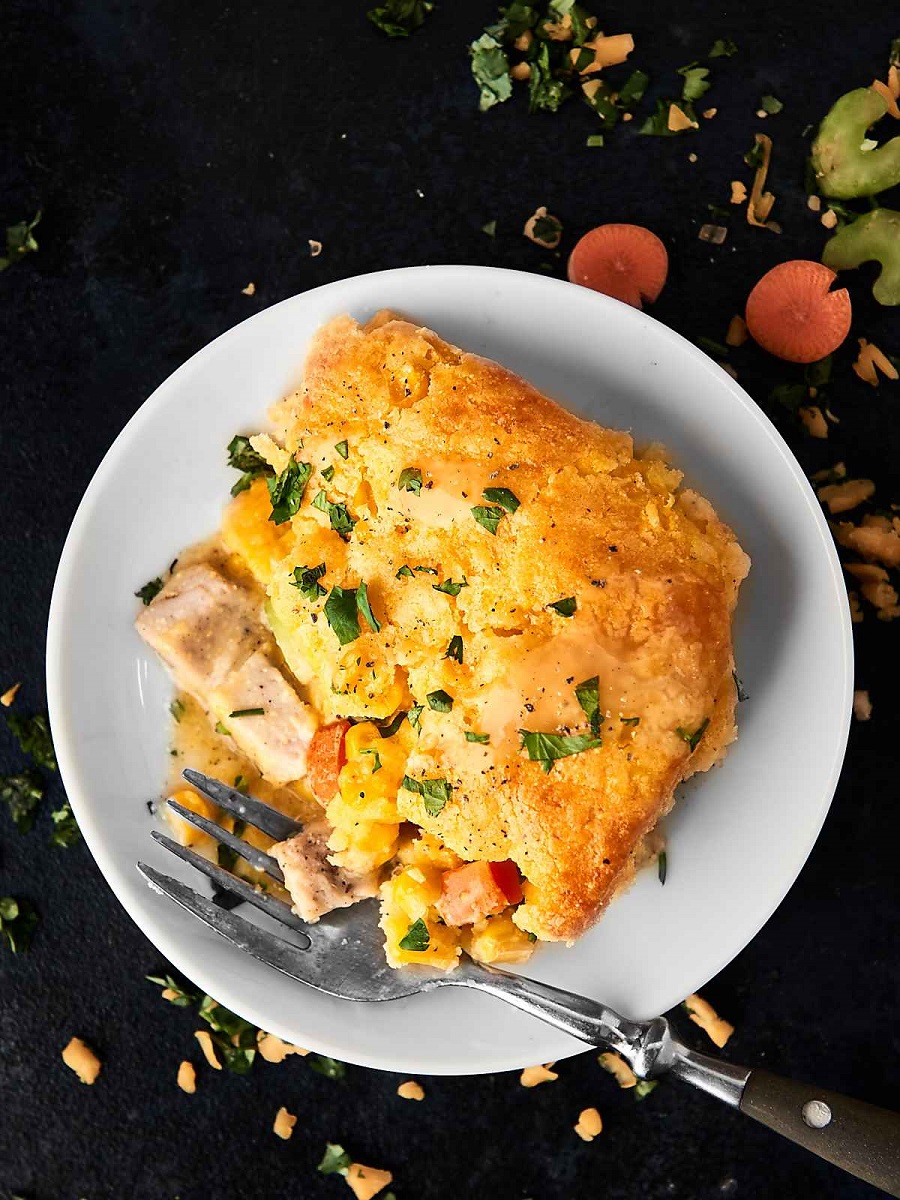 Named after an Italian opera star, this nourishing pasta casserole is something you can meal prep and have on hand for the week (or freeze for an easy reheat down the line). It's a nourishing blend of leftover turkey, cream of chicken and mushroom soups, mozzarella cheese, sour cream, and linguini. Could it get any creamier or dreamier?
Is your family sticking around after Thanksgiving? Here's another idea for a turkey tetrazzini that uses fresh mushrooms. It feeds eight, and cooks in one pot for easy clean-up. Plus, the crunchy dijon chips baked into the top are a welcome complement to all of this dish's creamy features.
Crispy sage is the special ingredient in many of these Thanksgiving leftover recipes, like these squash and turkey enchiladas. You can also reuse your cranberries as a salsa topper for this yummy dish.
Desserts
By giving cranberry sauce the limelight, this recipe ensures that you put every detail from your Thanksgiving meal to precious re-use! We've seen cheesecake recipes in a lot of flavors, but cranberry is certainly a novelty. To contrast some of the cranberries' tartness, you can always add mix-ins like orange zest, mini chocolate chips, or chopped pecans to the cheesecake base.
'Tis the season for apples, but surely they don't mind sharing the dessert stage with this alternative recipe for a warm streusel-topped crisp. Rather than creating this recipe's cranberry sauce filling from scratch, all you have to do is swap in your leftover cranberry sauce mixed with orange juice, orange zest, and maple syrup (unless your sauce already included these ingredients). Pair it with your favorite whipped cream, vanilla, or coconut ice cream, too!