Get your stretchy pants and table settings ready because the holiday of giving thanks (and eating food) is quickly approaching! Whether you're hovering over the mashed potatoes or watching the football game, Thanksgiving is filled with much-needed quality time with loved ones and also gives us the perfect reason to try new recipes.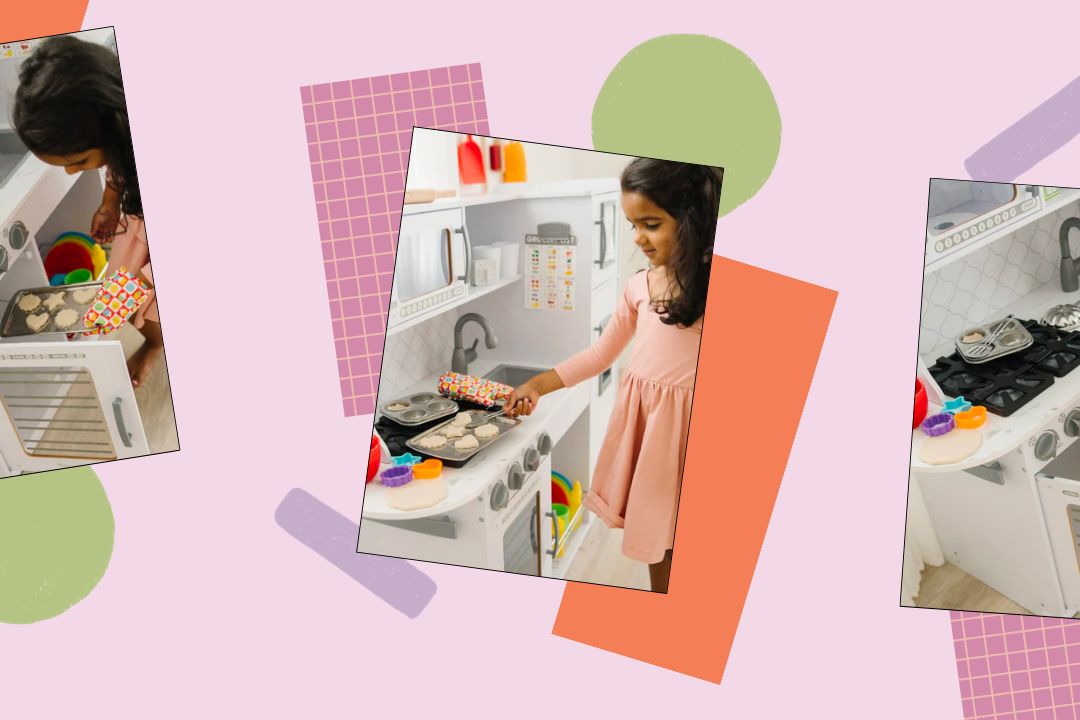 Whether you're celebrating with just your immediate nearest and dearest this year or hosting a bigger family gathering, we know this Thanksgiving will be extra special. To help you decide what delicious desserts (obviously the best part of the day, right?!) you'll whip up this November 24, we've rounded up 25 of our favorite desserts–that aren't pumpkin pie! Check out the list below.
Combine the season's favorite dessert with one of the most beloved treats of all time—you won't regret it!
I know these flaky, buttery cookies will be calling my name long after all of the leaves have fallen off the trees this year.
How cute are these festive muffins? You and your little ones will gobble them up right away.
Turning a signature fall treat like carrot cake into doughnut form may be the most genius idea we've seen all year.
'Tis the season of the apple, and everyone at the dinner table will be ready to loosen a button and reach for a scoop of this.
This simple but delicious treat will leave everyone extra satisfied after filling up on turkey and stuffing.
It's not Thanksgiving without a pumpkin treat or two. Combine the earthy pumpkin with a cream cheese frosting and you've got a match made in heaven.
Not only are these tarts a delightful aesthetic addition to your table, they're also refreshing and delicious.
My favorite Girl Scout cookie in cheesecake form? I'm sold!
When you're all pie'd out but can't imagine a holiday without pecan pie, try making these bars this year instead!
These mini strawberry swirl cheesecakes are the perfect addition to the holiday meal. We know everyone will be reaching for them again and again.
Just when I though I was helpless in finding a combination more perfect than pumpkin and cream cheese, this recipe came along and told me to add cinnamon to the mix.
Our favorite fancy treat takes on an autumnal twist in this recipe and we couldn't be happier about it!
This recipe speaks for itself. Whip up a pecan pie milkshake to share with your guests and you will leave them speechless.
Channel your inner 'Little Debbie' by making this healthier version of her classic oatmeal cream pies.
I can just imagine this cake melting in my mouth and I know it's just what I need to perfect my holiday events.
I know I can't be the only apple lover in the bunch. Get creative with the fruit of the season by making this delicious dessert.
Not only do these look delicious, they also would be a fun activity for the whole family to make together. You don't have to wait for Christmas to decorate some cookies!
There are few foods in the world that are more appealing to me than ricotta. Mixing this with Nutella in a cookie pie sounds simply heavenly.
Put this roll out on your Thanksgiving dessert table and just see how fast you run out—we know it will be a new personal record.
It seems like it would be a crime to make this recipe without throwing on some Alabama to jam out to.
As we dive into cozy season, it's only right to have a treat to accompany us. This cobbler recipe is just the ticket.
One of my favorite fall treats is the apple cider donuts you always find at pumpkin patch or apple orchard. This recipe takes this delicious idea and makes it even better by putting it in cake form.
Whether you have a team you cheer for every year or couldn't care less about the sport, these egg-less cookie dough footballs are festive and fun. We know they won't last until halftime.
We're sure these buttery, flaky cookies will be a new family favorite to bring out year after year.