Like a lot of families right now, we are obsessed with Disney's new movie Encanto. From the music to the Madrigal family's love for one another to the food, it was hard not to fall in love. Additionally, as a Colombian family, I loved how it reflected the lives of Colombians and how so many people around the world are celebrating our culture.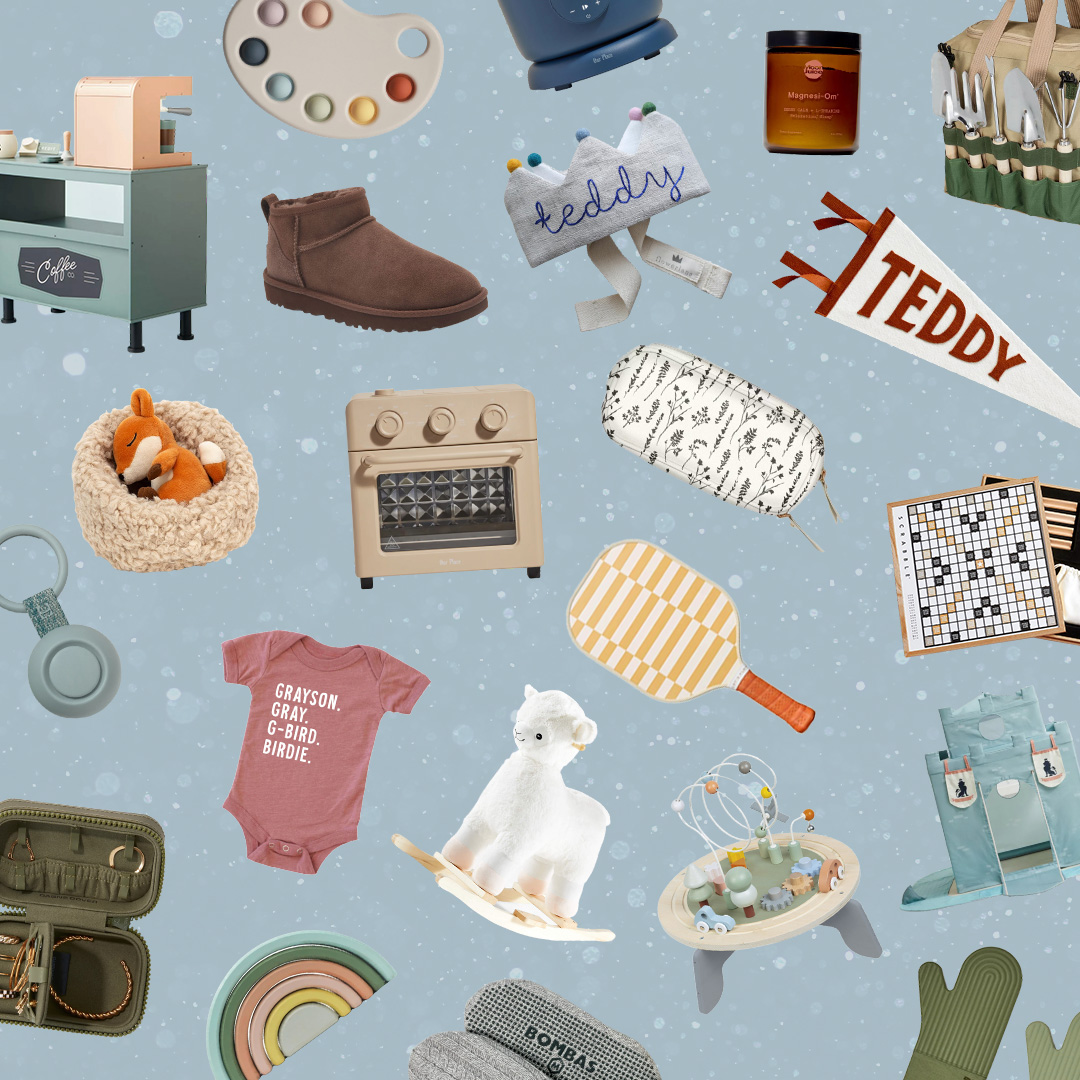 everything you need to ace holiday gifting this year 🎁
Since I was adopted from Colombia, I did not have a chance to experience the many recipes that are representative of Colombian culture. Although I tried a few here and there over the past few years, I never really sat down and focused on the beauty of Colombian recipes. It wasn't until my sons and I became obsessed with Encanto that I realized it was important to make sure my family embraced this part of our culture. Trying these meals wasn't just a way to extend our palate but also a way to connect to our ancestors and the rich history of the country we were from.
Trying these meals wasn't just a way to extend our palate but also a way to connect to our ancestors and the rich history of the country we were from.
So as I sat down to meal prep for the week, I decided to have my husband reach out to his mother to gather some of the family's recipes so we could celebrate our culture and the beauty and magic in our home along with Mirabel and the Madrigal family.
Here are a few recipes we tried that I know your family will love too.
1. Arepas con Queso (Corn Pancake)
If you are looking for a quick, fun snack to make with your children from the movie Encanto, I highly suggest you start with arepas con queso. What I love about arepas is that they require just a handful of ingredients, can be customized to fit your taste, and are the perfect addition to any meal. Arepas are commonly made in Colombia and Venezuela and are a staple in so many households.
When I told my boys that we were going to make the magic arepas from Encanto, their eyes lit up. They danced along to the soundtrack in the kitchen. While it is extra special for my family to celebrate our culture in this way, it makes us very happy to share it with so many others.
Ingredients:
2 cups of P.A.N. (cornmeal)
¼ teaspoon of salt
2 tablespoons of melted butter
2 cups of warm water
½ cup of your favorite cheese
Butter to add to the pan
Supplies: To make this recipe, you will also need a large mixing bowl, measuring cup, frying pan, plate, and spatula.
Instructions:
Measure out 2 cups of Pan and pour it in your large mixing bowl.
Warm up the butter in the microwave, then add it to the bowl along with the salt.
Add the warm water in small increments as you mix it into the pan. You can use your hands if you're careful or let little ones help stir with the spoon.
Add in the cheese and continue to mix in the water until the mixture is smooth.
Shape into small balls, then pinch them into discs (Pro tip: Make sure both sides are smooth and even by pressing them flat against a plate so they will fry evenly).
Butter your pan and fry over medium-high heat for about four minutes on each side or until they are golden brown.
Add butter, more cheese, or sour cream and plate along with your preferred meal. Enjoy!
For Fun: Watch the actresses who play Isabela and Mirabel make arepas in real life in the video below!
2. Arroz con Coco (Coconut Rice)
While watching the movie for the 12th time, my husband noticed a large bowl of rice on the table. It reminded him of his childhood favorite, arroz con coco. We immediately sent a text to his mom asking for a recipe and were lucky enough to have all the ingredients in our kitchen. It took about an hour to prepare but was totally worth it.
Ingredients:
2 cups of white rice
3 cups of water
5-ounce can full of fat coconut milk
2 tablespoons of white sugar
1 teaspoon of salt
Supplies: To make this recipe, you will need a large saucepan, lid, measuring cup, and spoons.
Instructions:
Wash your rice.
Heat up the coconut milk on high in the saucepan until it simmers. Once it starts bubbling, turn the heat to medium-low and stir continuously for about 40 minutes. The coconut milk should become a golden paste as the mixture separates.
Once golden brown, add the rice, sugar, and salt. Turn the heat back up to medium-high for another four minutes or until the rice goldens.
Carefully remove the pan from the heat, then pour the water in and stir. It will be very hot and steamy.
Place it back on the heat until it bubbles again and reduce to simmer on low for about 15 minutes with the lid on.
Turn off the heat and move the pot to rest for another 10 minutes.
Let it cool for a little and enjoy!
As the cold weather chills us to the bone, what better time than now to try out this savory soup? While every country and culture seem to have their own version of chicken soup, this is by far my favorite. This popular version originates in Bogotá, the capital of Colombia, which just so happens to be where I was born. If you look closely, you'll also recognize this dish from the Madrigal family table when Mariano comes to dinner.
Now, you may need to find your local Latin market to find all the ingredients, but it is worth the extra effort. If you cannot find the different types of native Colombian potatoes, you can easily switch them up for baby yellow potatoes or whatever kind you have on hand.
Tip: To allow smaller children to help out with this hardy recipe, try having them wash the potatoes with help. You can also measure out herbs and seasonings in a small cup and help them add it to the pot so they can take part in the magic of making this meal.
In Encanto's opening number, you can spot this traditional Colombian treat as Mirabel's mom, Julieta, hands out a bunch to those in town who are sick or injured. It was so nice to watch the movie and immediately recognize a food that is part of our culture, where recipes are often passed down from family member to family member. Colombian food is not just a recipe but also a reflection of our Indigenous and European roots as well as African ancestry.
In my family, my mother-in-law makes the entire recipe look easy, but just know that it can take a while to perfect. If you decide to try out this recipe on your own, make sure you are very careful because if the oil is too hot, the Buñuelos can burst. Buñuelos can be enjoyed on their own or with chocolate or coffee. Keep practicing and don't be afraid to experiment with ingredients; you can substitute Queso Fresco or use Queso Costeño.
Check out a delicious Buñuelos recipe from Luisa Collins and Cocina below!