Let's be real: if you live in a place that truly experiences all four seasons, the winter months can sometimes feel a little grim. Driveways need constant shoveling, the sun goes down way too early, you have to put on at least three layers every time you leave the house… sigh. However, despite all of these hassles that arise when the weather gets colder and the daylight grows shorter, there's one beacon of light we can always count on that brings us an unmatched comfort on even the coldest days: it's ideal soup weather.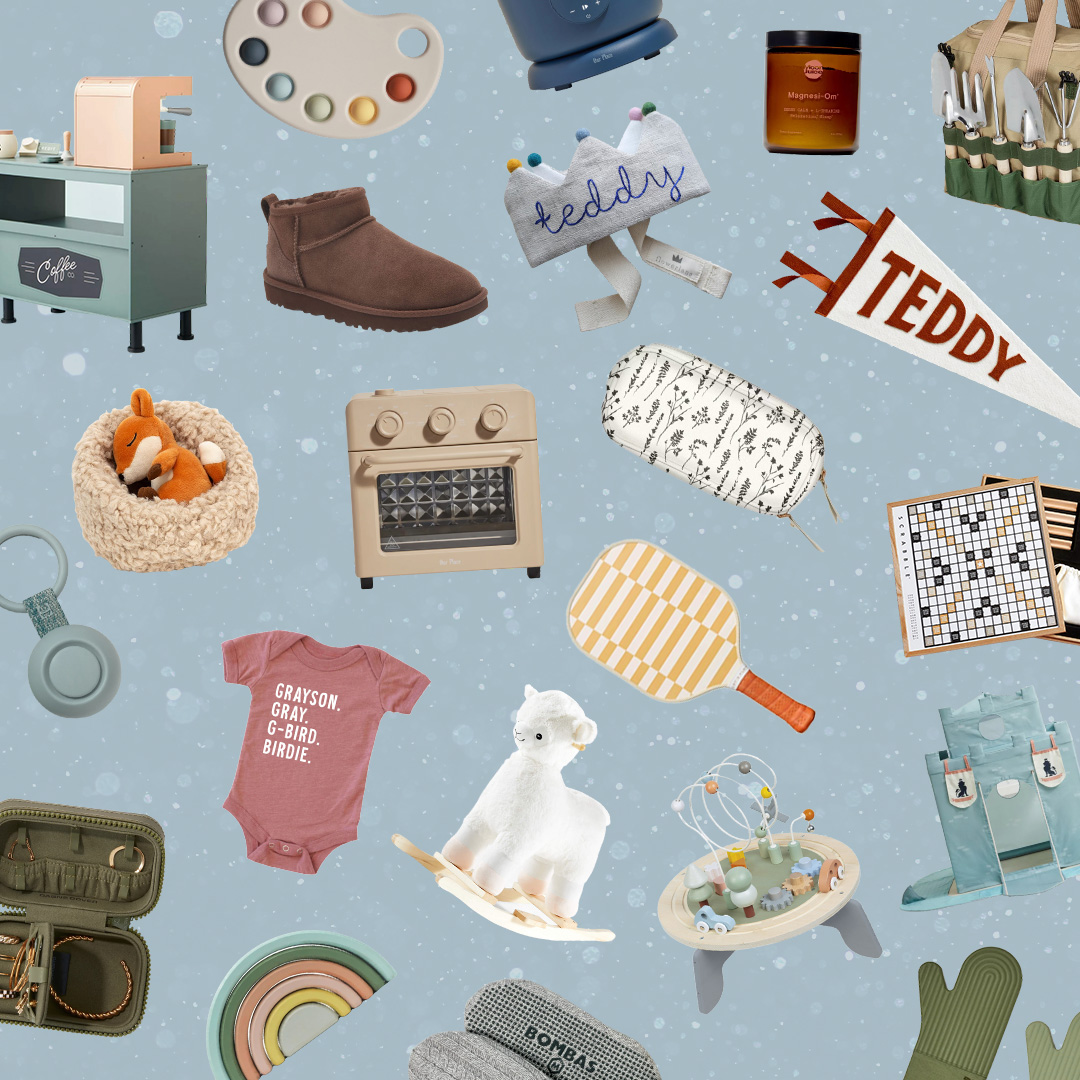 everything you need to ace holiday gifting this year 🎁
Other than the fact that they literally feel like a big hug in a bowl, any and all soups are perfect winter meals for countless other reasons. They're really easy to make, hold up super well as leftovers (hey, less journeys to the grocery store on icy roads), feed a ton of people for bigger families or dinner parties and, obviously, taste amazing.
If this kind of cooking sounds right up your alley, we've got you covered: below, we've rounded up 20 delicious soup recipes (and soup-adjacent recipes, for our chili and stew lovers) guaranteed to warm you up and fill you up, too.
A classic beef chili is a go-to dinner for easy crockpot prep, simple ingredients, and a hearty meal that the whole family will devour.
If I could eat any meal to cure me of any winter sickness, this wonton soup is definitely a top contender with its savory broth and nutritious ingredients.
If you're in the mood to try out a recipe that's a little more unique, this combo of pumpkin and curry is an unexpected yet delicious mix perfect for any occasion.
With a spicy cajun kick and tons of other rich flavors, a bowl of this to-die-for gumbo will instantly warm you up after a long day braving the cold.
The creamy base of a chowder combined with the twist of corn and poblano peppers makes for quite the special dish that you won't be able to stop raving over.
On top of being super tasty, this recipe is a foolproof way for kiddos to get a heaping serving of veggies under their belt. Plus, scooping it up with some bread makes for the ultimate comfort meal.
If you're a sucker for Buffalo wings and especially for Buffalo chicken dip, this mouthwatering recipe has your name written all over it. Super Bowl Sunday dinner, anyone?
I'll say it: bean soups deserve more hype—especially ones as good as this recipe. This yummy, vegan-friendly option is as hearty as they come, with a rich broth and tons of deliciously-seasoned veggies to keep you full and satisfied.
Truly, what would a winter soup roundup be without a French onion moment? This slow cooker recipe does all the cooking itself, and all you have to do is simply toss on some broiled bread and cheese to top it off.
You'll never want to go back to those instant Cup of Noodles again after trying out this incredible veggie ramen that feeds the soul.
Ah, yes—the winter soup to end all winter soups. There's really nothing in the world quite like homemade chicken noodle soup on a cold day, so get ready to make this one all season long.
This 100% vegan recipe is super simple to prep, and is the perfect option for when you're in the mood for that classic cream of mushroom soup we all know and love.
Pho-get about ordering take out (sorry, I had to) with this homemade pho recipe that has notes of chili, lime, and cilantro to make for a savory and spicy winter meal.
A soup on the lighter side just like this cream of broccoli classic is perfect to serve as a side dish or warm up for a quick lunch on a cold day.
Imagine making a hot, crispy, gooey grilled cheese and dunking it in this creamy tomato soup… easily a top five winter meal, in my humble opinion.
Here's another chowder that's thick, creamy, and feels like the epitome of a big ol' hug in a bowl. Plus, if you're cooking for the fam, what kid doesn't love bacon bits?
Chicken pot pie also deserves the title of a top tier cold weather food, but throwing a homemade pie together can be pretty time consuming. Luckily, you can still enjoy the meal's heartwarming flavors with this simple slow cooker recipe.
This classic comfort food is yet another incredibly easy soup to quickly prepare, and the unique twist of adding bacon gives a soup for breakfast vibe that we're definitely not mad about.
This is a perfect way to use up that left over turkey (or chicken, if that's what you already have!) sitting in the fridge if you're tired of making sandwiches and eating it on its own.
Cauliflower and potato soup is a seamless (and tasty) way to up your little one's vegetable intake while giving a warm meal perfect for the end of a long snow day.