Growing up in an Irish-American family, I celebrated St. Patrick's Day with a few tried-and-true traditions. This meant wearing a green shirt, enjoying my mom's corned beef for dinner, and, most importantly, receiving green carnations from my dad (he still sends green flowers every year). But as with most things in the '90s, it was a lot less commercial than what we see today, and we didn't go crazy with coordinated St. Patrick's Day outfits or extensive decorations.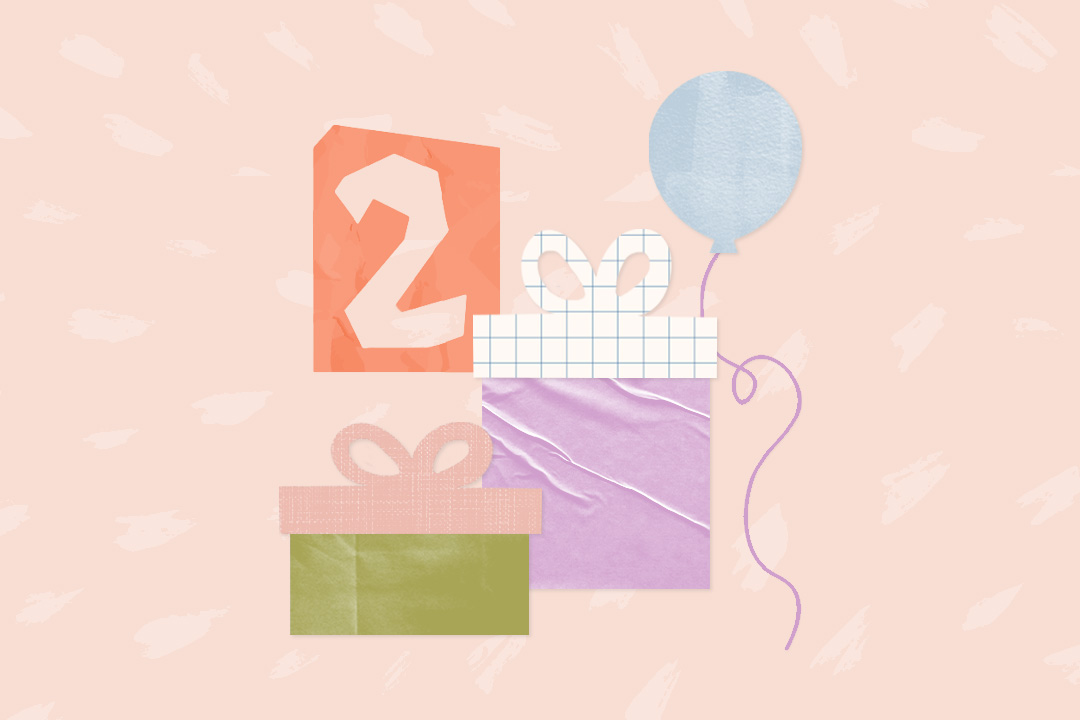 a LO in your life will love these! 🎁
Now, as a mom, I'm trying to establish similar traditions that my girls will always have to look forward to as they get older without losing sight of what I've always loved about St. Patrick's Day. Leprechaun traps, Lucky Charms treats, and lots of traditional Irish music are just a few ways to get us excited for the holiday as a family without going overboard.
Here are some simple but effective ways to make St. Patrick's Day special for the entire family.
The History of St. Patrick's Day
Saint Patrick is the patron saint of Ireland, credited with bringing Christianity to the country. It's believed that he died on March 17, 461 A.D., and St. Patrick's Day began to be celebrated on this day in the 9th or 10th century. The holiday originated as a religious feast day during the season of Lent, bu it's since become a secular holiday celebrating Irish culture as a whole and is embraced around the world.
One of the most prevalent legends about Saint Patrick is that he explained the Holy Trinity using a native Irish clover, or a shamrock, now a widely-recognized symbol for the holiday. While a parade has always been a staple of many St. Patrick's Day celebrations, the first one actually occurred in America, not in Ireland.
Celebrate St. Patrick's Day at Home
Holiday fun doesn't have to be elaborate to be memorable. Here are a few no-fuss ways to celebrate St. Patrick's Day with your kids.
Set Leprechaun Traps
A great way to channel the spirit of the leprechaun as well as your child's creativity is to build a leprechaun trap. Based on the idea that a leprechaun visits the house the night before St. Patrick's Day, the trap can be made of any supplies your child finds around the house! Shoe boxes, construction paper, popsicle sticks, and plastic straws may all come in handy here. Tempting the leprechaun with gold is key to this imaginative activity, which, of course, always ends with the tricky leprechaun eluding the trap! (But kids will still get a thrill from a note the leprechaun leaves behind).
Make Shamrock Decorations
These paper shamrocks are a fun and easy way to decorate for the holiday while encouraging your child to work on their fine motor skills. Hang them in the window or use them as table decor! Find more St. Patrick's Day crafts here.
Use Green Food Dye Anywhere and Everywhere
Looking for an easy way to infuse the day with the some more… green? Let's just say anything that can be dyed, should be!
Put 8-10 drops of food coloring directly into the toilet bowl to make it look like a sneaky leprechaun left his mark.
Add a few drops to scrambled eggs for an easy on-theme breakfast.
Dye some milk for morning cereal or a bedtime treat.
Make St. Patrick's Day Food and Drinks
From the traditional to the not-so-traditional, you and your family will love these St. Patrick's Day meals and treats!
Corned Beef with Bourbon-Molasses Glaze
Here's my hot take: While corned beef is undeniably a very traditional Irish food, it's pretty unremarkable on its own. That's why I was super excited when my mom introduced me to this corned beef recipe. The bourbon-molasses glaze is exactly what the corned beef skeptic needs to add flavor and texture to this traditional dish. The best part is it's extremely easy to make. Get some ready-made corned beef from the grocery store (which is prevalent this time of year) and cook according to the instructions on the package, then broil it with the glaze before serving. It's sure to be a crowd-pleaser regardless of your heritage.
Shamrock Shakes
While McDonald's certainly has a leg up on the shamrock shake game, you can choose to make a mint-flavored milkshake or you can simply add some green food dye to a vanilla shake. For my picky kids, this would be the perfect workaround.
Lucky Charms Treats
Make these exactly the same way you'd make regular Rice Krispies Treats except—you guessed it—using Lucky Charms cereal.
Enjoy Irish Music and Dance
I was raised on traditional Irish music like The Chieftains and will take any opportunity I can get to see a live Irish band. This time of year it's likely you'll be able to find any number of traditional music and dance events happening near you. Many cities large and small have Irish-American clubs that organize regular events, especially around St. Patrick's Day.
Here are some family-friendly ideas to be on the lookout for:
St. Patrick's Day parade: One of the most quintessential ways to celebrate the holiday, check your neighborhood calendar for a nearby St. Patrick's Day parade.
Traditional Irish music brunch: Local Irish restaurants frequently host musical brunches and other daytime events to appeal to families.
Irish dance performances: Irish dance schools often plan shows during March and April.
Riverdance: Check it out at a venue near you—or watch the animated movie Riverdance on Netflix.
Events at your local Irish-American club: Depending on where you live, there are bound to be a few.
If you prefer to stay in on St. Patrick's Day, check out these playlists to bring the spirit of the Irish to your home:
No matter what you choose to do, St. Patrick's Day can be a holiday for the whole family to enjoy together while celebrating Irish culture, food, and music.